Quick Six with Natalie Hof: A Series of Random Questions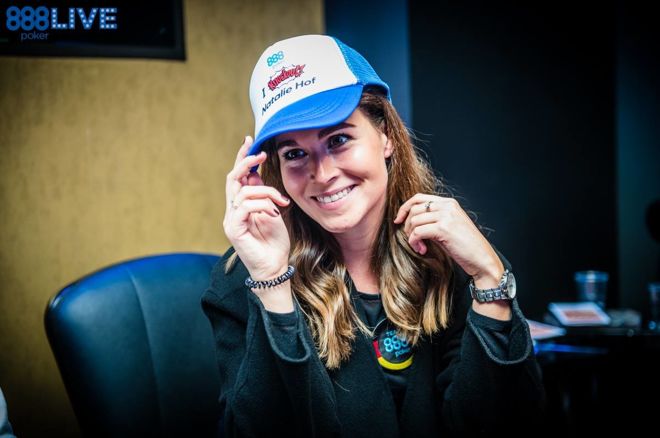 888poker Ambassador Natalie Hof took a hot minute to answer our quick six, a set of random questions, this week.
Hof is a new 888 ambassador from Germany.
What did you want to be when you were younger?
Definitely a vet.
What are your hobbies?
I love hanging out with friends, watching series on Netflix, cooking/eating and doing sports, especially artistic gymnastics and traveling.
What is something not many people know about you?
I think not many people know that I've done artistic gymnastics for over 10 years.
If you could go back in time and change one thing, what would it be?
Wow, that's a tough question. In my opinion, everything in your life happened for a reason. Every decision I made was right at that time and you learn from every mistake so I probably would not change a thing in my life.
What is one thing you cannot live without?
My family and friends.
What is your favorite show?
I watch many series so my favorite shows are Lost, Modern Family and Game of Thrones.
What's your favorite place to visit?
I love Scotland and adore Edinburgh. Without all the rain, I would definitely move there.
Everybody needs an account at one of these online poker rooms! They're the biggest, the best, and we get you the best poker bonuses. Check out our online poker section for details on all the online poker rooms around.