PokerStars to Test Function Preventing Table Selection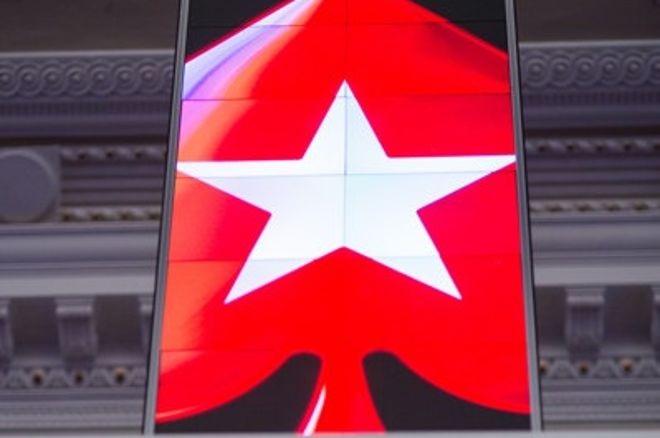 As part of PokerStars' ongoing efforts to cater more to the recreational player, the company will be testing out a system wherein players cannot choose the table they sit at when selecting online cash games and heads-up sit & goes.
In a recent corporate blog post, Severin Rasset outlined the goals and motivations behind the new "Seat Me" feature. The company aims to reduce the ability for players to "bumhunt" — selecting only weaker or less experienced opponents to play against — and further limit the effectiveness of seating scripts to make for a friendlier environment for the casual poker player.
"At PokerStars, we are constantly looking for ways to better provide a safe and fair environment, and to improve the overall experience when a customer chooses to play with us," Rasset wrote. "Protecting the game of poker that we all love is at the core of everything we do.
"With so many customers who trust our products, we have to be particularly vigilant against tools or strategies used to gain an unfair advantage. We also need to be able to ensure that we create enforceable and sustainable policies, making sure that players who do follow the rules are not at a disadvantage."
With Seat Me, players simply select a game and a stake and are seated whenever a seat opens up in much the same way live poker rooms assign players to tables. Parent company Amaya introduced a similar system back in 2015 at Full Tilt Poker.
PokerStars Team Pro Daniel Negreanu voiced enthusiasm for the changes on Twitter, calling them "long overdue" and "fantastic."
I agree completely! People have been complaining about seat scripting for years and this is a concerted effort to a… https://t.co/UPKnZj87GH

— Daniel Negreanu (@RealKidPoker)
According to Rasset, safeguards in the form of "time penalties" will be in place to prevent players from simply switching tables until they get a favorable seat or refusing to play certain opponents.
Seat Me is intended to destroy datamining, making it difficult for players or observers to go in and scrape data. PokerStars updated its hand charts and third-party software in order to restrict this sort of mining and improve communication.
This new test would also improve payout structures, according to PokerStars, removing some of the frequency of the highest multipliers and transferring equity to the four-time and six-time multipliers and decreasing the two-time multipliers.
PokerStars wants to create more "winning moments" for players and decrease the frustration surrounding a long series of low multipliers.
The payouts for multi-table tournaments has also been adjusted to take a percentage from the final table and redistribute it among those who cash for the minimum so that players can have more than the buy-in at the end of a tournament.
The system's on-demand functionality is also something PokerStars will continue to allow, so players can participate in late registration in multi-table Sit & Go tournaments, reducing wait time.
PokerStars plans to input a similar system for the heads-up sit & go lobby, with players unable to see the names of opponents before the game begins.
One unfortunate side effect of the changes is that it will no longer be possible for railbirds to observe cash games in play. PokerStars plans to offer a small remedy to this situation with the addition of "rolling highlights of key hands" that fans can watch.
The new functions go into place on the Spanish PokerStars client at some point "soon" and will then be evaluated. If the tests are deemed successful, the changes will spread to other PokerStars player pools and become company standard.
"Looking ahead to 2017, our focus is to continue to explore more ways to protect the game, bring more players to the game and increase those winning moments," Rasset wrote.