U.S. Online Gambling Progress Carries Over into 2017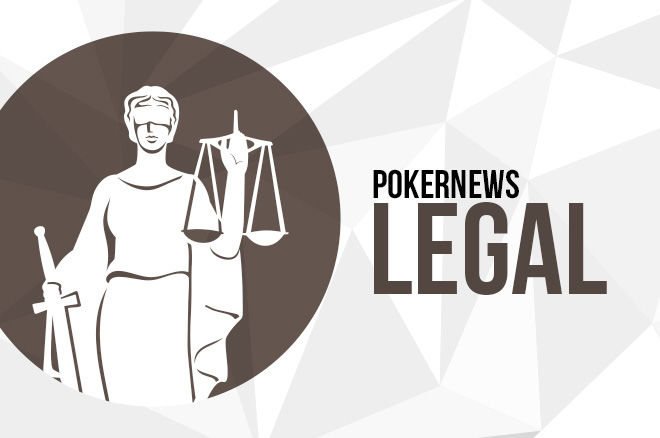 As frustrating as last year ended up being to not cross the finish line in any state, there is progress carrying over from last year in Pennsylvania, New York and Michigan that could make 2017 the year that online poker expands to a key(stone) state and solidifies its state-by-state advancement in the United States.
The Pennsylvania legislature already is back in session and there remains $100 million in the state budget earmarked to come from gambling expansion. The governor has asked for that money. One of the legislative branches, the House, passed an online gaming bill in 2016.
There also is the matter of the local tax share for slot machine revenue that needs attention early in the session and the House tied the issue to online gaming by connecting the bills late last year.
There are members of the Senate supportive of online poker. Sen. Jay Costa has announced his plans to introduce legislation that would legalize internet gaming and daily fantasy sports, while re-enacting the local share provisions.
A negative heading into the session is that internet gaming lost its champion in the House in Rep. John Payne, who retired. However, in his role as chair of the Gaming Oversight Committee, Payne already did his part in crafting passable language. Now it's up to the Senate to move or find another way to fund that $100 million. Payne's House colleagues have shown they are willing to keep up the pressure.
Poker Players Alliance Executive Director John Pappas expects to see a decision on Internet gaming's future in Pennsylvania made between April and June, when the state will want to have its budget resolved. If it's true what he believes, that there are the votes to pass Internet gaming in the Senate if the leadership allows for it, then the first half of the year could be monumental for online poker.
"Ultimately, the way around [the Senate leadership's resistance] is going to be the Senate realizing that the few people within their body that don't want to see it need to be overruled because the need for regulation is so apparent, not only from a consumer-protection standpoint but from the fact their state is drowning in deficit," Pappas said. "That is not going away. Their budget issues are becoming even more dire."
If Pennsylvania, the sixth-most populous state in the country, passes online poker, that will put pressure on New York to act.
New York cannot have full online gaming because the state constitution prohibits gambling except on state lotteries, horse racing and casinos. The NY Senate got around the prohibition by classifying internet poker as a game of skill.
Assemblyman Gary Pretlow, who introduced poker legislation in his branch, told PokerNews last year that the Assembly was not ready to do the same. Having two neighboring states — Pennsylvania and New Jersey — enter into online gaming is likely to get the Assembly members to figure out quickly that poker is a game of skill before their casinos get left behind.
The New York legislature will be meeting this month to work with the governor on the state budget. The first step for online poker is to get on that budget. If it's in the governor's budget and the Senate moves the bill again, the Assembly will have to take a serious look at the issue.
"New York is going to be interesting because Mr. Pretlow seems to have a different opinion about the issue depending on the day," Pappas said. "So there's still a lot of work to be done there and we've done outreach as an organization with our membership to encourage the governor to put iPoker revenue in the budget. We're doing the same with Senate and Assembly leaders."
There's still a lot of work to be done there and we've done outreach as an organization with our membership to encourage the governor to put iPoker revenue in the budget.
If Pennsylvania and New York legalize online poker, even Sheldon Adelson doesn't have enough money to turn back the clock on the state-by-state march of regulation.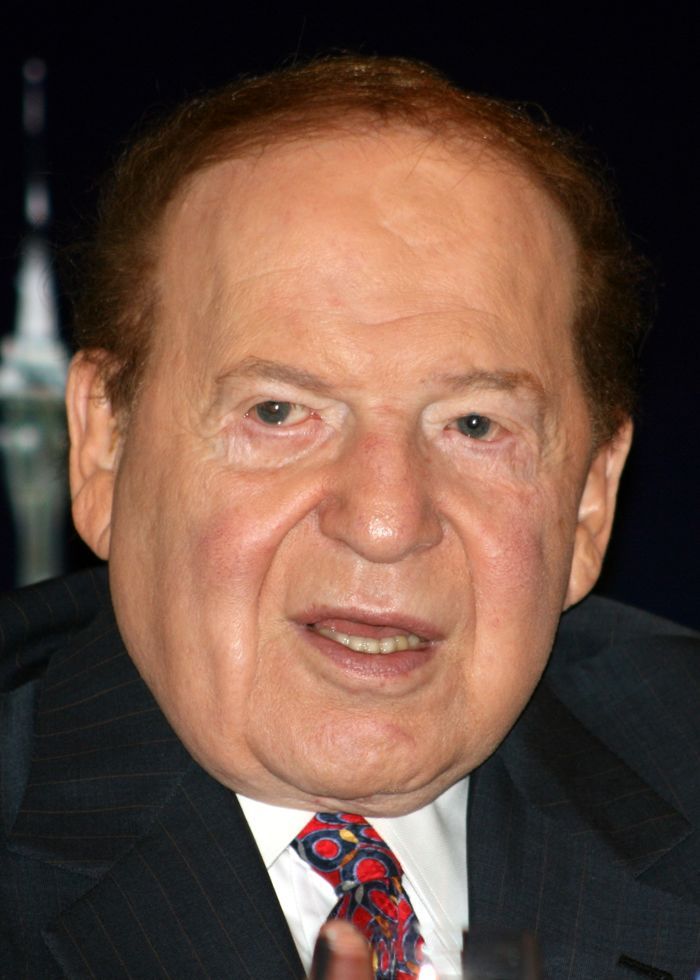 Michigan, which moved internet gaming through a committee last year, and a whole host of states that previously have given the issue little attention, will be looking to join the fray. The floodgates truly will be open in a way that gaming-centric New Jersey and Nevada and tiny Delaware, couldn't do.
After Darth Adelson couldn't get the newly elected Republican lawmakers he supported to even feign interest in pursuing his internet gambling ban in the Congressional lame-duck session to end the year, the threat level for Adelson to move a new variation of his Restoring America's Wire Act (RAWA) through Congress seems low.
"We'll see new legislative attempts, but I don't think they'll receive much enthusiasm," Pappas said. "I think every year that passes it makes it more difficult for this to happen through legislative channels."
Even with a Republican-controlled Senate and House of Representatives, and Adelson being the biggest Republican donor, federal interference in the states' rights to decide their role in gambling goes against Republican principles.
Every year that passes it makes it more difficult for this to happen through legislative channels.
However, that doesn't mean the danger of a federal ban is over. Adelson has said he will devote whatever capital needed to get his online gambling ban and the power of a billionaire can never be ignored. Having failed in the legislature, he may look to achieve his goals by other means.
Pappas sees Adelson's best chance at achieving his goal of stopping internet gambling in 2017 is going through the Donald Trump administration.
"We're not going to underestimate the power of the purse," Pappas said. "It will always be our concern that he tries to sneak it into some bill or go the administrative route and seek a reversal of the Wire Act with a memorandum through the Department of Justice. It's something we need to be aware of and educate the new DOJ of why the Wire Act memo from 2011 is completely consistent with what the courts and Congress have said."
Adelson ultimately backed Trump, and vice president Mike Pence publicly supported the Restoration of America's Wire Act (RAWA) as governor of Indiana, but Trump himself hasn't expressed any interest in an online gaming ban, and, in fact, once looked into having a casino he owned get involved with the internet.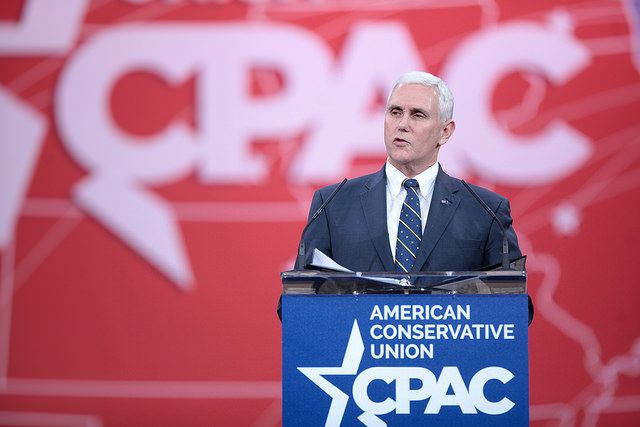 "We don't have any reason to believe Donald Trump wants to make this a priority," Pappas said of an internet gambling ban. "There's nothing we've seen from him or anyone associated with his camp, other than Mike Pence. There are much bigger issues for this administration to tackle, certainly in the first six months to a year, that I can't imagine this will be on the radar screen."
How Trump's attorney general (he's nominated Sen. Jeff Sessions of Alabama) wants to handle online gaming is a different story and that's where Adelson's influence poses the biggest threat.
There's nothing we've seen from him or anyone associated with his camp, other than Mike Pence.
In 2014 and 2015, California was the most likely state to legalize online poker. Last year, it fell to second behind Pennsylvania. Entering 2017, California only merits mention at the end of this article.
Entering its 10th year of discussion, online poker legislation in California has become reminiscent of Sisyphus, who in Greek mythology faced an eternity of rolling an immense boulder up a hill only to watch it come back and hit him.
After Assemblyman Adam Gray worked tirelessly to get the horse racing industry on board and build the largest coalition to date in support of online poker regulation, tribal infighting over suitability standards killed the bill.
Gray made a desperate Hail Mary to add a five-year ban for PokerStars to his bill at the end of the session to get the Pechanga coalition to stop its opposition, and in doing so only alienated the Morongo coalition that is partnered with PokerStars.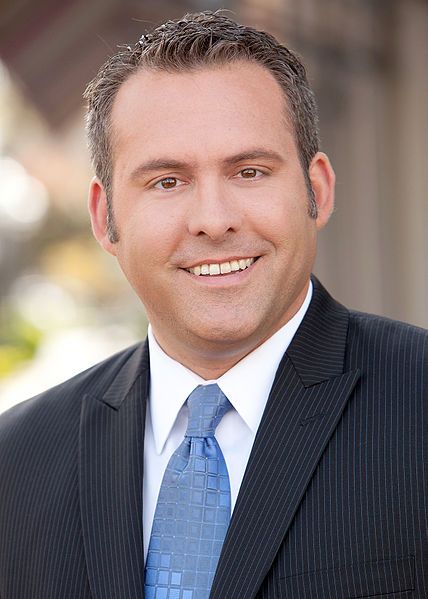 Now tribes are upset with Gray and Gray certainly can't be happy with the personal attacks he and his representatives received from both sides.
While the Pechanga coalition did come off its demands for a permanent ban to allow for a penalty box, and PokerStars did support legislation that included a hefty $20 million fine, the sides are still far apart with no compromise in sight.
It's unclear who wants to go to the trouble of championing online poker in California this year. Former bill sponsors, Assemblyman Mike Gatto and Sen. Isadore Hall, are no longer in office.
"I think there are a lot of hurt feelings after last session," Pappas said. "We are not thoroughly engaged in California. It's frustrating to say the least, because it seems as if it's in a perpetual stalemate."
Horse racing's support is what brought the bill closer than ever last year and there's no guarantee the deal for a $60 million stipend that got it done will hold up another year. It always seemed like a tenuous agreement that was only allowed by some tribes because the bill wasn't going to pass anyway.
It's frustrating to say the least, because it seems as if it's in a perpetual stalemate.
The $60 million figure is more annual revenue than any one site is likely to generate and the fact that it comes from the state's end means there is less incentive for lawmakers to pass a bill. But that's another reason California doesn't have any urgency to legalize online poker; it doesn't currently have the financial troubles of Pennsylvania.
"Ultimately, I don't think the deal for horse racing money upended the bill last year, but it certainly could be what upends a bill in the future because people point to it as a reason not to do it," said Pappas, who does believe it's important to a bill's passage to continue working with the racetracks. "What ultimately is left for California after these other interests get their piece of the pie? It doesn't become an attractive revenue source for California and it's a less attractive revenue source for people operating."
While the progress made in California early in 2016 has rolled down that hill and crushed Sisyphus, the rocks are nearing the top in Pennsylvania and New York. They still may come crashing down in the 2017 or this may be the year for which poker enthusiasts have been waiting.
"It's obviously disappointing that we haven't gotten a bill on a governor's desk the past three years and that's certainly something we hope to remedy in 2017," Pappas concluded.