Online Gambling in the U.S. in 2016: The Battle Isn't Over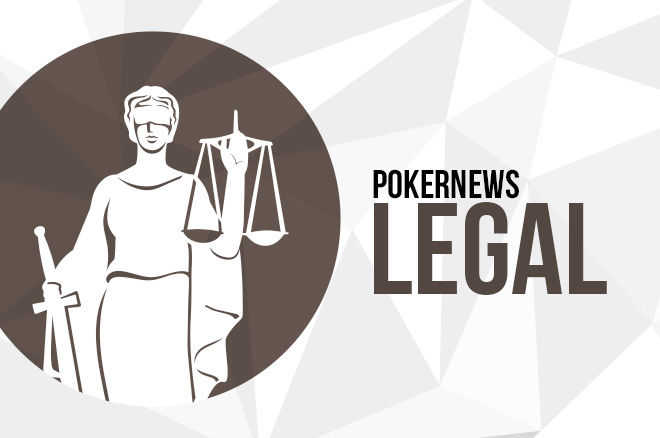 Congress passed its final bills of the year Dec. 9 and adjourned without so much as a hint of consideration for attaching an online gambling ban during the lame-duck session, ending a disappointing 2016 for poker legislation on a positive note. While there was no concrete progress, at least there was no visible damage done.
However, there may have been damage that we just can't see yet. I'd argue that the legacy of this past year is tied to the next. Bills in California, Pennsylvania, New York and Michigan advanced further than they ever had before, but in the first three states things ended in a discouraging manner.
If next year sees bills pass in any of those states, then 2016 marked strong progress on the way to legal and regulated online poker spreading across the country.
Or maybe 2016 is when it all starting to fall apart — when it proved too difficult for states to push online gaming across the line, when Donald Trump was elected president and brought with him anti-gaming Vice President Mike Pence, along with Republican branches of Congress full of lawmakers who got funding from anti-online gambling crusader Sheldon Adelson.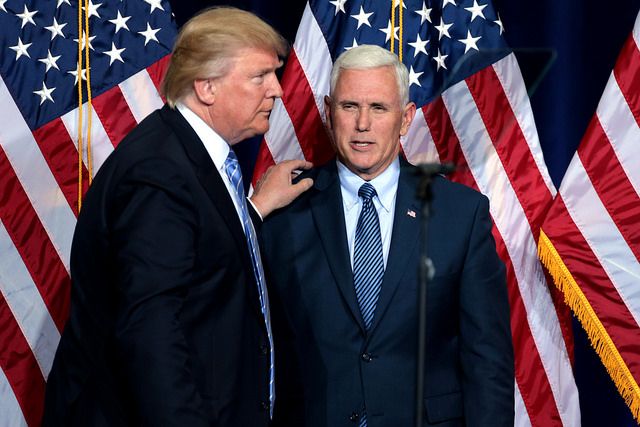 The year began with me interjecting that the third year could be the charm in working on expanding internet poker in the United States beyond the 2013 breakthrough of regulation in New Jersey, Nevada and Delaware.
That didn't end up being the case, but online poker did get passed by the New York Senate and Pennsylvania House. That is a major accomplishment to get online poker through one full legislative branch in two of the six most populous states in the country.
But it was shocking how unprepared and unwilling their corresponding chambers were to move on the issue. My interview with New York Assemblyman Gary Pretlow in June was one of the most frustrating interviews I've ever done.
He said that he was able to pass his daily fantasy sports bill but not online poker because DFS is a game of skill while poker is gambling, and this is the person who introduced the legislation to regulate online poker!
Pennsylvania appeared to be the state closest to passing online gaming when the year began and it seemed on its way to happening when Rep. John Payne got his internet gambling bill attached to a comprehensive gaming expansion package that also included DFS and allowing video gaming terminals in airports and off-track betting parlors. The House passed the bill and the governor worked with both branches to include $100 million from gaming fees in the state budget.
The Senate then put off addressing the bill until after its summer recess. Rep. Payne, who chaired the House Gaming Oversight Committee, told PokerNews he believed the delay was due to concerns over off-track betting parlors and not online gaming, but once the Senate attempted to act on a local casino tax share issue without addressing the gambling expansion, it was clear something more was going on.
The House challenged the Senate to include online gaming and was ignored.
The roadblock in the Senate became clear when a November letter Sen. Robert Tomlinson sent his colleagues came to light. Throughout the push for online gaming in Pennsylvania, many wondered if this was going to go all the way without Adelson making an impact in a state in which he has a casino.
Well, maybe it's just that Parx Casino has been lukewarm on online gaming operations in his district, but Tomlinson's uninformed letter parroted many of the false claims that Adelson's Coalition to Stop Internet Gambling promotes — that online gaming would be a threat to children and problem gamblers and casinos would lose money from cannibalization. Scare tactic allegations have already been disproved in New Jersey.
Poker Players Alliance Executive Director John Pappas, who often provides written and oral testimony at state committee hearings, took the rare step of writing an open letter responding to and disputing Tomlinson's letter.
"Sen. Tomlinson's letter, but also his actions over the past year, have really been all about trying to stymie internet gaming legislation," Pappas said. "We were no longer going to sit by silently as he continued to put forward false claims, even when he had people testify before him that those points were false. It's stunning to see, so we felt compelled to respond."
We were no longer going to sit by silently as he continued to put forward false claims, even when he had people testify before him that those points were false.
Pappas believes the votes were there for online poker to pass in Pennsylvania this year, but Senate leadership didn't allow the vote to take place.
"The frustrating thing for me is the Senator [Tomlinson] and others say there's not votes for it," Pappas said. "Well, let's put it for a vote and find out. We believe there were votes for it, particularly when it was tied with the local share tax; the votes were certainly there. We're disappointed that the Senate didn't act."
As frustrating as the near misses were in Pennsylvania and New York, California is where the most damage was done in 2016.
Entering the year, it already seemed as though California had dropped behind Pennsylvania as the next state expected to regulate online poker due to a standoff between tribal gaming interests in the state. However, early in the year, Assemblyman Adam Gray seemed to solve one of the two main roadblocks for passage by working out a deal for the horse racing industry to take a substantial annual stipend in return for giving up its right to operate an online poker site.
The impact of having the horse racing on board was shown in April when the Assembly Governmental Organization Committee passed the bill unanimously. The industry paraded to the mic people ranging from breeders and jockeys to owners, teamsters and workers, many of them local constituents who all exalted the legislation.
"The enthusiasm the horse racing industry brought to this issue in the last year is what brought it closer than ever," Pappas said.
The coalition of support for online poker in California was bigger than ever. Suddenly there was optimism that, after nearly a decade, the Golden State was ready to pass an online poker bill. The only holdup was one tribal group's insistence that PokerStars be legislatively precluded from operating in the state due to its previous operations during a gray period of legality.
The "bad actor" issue had seemed to be waning in 2015 after PokerStars, now owned by Canadian company Amaya Gaming, gained approval from New Jersey's Division of Gaming Enforcement. But legal troubles for Amaya reinvigorated the resolve of the eight-tribe coalition led by Pechanga and Agua Caliente to call for PokerStars' exclusion.
That was not going to be acceptable to Morongo and San Manuel, the powerful tribes who have partnered with PokerStars along with three major Los Angeles-area card rooms, who only asked for PokerStars' suitability to be determined by regulators rather than who has the most political influence over legislators.
The answer to that question was told in an ugly end to the session — to nobody. In a last-ditch effort to pass the bill, Gray added to his bill a hard five-year ban for PokerStars in order to get the Pechanga coalition's support. His Chief of Staff, Trent Hager, told the Los Angeles Times this amendment should secure the needed two-thirds vote in the Assembly.
It did not. Instead, things turned ugly with Gray and Hager experiencing personal attacks in the media and the legislation never coming to a vote.
The coalitions have equal power to block a bill and so the stalemate persists. But now the sides are even more dug in. Gray alienated some stakeholders with his maneuver and stakeholders angered lawmakers with their tactics.
we have to fight not only the preconceived notions of lawmakers, but opponents willing to say whatever they want to shut it down.
Pappas pointed out that, although the state-by-state path of online poker failed to advance once again, there are now hundreds of lawmakers who have gone on record in support of regulating internet gaming in states across the country through votes and co-sponsorship of bills.
"It is disappointing that we haven't had more success at the state level," Pappas admitted. "It's indicative of trying to pass controversial, difficult-to-understand legislation. We don't view it as controversial, and your readers aren't going to view it as controversial, but this is about gaming and the internet, often confusing and difficult topics for lawmakers. Add in that there are other competing forces out there that don't want this to happen, and we have to fight not only the preconceived notions of lawmakers, but opponents willing to say whatever they want to shut it down."
It's a prime opportunity missed for online gaming regulation to block Adelson's federal efforts at a ban by gaining a stronghold in a prominent state without the reputation of being a gaming outlier.
This gave Adelson an opening to call in favors from all the elected officials he supported in November to sneak his Restoration of America's Wire Act (RAWA) legislation to ban online gaming into one of the typical combo bills that come out of the lame-duck session, but he failed in surprisingly quiet fashion.
"There were some rumors that RAWA could be included, but I think the lobbying team and others kind of made some noise about that and it quickly got put to bed," Pappas said. "I don't think they were willing take on another controversial issue. Congress went away and RAWA died with whimper."
That doesn't mean Darth Adelson has been defeated.