Third Time's a Charm: After An Unproductive Two Years, Will 2016 Bring More Online Poker?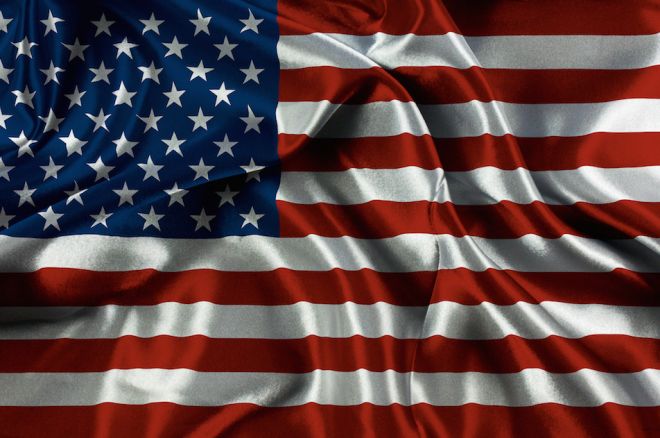 Internet poker is entering 2016 with some momentum on the legislative front. After two unproductive years since New Jersey, Nevada, and Delaware began offering regulated online poker in 2013, this third year may be the charm in continuing the expansion of online gaming in the United States.
Last year began with the real threat that the clock might be turned back so that 2013 never even happened. That doesn't appear likely after Sheldon Adelson's crusade to ban online gambling took a big hit at December's House committee hearing.
There is now a stable foundation on which to build, and the spotlight this year will be on if Pennsylvania and California can pass legislation to really spark the spread of online poker in a way that could never be reversed.
Pennsylvania is closer to approving legislation than any state since the initial three. There was some sweat that Pennsylvania could have had a House vote on its gaming reform bill late last year, after Rep. John Payne's legislation passed through the state House Gaming Oversight Committee in November.
There's still work that needs to be done. When there's talk that a bill is going to move and it doesn't get called, that's usually because it doesn't have the votes. One problem is that when Rep. Payne's gaming reform bill was amended in December, passing by a slim three-vote margin was a clause that would allow video gaming terminals to be placed in restaurants and taverns, a move strongly opposed by the state's casinos.
Eleven of the 12 casinos in Pennsylvania support online gaming, with the lone opposition of course being the one owned by Adelson. Surely Adelson won't sit quietly by and let it happen, but wouldn't it be fitting if the state that continues the expansion of online gaming that Adelson has been spending millions of dollars to stop is one in which he owns a casino?
Legislators see online gaming as a key element to fixing the state's pension deficit. Payne told Online Poker Report last month that he intended the bill to move this spring. It would then have to pass through the state Senate and be signed by the governor.
Pennsylvania clearly has passed by California, entering its eighth year discussing online poker legislation, in likelihood to pass a bill.
California remains stuck in place because the Indian tribes, card rooms and race tracks that make up gaming in the state cannot come to an agreement on language for a bill, specifically on the issues of a bad-actor clause and horse track participation.
Online poker was removed from the agenda in an Assembly Governmental Organization Committee hearing this week, an indication that there has been no progress behind the scenes worth discussing since potential bills were tabled last July.
The two sticking-point issues shouldn't be that hard to work out for California to finally move with online poker legislation. With PokerStars/Amaya receiving approval to operate in New Jersey, there isn't much argument to be made why a bad-actor clause needs to be in legislation rather than leaving it up to the regulators on an individual basis.
The Indian bands, led by Pechanga, that oppose race track participation have nothing to fear from horse racing in an online poker market. There are only likely to be two or three successful sites in the state, and the tracks aren't well positioned to be one of them.
For that same reason, it would make sense for the tracks if they could reach a settlement that would allow them a share of the revenues and right to host a skin, which likely is a more profitable route for them than hosting their own site anyway. Such a compromise isn't so far-fetched, as Pechanga chairman Mark Macarro offered them in broad strokes last year in a June hearing.
The question is whether the parties are willing to put past beefs aside in order to make online poker happen in the state. Right now, that answer is no, and without that changing there won't be movement on an online poker bill in California this year. If an unlikely consensus is reached, the bill could still move quickly as it has support in the legislature and the governor's office.
A source involved with the California legislature told PokerNews this week that, unlike Pennsylvania casinos, the brick and mortar Indian casinos in California for the most part are doing well financially. They aren't missing out on the small revenue they might get from online poker, and they no longer fear that the feds could take action to trample state rights, so there is no fire to reach an accord.
This is also an election year, and this hasn't been an issue that has generated enough interest from California voters.
Perhaps if Pennsylvania passes a bill this year despite opposition from its most powerful casino owner, it would set an example for California to follow in 2017.
Other states like New York and Massachusetts have yet to seriously take a look at online gaming while their focus has been one brick-and-mortar casino expansion. That might change this year, particularly if Pennsylvania joins New Jersey as nearby states that are taking advantage of the revenue opportunities. However, it seems unlikely that they will go from 0 to 100 in 2016. As we've seen in other states, this isn't a quick process.
This will be a key year for the expansion of online poker in the U.S. Add a Pennsylvania or California to the mix and it could spark a run of states creating a nationwide market in coming years. Strike out for a third consecutive year and one has to wonder if the interest in online poker is waning.
Want to stay atop all the latest in the poker world? If so, make sure to get PokerNews updates on your social media outlets. Follow us on Twitter and find us on both Facebook and Google+!