2015 Online Poker Legislative Recap: Was an Uneventful Year Necessarily a Bad Thing?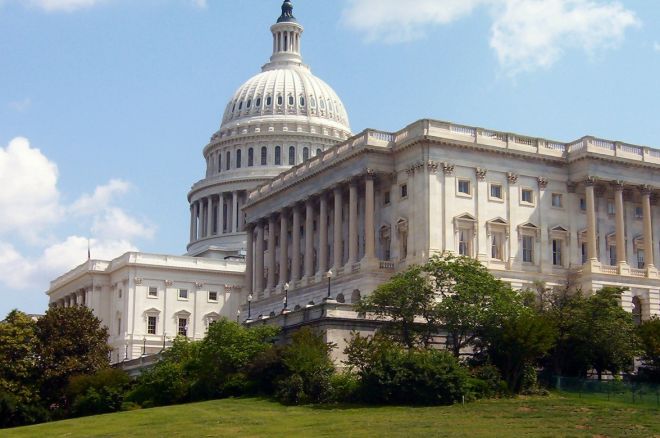 The year 2015 turned out to be an uneventful one for online poker on the legislative front, but that wasn't necessarily a negative.
Entering the year, there was the hope that online poker would progress at the state level — particularly in California and Pennsylvania. That didn't happen.
However, there was also the very real fear that Sith lord Sheldon Adelson could undo what had already been established in New Jersey, Nevada, and Delaware, stopping the advancement of legal and regulated online gaming in the United States before it really got going.
Instead, the force awakened and dealt what may have been a death blow to Adelson's Restoration of America's Wire Act (RAWA).
Adelson used his influence as a heavy Republican donor to get a second House committee hearing of the year on RAWA called in December with the hope to grab momentum for an end-of-year push. He got House Oversight and Government Reform Committee chairman Jason Chaffetz to line up mostly witnesses that would be friendly to the bill.
Somehow, a hearing titled "A Casino in Every Smartphone — Law Enforcement Implications" ended up going in a completely unexpected direction, with members of the committee — even Chaffetz's Republican colleagues — drilling witnesses with tough questions.
The Congressmen were much better prepared than they were at a March hearing in the House Judiciary Subcommittee on Crime, Terrorism, Homeland Security and Investigations to recognize that fear-mongering issues brought up by witnesses were concerns about unregulated online gambling, that safeguards such as geolocation do work and that gambling has long been considered an issue to be decided by the states.
That hyperspace jump in lawmaker education between March and December was a credit to the Poker Players Alliance (PPA) and gaming industry lobbyists, and an example that activism from the poker player community can make a difference.
Despite all the time and money he has devoted to this cause, all those ridiculous commercials pushed by his Coalition to Stop Internet Gambling, and shameless attacks on representatives supporting regulated online gaming as putting kids at risk, Adelson's crusade for a federal online gambling ban is in a worse spot than when it began the year. It's difficult to see RAWA recovering from the December drubbing, but you can never count out the dark side.
The year began with optimism that California could finally be ready to catch up with the online gaming states. California prides itself on being a trend setter in state politics, a leader and not a follower, and it was ahead of the curve in first considering online poker seven years ago. However, infighting and stubbornness among the Indian tribes, horse tracks and card rooms that make up the state's gaming industry have made California more insignificant than influential when it comes to regulating Internet gaming.
Assemblymen Mike Gatto and Adam Gray joined colleague Reggie Jones-Sawyer in proposing legislation, and Gatto proclaimed a 50-50 chance that online poker legislation passed in 2015. Two months later, witnessing the dysfunction between the sides firsthand had him changing those projections to 35 percent chance in 2016.
Gray's bill did pass through the Assembly Governmental Organization Committee in April to mark the first positive vote for online poker legislation in the state, but it was a procedural move rather than actual progress. Gray's shell bill was never even filled out with details.
The main sticking points between the sides remain the participation of horse racing tracks and allowing PokerStars to seek a license. There was a changing in sides this year with three of the bands of Indians that requested the exclusion of horse racing and PokerStars in a 2014 letter — Rincon, Pala, and the United Auburn Indian Community — saying they would accept the participation of horse racing and not seek a bad-actor clause.
This created a stronger faction along with San Manuel, Morongo, Amaya/PokerStars, Caesars, card clubs Commerce, Hawaiian Gardens, and The Bicycle, and the horse tracks, to go against the 10 remaining bands that insist on limiting the market, led by Pechanga and Agua Caliente.
However, there was no indication that a shift in allegiance was getting them any closer to compromise. PokerStars gaining approval from New Jersey's Division of Gaming Enforcement in September could help with the bad-actor clause going forward, but the sides seemed entrenched on horse racing. Pechanga chairman Mark Macarro did offer a compromise to share revenues with the racing industry if they gave up their pursuit of operating licenses at a June hearing, but the offer was summarily rejected by industry leaders.
The situation was so hopeless that hearings scheduled for later in the year were canceled.
While California dropped the ball, Pennsylvania picked up the fumble and returned it to the red zone but was unable to score.
Pennsylvania Rep. John Payne persevered through ridiculous attacks from Adelson to get his online gambling bill passed through the House Gaming Oversight Committee that he chairs in November, the most significant actual advancement by online poker at the legislative level for the year.
The bill was then amended by the full House, and there was chatter about a House vote but it didn't end up happening before the legislature adjourned for the holidays.
So 2015 ended up being much ado about nothing, but there was nothing bad to go with the nothing good. Some interesting plot points were developed for a better 2016 and, as Star Wars: The Force Awakens showed us, sometimes you need a setup movie before anything original actually happens.
*Lead image courtesy of Sara Moses/Freeimages.com.
Want to stay atop all the latest in the poker world? If so, make sure to get PokerNews updates on your social media outlets. Follow us on Twitter and find us on both Facebook and Google+!