Will Online Poker Spread Through U.S. in 2015?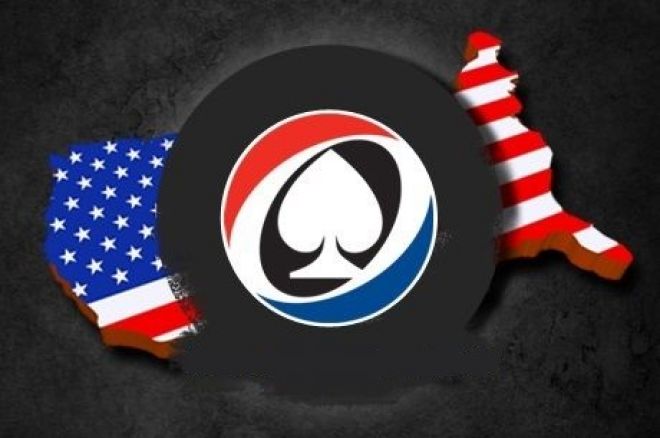 The year 2015 could go in two very different directions for poker in the United States. Legal and regulated online poker may grab a stronghold in the most populous state in the nation, but it's just as likely to be extinguished from the country all together.
Las Vegas Sands owner Sheldon Adelson will continue to put the industry on the defensive with his push for a federal ban of Internet gambling, and after the November elections he has his Republican cronies in control of both chambers of Congress. With Adelson calling in favors for his years of political contributions, the federal momentum is unfavorable.
While Adelson's push in 2014 didn't reach a head until December and the lame-duck session, it's expected to be a serious threat from the beginning this time around. As Poker Players Alliance Executive Director John Pappas put it, defense against Adelson's ban will need to be as aggressive all year as it was in the final weeks of 2014.
After there were no Congressional hearings regarding Internet gambling last year, there likely will be House committee hearings this year called at Adelson's request to discuss a ban. This could be good news, as Adelson's hypocritical claims against online gaming always do better when they can go untested in commercials than when they are picked apart by informed opponents and legislators.
In the sports world, it's often said that the best defense is a good offense. The optimum way to combat Adelson's Internet gambling ban would be for California to pass legislation adopting online poker.
There was progress made in California last year in terms of the different factions wanting to be involved in online poker coming to a consensus on many of the details desired in a bill, but the state never got close to moving on a bill.
Some key differences remain, mainly on the issues of a bad actor clause and inclusion of horse tracks. Assemblyman Reggie Jones-Sawyer indicated when he shelved last year's efforts in August that he planned on introducing a new bill first thing when the new session began in December that already had amended language agreeable to all sides.
That it's January and this still hasn't happened perhaps indicates that disagreements have not been worked out. In the meantime, Assemblyman Mike Gatto introduced his own online poker bill. Assemblyman Gatto told PokerNews that he believes there is a 50-50 chance of online poker being approved in California this year, and that a decision probably won't come until August.
Nothing else could deal a blow to Adelson's crusade as big as California passing a bill to legalize and regulate online poker. He'll have a hard time getting a bill through Congress when it directly opposes the will of the most represented and perhaps influential state on Capitol Hill.
The other big development of 2015 could be the return of PokerStars to the U.S. market. New Jersey State Sen. Ray Lesniak said in September that he believed PokerStars would be approved to operate in the state in a matter of weeks. Lesniak often has been optimistic about time frames regarding online gaming in New Jersey, but when he says something will happen it usually happens at some point.
The direction of online poker in the United States is difficult to predict entering 2015, but it's clear that this could be a pivotal year in determining if regulated online poker will continue to spread among the states or be abruptly folded.
Get all the latest PokerNews updates on your social media outlets. Follow us on Twitter and find us on both Facebook and Google+!