Adelson-Backed Internet Gambling Ban Fails During Lame-Duck Session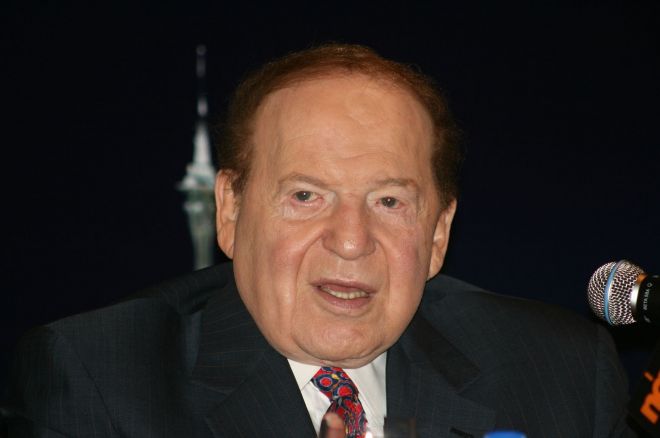 Sheldon Adelson's attempt to attach an Internet gambling ban to must-pass legislation in the lame-duck session of Congress appears to have failed.
The omnibus spending bill was introduced Tuesday without inclusion of the Restoration of the American Wire Act, which seeks to amend the Wire Act to include all forms of Internet gambling rather than just sports betting. While there are no guarantees until Congress is out of session, Senate Majority Leader Harry Reid said that if the gambling ban was not in the omnibus bill, it wouldn't be in anything during the lame duck.
"We have breathed a real sigh of relief that we were able to successfully keep it out of the omnibus despite a very concerted effort by Adelson to include it," said John Pappas, executive director of the Poker Players Alliance.
There won't be long to enjoy the victory as Adelson, the Las Vegas Sands owner who has emerged as online poker's staunchest opponent, is expected to regroup and make an even harder push in 2015, when the Republicans lawmakers to whom he has donated more than $100 million in recent election campaigns will control both chambers of Congress.
Pappas indicated that while 2014 was a sprint, with the lame-duck session being Adelson's only real chance at getting his legislation passed, next year will be a marathon battle.
"The reality is Sheldon Adelson and his allies only need to win once with a federal prohibition," Pappas said. "We have to win every single time. We have to essentially go undefeated. We're going to be fighting this again in 2015, and I think we will have to be just as aggressive as the last few weeks but for the entire year."
However, Pappas is pleased that battle will now be out in the open, through Congressional hearings and open debate, rather than done through a backroom agreement with a powerful and wealthy political donor. He sees online poker as having the advantage in a public forum.
"The policy of prohibition is absolutely terrible, and RAWA is a bad bill that when debated would expose so many failings," Pappas said. "We welcome that."
Photo c/o Wikimedia Commons
For news, updates, and more follow PokerNews on Twitter and Facebook.