Democratic Battle Lines Form as Adelson's Anti-Web Gambling Bill Nears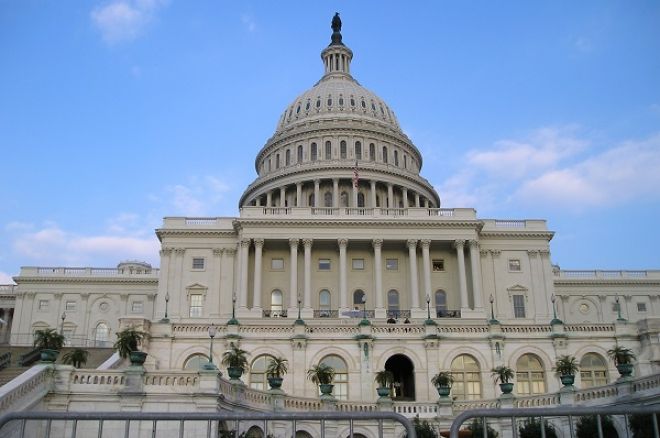 Battle lines are being drawn on the Sheldon Adelson-backed legislation to ban Internet gambling, which may be introduced Wednesday in both chambers of Congress by Senator Lindsey Graham (R-S.C.) and Rep. Jason Chaffetz (R-Utah).
In anticipation of the introductions, Texas Gov. Rick Perry and South Carolina Gov. Nikki Haley wrote letters to Congressional leaders supporting the ban. The Democratic Governors Association, with 11 governors as members, responded with a letter of its own expressing opposition to the bills.
Rumors floating around that Graham has found his lead Democratic co-sponsor in California's Dianne Feinstein were strong enough Tuesday that the Poker Players Alliance sent out an e-mail blast to its California-based members urging them to call and tweet Feinstein asking her to support licensing and regulation for real consumer protection.
Feinstein backing a ban would go against her own state, which appears to be on the verge of licensing and regulating online poker in the next year.
In her letter, Haley asked Congress to call a "time-out" by restoring the old interpretation of The Wire Act.
"Allowing Internet gaming to invade the homes of every American family, and to be piped into our dens, our living rooms, our workplaces and even our kids' bedrooms and dorm rooms, is a major decision," Haley wrote. "We must carefully examine the short- and long-term social and economic consequences before Internet gambling spreads."
The 11 state governors in the Democratic Governors Association includes chair Peter Shumlin of Vermont, vice chair John Hickenlooper of Colorado, Jerry Brown of California, Steve Bullock of Montana, Andrew Cuomo of New York, Maggie Hassan of New Hampshire, Jay Inslee of Washington, Dannel Malloy of Connecticut, Jack Markell of Delaware, Martin O'Malley of Maryland and Pat Quinn of Illinois.
Dated March 26 in anticipation of the bills being introduced Wednesday, the DGA letter asked Congressional leaders to preserve state rights to regulate gambling. It noted that the bill contains no grandfather clause and would create a $20 billion loss in lottery revenue.
The letter concluded: "This bill has a severe and disastrous impact on state governments and, in light of these potential effects, the bill is unworkable and it must be defeated."
Get all the latest PokerNews updates on your social media outlets. Follow us on Twitter and find us both Facebook and Google+!
Photo c/o SXC.hu.