Sheldon Adelson's Anti-Internet Gambling Bill Could Be Introduced Next Week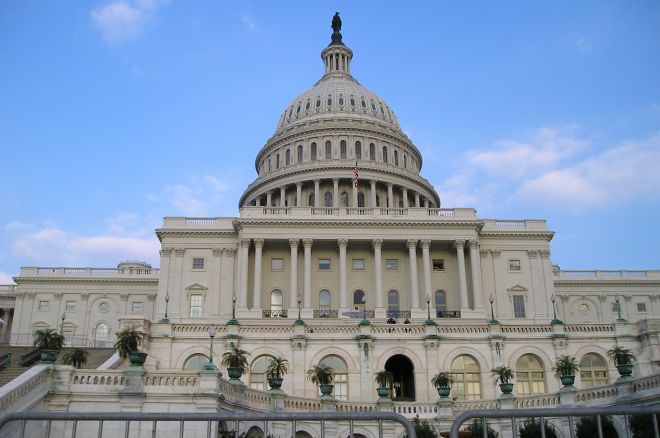 There are rumors going around Washington, D.C., that Sen. Lindsey Graham may finally introduce the Sheldon Adelson-backed bill looking to strengthen The Wire Act to ban all forms of Internet gambling next week, according to Poker Players Alliance executive director John Pappas.
Politico.com also reported sources working on the issue saying Graham could introduce his bill as soon as next week. It has been more than three weeks since news leaked that Adelson, chairman and CEO of Las Vegas Sands, had found a taker for his hypocritical pet project in Graham, a Republican from South Carolina.
So why has it taken Graham this long to introduce the bill, which has been floating around since January? Presumably it's so that he can add co-sponsors to give the announcement a bigger impact, perhaps also waiting to pair it with the sibling House bill Rep. Jason Chaffetz (R-Utah) plans to introduce Wednesday. Utah is one of two states that doesn't allow any form of gambling.
"I think they'd like to come out with a big splash on this bill," Pappas said. "We'll have to see what kind of support they're able to gather. I'm not aware of who he has on board."
Just to make sure that there's no question as to who is behind the push for these bills, Pappas said an early draft of the House bill going around had Darryl Nirenberg, a lobbyist for Las Vegas Sands, noted as its author.
The idea of the bills already has drawn strong opposition from poker players through the Poker Players Alliance and U.S. casinos who favor Internet gambling through the Coalition for Consumer and Online Protection.
"Banning all online gaming nationwide, as this bill effectively does, would put American consumers at serious risk," said former Congressman Mary Bono, co-chair of the coalition. "This type of sweeping ban would only ensure that the current overseas black market continues to thrive, forcing online gaming further into the shadows where there are no consumer protections. It is impossible to stand in the way of the Internet; instead, we should embrace and shape these new technologies in a way that is safe for consumers."
The bills have carve-outs only for horse racing and fantasy sports. Lotteries and legislators from states interested in participating in online gaming, including of course the three states already offering it — New Jersey, Nevada and Delaware — will add to the strong opposition.
Charlie McIntyre, executive director of the New Hampshire Lottery, told TheHill.com that state lottery directors would oppose the bills.
"The way it's written now, no question," McIntyre said. "We have grave concerns about this legislation and we would share them with our senators."
Pappas welcomes the influx of like-minded allies joining the lobby to defeat these bills once they are official.
"Once the bill is introduced, I think we'll see a lot of opposition coming from other places like lottery circles," Pappas said. "Hopefully the bill will bring a lot more people to the fight, so it's not just the PPA trying to win these battles."
Get all the latest PokerNews updates on your social media outlets. Follow us on Twitter and find us both Facebook and Google+!
Photo c/o SXC.hu.