English Premier League Football Betting Picks for Week 25
Stuart Garlick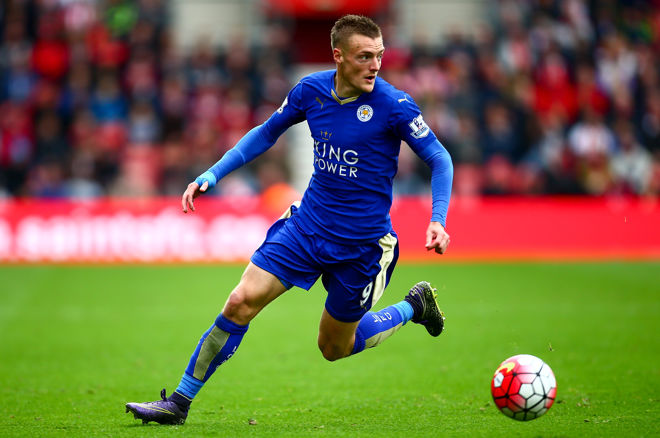 Things are getting tense for Leicester City. The champion side ought to be enjoying a year with the Premier League trophy in the cabinet and Champions League football as the reward, but instead it's a fight against relegation. Will Claudio Ranieri pull his team out of the mire this weekend? Let's look at the matches taking place on February 11 and 12 to see what will become of the sides at the top and bottom of the table.
SATURDAY, FEBRUARY 11
Arsenal vs. Hull City
Very few people thought Hull could beat Liverpool last weekend, but Marco Silva has taken unpromising base materials and made something surprisingly strong. This match-up is sentimental for many Hull fans, as it was Geovanni's goal against Arsenal that gave Phil Brown's Hull side a victory against Arsene Wenger's side in the team's first Premier League season. Given recent events in south-east Yorkshire, a Hull win is not the crazy bet you might think.
Top Bet: 11/1 with Betfair for a Hull City win
Manchester United vs. Watford
Three wins and three draws in United's last six games make for a very happy Jose Mourinho, and there is every chance that Zlatan Ibrahimovic, if he continues his great recent run of goals, can take his team above Liverpool and back into the European places.
However, Watford is not the pushover that might have appeared a few weeks ago; good business in the transfer window has seen the arrival of on-loan Milan striker M'Baye Niang, who already has a goal for his new team. This could be a draw.
Top Bet: 11/2 with BetVictor for a draw
Middlesbrough vs. Everton
Boro, which once seemed so promising with a squad stuffed full of talent, now looks like a relegation candidate, especially with the points situation being so tight at the bottom. Everton beat Bournemouth 6-3 last weekend, and even if the defence can be got-at, if Romelu Lukaku is playing up-front, it'll be a hard day for Victor Valdes in the Middlesbrough goal.
Top Bet: 17/4 with BetStars for a half-time/full-time result of Draw/Everton
Stoke City vs. Crystal Palace
Palace has been dragged down towards the relegation zone thanks to abject form all season, not arrested by the arrival of Sam Allardyce as manager at the end of 2016. Stoke's inconsistency continues, but the Potters have at least looked like a better side since making use of Peter Crouch's qualities in attack. Pairing him with Saido Berahino could lead to a convincing victory.
Top Bet: 21/10 with Betfair for Saido Berahino to score anytime
Sunderland vs. Southampton
Sunderland has remembered how to win, and that thumping of Crystal Palace last weekend will have brought conviction to David Moyes' players that they can avoid the drop. If the service to Jermain Defoe is as good as it has been recently, and if Southampton continues to look distracted by the upcoming League Cup final, this is Sunderland's chance to get out of the bottom three.
Top Bet: 29/10 with BetStars for a Sunderland win
West Ham United vs. West Bromwich Albion
These are two teams in form, West Ham having taken nine points from the last four games, and West Brom seven. If not for the Hammers' slow start to the season and West Brom's lack of investment, both of these teams could be looking at the European places by now.
With both teams possessing big men up-front in the form of Andy Carroll and Salomon Rondon, there will be goals in this match, but the points may well be shared.
Top Bet: 5/2 with Bet365 for a draw
Liverpool vs. Tottenham Hotspur
Liverpool's total collapse was unexpected but sudden, and now a crestfallen team that was meant to challenge for the title has nothing to play for and a massive game against Spurs, who have only lost twice all season. Just as the Reds look tired, Tottenham seems to have gained a second wind, with Dele Alli and Harry Kane back to their best.
Bet on a Spurs win to keep the good run going.
Top Bet: 13/5 with BetVictor for a Tottenham win
SUNDAY, FEBRUARY 12
Burnley vs. Chelsea
Burnley might have taken a series of excellent wins against supposedly "bigger" clubs at home but Chelsea is something else: a winning machine that is almost impossible to stop. Expect a match with plenty of gung-ho, crunching tackles, but also where the superior fitness and class of Chelsea, with Eden Hazard on top of his game, should show through in the end.
Top Bet: 3/1 with Betfair for a Chelsea victory by three or more goals
Swansea City vs. Leicester City
Claudio Ranieri seems to be the victim of a player mutiny at Leicester, with the Foxes players rumoured to have asked the chairman to unseat the title-winning manager. It is to be hoped they do not get their way; Ranieri is one of the nicest men in football and a fine tactician. However, a Swansea win, which on current form could well happen, would push the Italian closer to the exit door.
Top Bet: 6/4 with BetVictor for a Swansea win
Bournemouth vs. Manchester City
Bournemouth is back down to 14th after a run of five games without a win. Manchester City, seemingly in the form of early-season once again, is unlikely to be in charitable mood at Dean Court. Gabriel Jesus is turning into the signing of the season, while Sergio Aguero is the best substitute on any Premier League bench.
Bet on a convincing win for City as the third-placed side chases Spurs for second, and goes for a third win in a row and the 16th of the season.
Top Bet: 19/10 with Betfair for Kevin de Bruyne to score anytime
DRAFTKINGS FANTASY PICKS (SATURDAY)
Goalkeeper: Maarten Stekelenburg, Everton at Middlesbrough ($5,200)
The Everton stopper has had an up-and-down season between the sticks, but with the Toffeemen taking the trip to drop-threatened Middlesbrough, the team which has scored the fewest goals in the league this season, there's every chance of a clean sheet for the Dutchman.
Defender: Eric Bailly, Manchester United vs. Watford ($3,300)
Jose Mourinho has a few injuries to worry about for Manchester United, most notably to Marcos Rojo meaning the left-back may have to take a fitness test before the Watford game. However, Bailly still comes at a low price, and has been at his usual high standards having returned from the Africa Cup of Nations. United's defence is superb, with only four goals conceded in the past six games in all competitions, so bet on Bailly.
Midfield: Charlie Adam, Stoke City vs. Crystal Palace ($4,900)
Never the most fashionable or graceful of midfielders, Adam is a workhorse who has a goal and three assists so far for his team, and has made his way back to first choice for Stoke thanks to a series of reliable performances in the middle. Against abject Palace, he might even chip in with a goal.
Forward: Jermain Defoe, Sunderland vs. Southampton ($6,500)
Defoe's 14 goals in the Premier League are a product of both his continued excellence and the continued mediocrity around him. The play goes through Defoe because he is Sunderland's only experienced specialist finisher, and he was particularly superb against Crystal Palace last time out. Southampton's defence is made of sterner stuff than that of the Eagles, but it's worth paying out for the England international.
Everybody needs an account at one of these online poker rooms! They're the biggest, the best, and we get you the best poker bonuses. Check out our online poker section for details on all the online poker rooms around.