Old School Action: A Life of Booking Illegal Sports Bets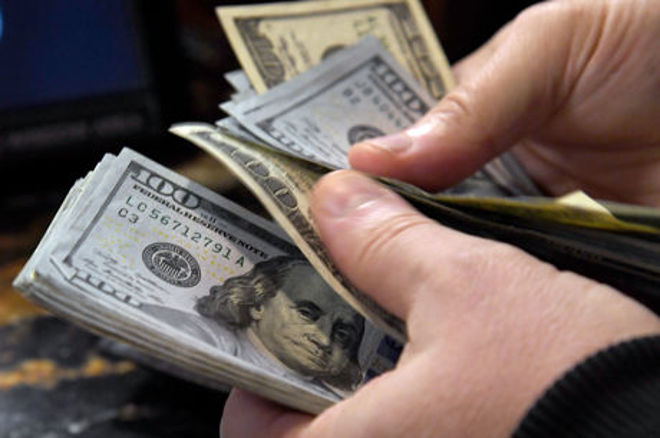 Super Bowl 51 is just around the corner and millions of dollars are being wagered both legally in Nevada casinos and illegally around the United States. Certainly, many in the poker world will be among those placing and/or accepting bets when the Patriots take on the Falcons in Houston. Fielding those bets outside Nevada can be extremely risky – keeping your business on the down-low while courting clients can come with its own inherent risks.
PokerNews recently spoke with Teddy (not his real name), an average guy who made a little extra cash on the side by booking sports bets throughout the Southwest U.S. An old school bookie for more than two decades, he spoke about his life taking bets, offering some insight into the world of underground sports betting.
What was the life of a bookie like in the old days?
I had over 100 players. The hardest part was finding time to meet with each one of them, beginning on Tuesday after the Monday Night Football game. Most of them wanted to meet at a bar and have a drink and to also get away from their wives. Almost all of the wives did not know they were betting. The other part was trying to stay caught up answering the phone, having that many players. Everything had to be recorded so that a player could not say, 'I didn't make that bet,' or the amount they bet on the game or which team they had bet on.
What years were you active as a bookmaker and what was that first bet like?
From 1968 to 1990. The first bet that I took was when I was a junior in college, the Baltimore Colts-New York Jets game. The Colts were favored by 17 points and everyone took the Colts. I won about $3,000 on my first action. It was friends of mine, other college students, and professors. I also played in a weekly no-limit poker game. No one ever heard of Texas Hold'em at the time, and I won enough in one game to put $4,000 down on a new pickup.
What was the process like taking bets and setting lines?
Let's say I had $1,000 bet on Dallas and only $300 on Washington. I could do one of two things, I can call another bookie and lay off the $700 difference and be guaranteed to win $100 on the game no matter who won, or I could just keep it as it was and take my chances. I usually just kept it as it was because most of the time they lost. But as I would notice people betting on a certain team, maybe at -7, I would move it to -7.5 or -8. But you can't move it too much, say from -7 to -11, because you would be taking a chance it would hit in the middle and you would lose both sides.
Were non-payers considered a price of doing business?
Pretty much so, but it didn't happen very often because most of the players only knew me and didn't know any other bookies. They loved to bet so much they almost always paid. But it's not usually a worry of getting turned into police by the player – it's his wife who would call.
What was your biggest year and how long did you book wagers?
My biggest year was probably 1985 because I had time to accumulate a large number of players. I won probably $17,000 or $18,000 that year. I once got pulled over by the police and they saw the betting material in my car and took my cash. I think I had a hundred $100 bills in my pocket that I never saw again.
Any other interesting stories?
Two different times another bookie and I worked out a deal with the Sands Hotel to fly our players to Vegas. The only catch was they had to do most of their gambling at the Sands.
One time at Binion's, I got on a hot streak at a blackjack table and won $15,000. Near the end of that game I was betting $500 on two separate hands. After I finished, the casino sent over two armed guards to escort me to the cashier's window. I just deposited it instead of taking it with me.
Did you ever get caught by law enforcement?
I finally got caught when another bookie got caught. To get himself out of it, the police were able to get some names from him. I was one of them. I pulled up one morning to my office and two police cars pulled up, one beside me and the other behind me. They had guns and bulletproof vests on. I could still tell you what I was wearing that day.
Everybody needs an account at one of these online poker rooms! They're the biggest, the best, and we get you the best poker bonuses. Check out our online poker section for details on all the online poker rooms around.