Inside Gaming: Sands Takeover Rumor Boosts Wynn Stock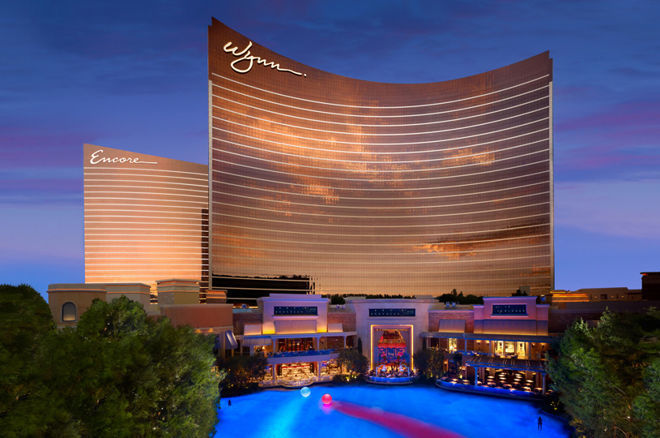 This week's installment of Inside Gaming starts with a rumor about a big industry deal, tells about Mississippi regulators' denial to would-be casino builders, notes North Dakota's legislative battle over casino expansion, and fills you in about the filling of March Madness brackets.
Wynn Stock Surges After Rumor of Sands Takeover Bid
The story began swirling yesterday morning regarding what would be a blockbuster deal involving the purchase of Wynn Resorts by the Las Vegas Sands Corporation, although by day's end most seemed to agree rumors of such a takeover were just that — unsubstantiated rumors.
By the afternoon a spokesperson from Wynn stated there was "zero truth" to the report. Even so, there was no denying the truth that Wynn's stock enjoyed a significant boost on the strength of the stories, some of which speculated Sheldon Adelson was ready to pay as much as $125 per share for the takeover.
Early in the day WYNN was trading as low as $103.80 per share on the NASDAQ exchange, but within an hour of the takeover rumor spreading over Twitter the stock rose sharply to a peak of $108.60 before settling at $106.17 at Thursday's close. The stock had not traded that highly since September 2016.
Following the Wynn spokesperson's debunking, speculation then followed regarding the possible source of the original rumor and whether or not it had been floated with a purpose of potentially inflating the Wynn stock's price.
Like many companies with significant presence in Macau, Wynn's stocks took a dramatic dive starting in 2014 following the Chinese government's institution of restrictions designed to curb corruption and money laundering, moves that had the added effect of significantly curtailing junkets and VIP traffic to Macau's casinos.
In March 2014 the stock was trading at higher than $240 per share, though in recent months had been below the $100 mark.
Mississippi Regulators Deny Proposals for Two Coastal Casinos
Yesterday regulators in Mississippi rejected a proposal to build two casinos on the state's Gulf Coast. It's the second time such a proposal has been rejected, reports the Associated Press.
The Mississippi Gaming Commission rejected both real estate developer RW Development's application for permission to construct a casino in Biloxi and another application from Jacobs Entertainment Incorporated to build one nearby in Diamondhead.
In both cases the applications represented second attempts by the same entities to build in those locations, both of which were separately denied before because of concerns about building too close to the coastline and the "mean high water line." No explanation was given by the MGC for yesterday's rejection.
RW Development immediately announced plans to appeal the ruling, while Jacobs Entertainment may do so as well at any time within the next 20 days.
RW Development responded to yesterday's ruling by pointing out its expert testimony had assured their proposed site would be built in accordance with current building restrictions, and thus unsurprisingly expressed chagrin at the lack of explanation from the regulators.
Read more about the current and future status of Mississippi gaming from the AP at The Sun Herald.
Legal Wrangling Over Casino Expansion in North Dakota
Along similar lines, efforts to expand casinos in North Dakota took a hit this week as well as when new legislation designed to allow for up to six state-owned casinos to be built was voted down by a House Committee by a wide margin, The Bismarck Tribune reports.
A new bill, House Concurrent Resolution 3033, had been referred to the House Judiciary Committee who voted "do not pass" by 13-2 on Wednesday. But then the Assistant House Majority Leader Don Vigessa referred it again to the House floor on Thursday where it was approved by a voice vote, and so the House Judiciary Committee will be discussing the bill again on Monday.
The resolution would ask the state's citizens to vote in next year's primary election on an amendment to the state's Constitution to add a provision allowing lawmakers to authorize up to six casinos located at least 20 miles from Native American reservations and five miles from cities populated by more than 5,000.
The tribes currently operating casinos in the state have opposed the bill.
Find out more about efforts to build more casinos in North Dakota in The Bismarck Tribune.
70 Million March Madness Brackets, Says the AGA
Finally, we probably don't need to tell you that the NCAA men's college basketball tournament — a.k.a. March Madness — is underway, since the chance is good you've probably filled out a bracket or ten.
The American Gaming Association estimates 70 million people are completing tournament brackets this year, most as entries in pools with cash prizes.
Using their standard rubric for making such estimates, the AGA suggests Americans will wager $10.4 billion on the tournament, up 13 percent from last year's estimate. Of that huge number, only three percent or $295 million will be legally placed bets in Nevada sportsbooks.
Such estimates again bolster the AGA's ongoing argument in favor of a federal law legalizing sports betting. "The federal ban on sports betting is an utter failure — depriving states of vital tax revenues and preventing millions of fans from wagering legally on games," says Geoff Freeman, president and CEO of AGA.
For more stats regarding betting on March Madness and an infographic, bounce over to the AGA.