Paysafe Revenues Pass $1 Billion For The First Time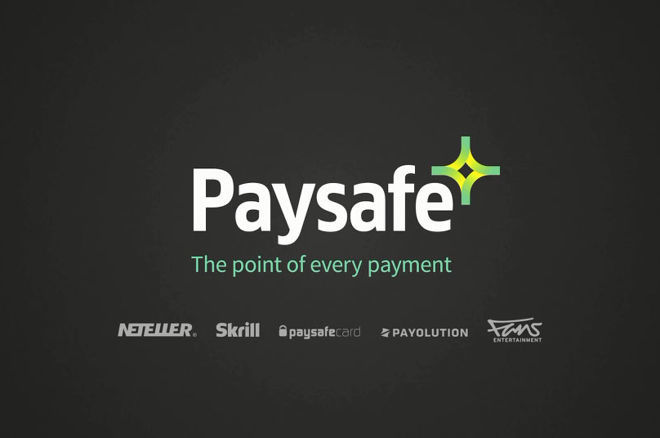 Paysafe Group, the owner of Neteller, Paysafecard and Skrill, has released its full year results for 2016, which show the company's revenue exceeding $1 billion for the first time in its history.
The payments specialist reported revenue of slightly more than $1 billion, up 63 percent from the same period in 2015 that saw Paysafe generate revenue of $613.4 million. Also on the rise was Paysafe Group's Adjusted EDITDA, which is often used to show how financially healthy a company is. This increased 30.1 percent to $300.8 million for the full year ending December 31, 2016.
These latest figures, which also show an operating profit of $194.4 million compared to $26.2 million in 2015, are the first full year financial records under the Paysafe Group name; it was formerly known as Optimal Payments. On the basis of these financial figures, the rebranding has been a major success.
"This is our first full year as Paysafe, and it's been a year of continuing change, with growth, agility and risk management at the heart of our business," Paysafe Chairman Dennis Jones said. "The management team has not only delivered on the promise of our Skrill acquisition but continued to grow and diversify our capabilities, while delivering an impressive financial performance."
Some of the operational highlights for 2016 included completing the integration of Skrill five months ahead of schedule. Under the Optimal Payments brand, the company purchased payment processor Skrill for $1.2 billion in August 2015.
"It has been a great year for the Group and I'm pleased to report an outstanding set of numbers," President and Chief Executive Officer Joel Leonoff said. "We have delivered strongly against our financial and strategic targets, passing $1 billion in revenue for the first time and reporting adjusted EBITDA of $301 million."
Some shareholders in Paysafe Group have seen their investment almost double in value. The 52 Week Low on the London Stock Exchange lists the price as 230.10 pence per share with the share price currently 425.40 pence per share, the latter valuing Paysafe Group at almost £2.06 billion.
"We have big ambitions in a sector that is rapidly accelerating," Leonoff said. "We will continue to invest strategically and have commenced development of our consolidated, comprehensive and scalable payments platform. I am confident in the group's ability to retain this positive momentum into 2017 and we are passionate about delivering the products and services to support the changing payment needs of consumers and merchants in an evolving digital economy."