NETELLER, Skrill Prepaid Mastercard Only Available in SEPA Countries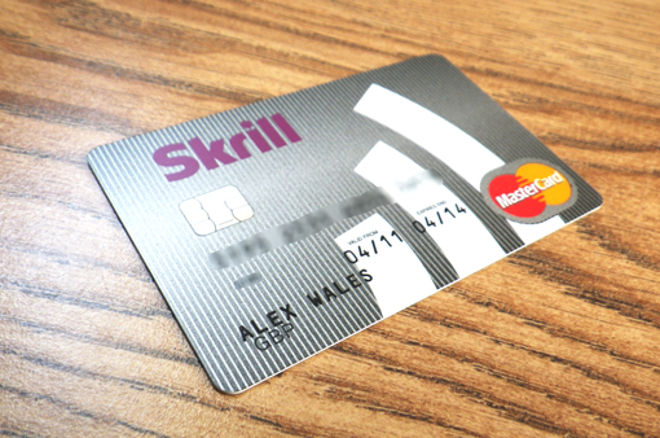 Paysafe Group, the parent company of NETELLER and Skrill, sent an email to its customers revealing that it will suspend the popular prepaid Mastercard service in more than 100 countries around the world Nov. 25.
Paysafe Group offers its massive customer base a prepaid Mastercard facility that gives players instant access to the funds stored in their e-wallet. Customers withdraw their funds from ATMs for a small fee or spend them online or in-store wherever Mastercard is accepted.
The email sent to Skrill customers reads:
Dear Customer

We regret to inform you that as of 25 November 2016, we will no longer offer the Skrill Prepaid Mastercard in your country. You will not be able to use your card but your Skrill Account remains fully functional and your balance is unaffected. You can withdraw funds from your Skrill Account to your bank account or send money to any other Skrill user or online business accepting Skrill.

If you have any questions, please visit our website and FAQ page.

Regards
The Skrill Team
It is also thought that NETELLER's Net+ Prepaid Mastercard may also be affected.
The Skrill FAQ page now states that the Skrill Prepaid Mastercard is only available to residents of authorized Single Euro Payments Area (SEPA) countries. SEPA consists of 34 countries at present, 28 member states of the European Union (19 of which are in the eurozone), three countries that have signed the European Economic Area agreement and three countries with agreements in the EU. The full list reads:
Austria
Belgium
Bulgaria
Croatia
Cyprus
Czech Republic
Denmark
Estonia
Finland
France
Germany
Greece
Hungary
Iceland
Ireland
Italy
Latvia
Liechtenstein
Lithuania
Luxembourg
Malta
Monaco
Netherlands
Norway
Poland
Portugal
Romania
San Marino
Slovakia
Slovenia
Spain
Sweden
Switzerland
United Kingdom
If this is the list of accepted countries, players from major countries such as Australia, Brazil and Russia will need to find another way to access their funds, most probably via bank transfers, some of which carry relatively high fees.
The move could also give cause for concern for online poker players and sports bettors because they will no longer be able to withdraw funds directly to their prepaid Mastercard which could see their profits from online gambling come under scrutiny from the relative authorities.
Lead image courtesy of Creativesince1983