Parker "tonkaaaa" Talbot's Rise to Poker Stardom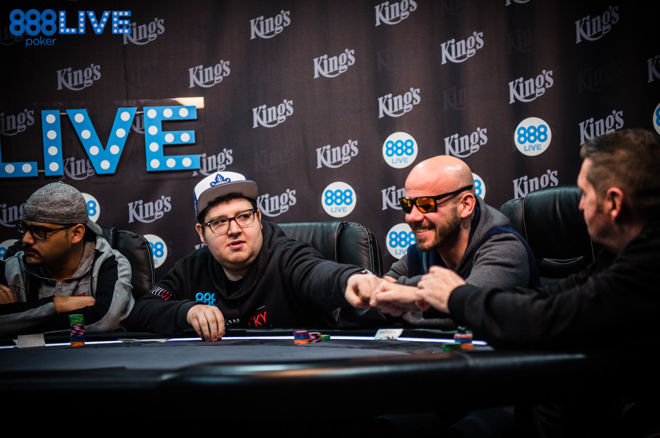 Some poker players don't easily fall into a single category. Parker Talbot, also known as 'tonkaaaa' online, is one of them.
Is he the king of Twitch, an entertaining character on the live circuit or an online grinder of global repute? He might be all three, but one thing is for sure - there is a lot more to the man than you might think.
One fact about Parker Talbot may not surprise you: He started putting in the hours early. Really early.
"When we discovered No Limit Hold'em and realized we could win $20 in one hand, we were never going back to limit."
"I'd played poker with my dad and mom as a child, primarily my dad," Talbot said. "We started watching old World Poker Tour events on television and my dad and I would play every night for two or three hours. We played $0.05/$0.10 Limit Hold'em. When we discovered No Limit Hold'em and realized we could win $20 in one hand, we were never going back to limit."
At one point, his parents cut him off because he was getting too into it. When he went to university, he didn't play.
"For the first four months, I didn't play any poker," he said. "But I knew I was going to the casino on my 18th birthday. In most of Canada, you have to be 19, but just over the border in Quebec where my school was, it was 18. I went to school at Ottawa University. I was there at midnight aged 18, ready to play $1/$2 with a $100. I lost that $100. Four days later, I took my last $100 back to the casino and left with $250."
Talbot was hooked, not just on the feeling of winning, but on poker itself. Suddenly able to play legally, the floodgates were open.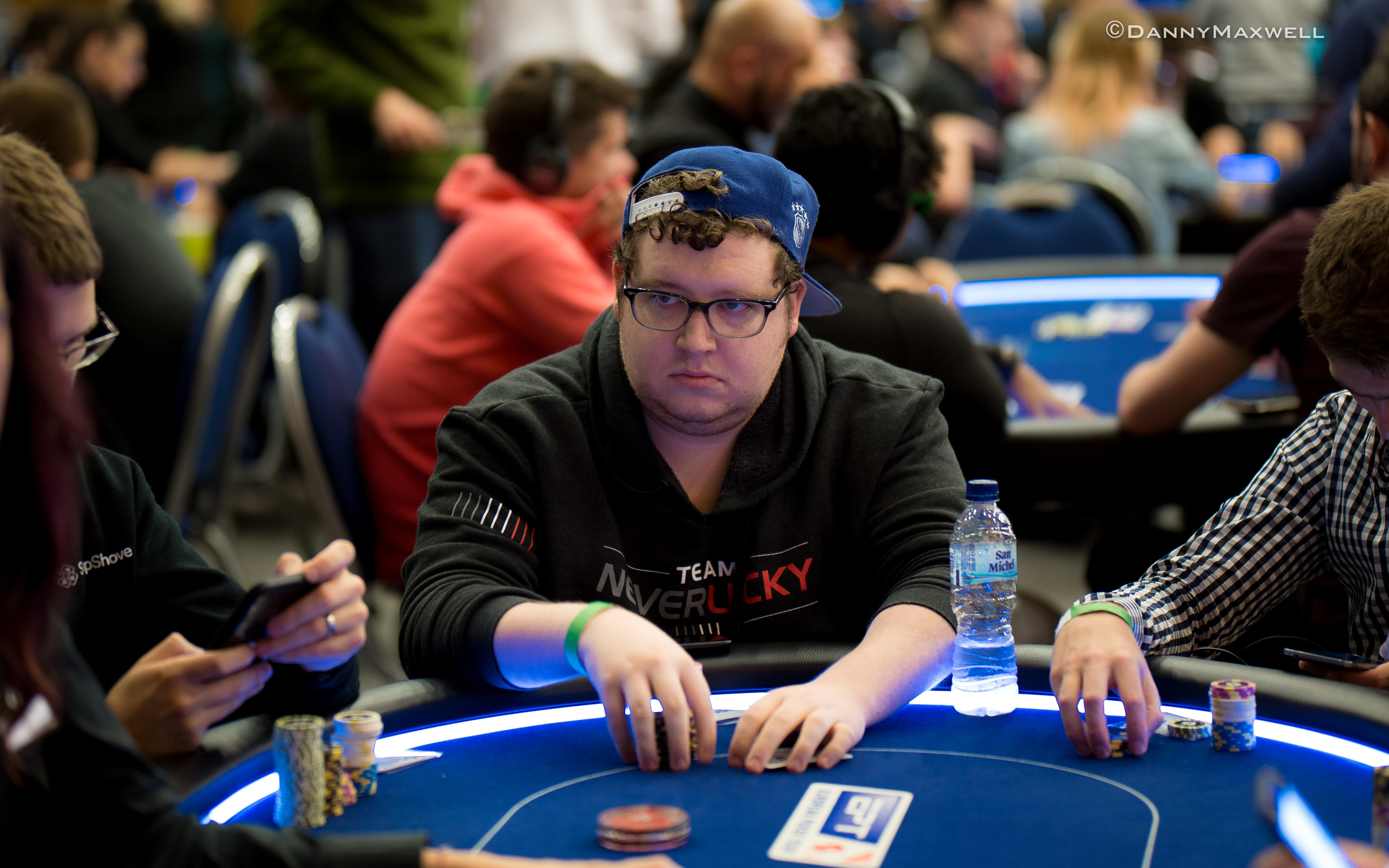 "For the next few months, I played two or three times a week. After that I wasn't going to classes; I was there at the casino six days a week. I was one of the regulars, playing 1/2 for between six and nine hours a day. I used to start playing on Friday night and not leave until Sunday. I came home in the summer between the second and third year and never went back to university."
Not everyone in his family was thrilled by this decision.
"After that I wasn't going to classes; I was there at the casino six days a week."
"Everybody was supportive except my grandmother," he said. "She wanted me to get my degree before I went to play poker, then I could do what I wanted. My dad realized that wasn't going to happen, and at that point, I had insanely supportive parents.
"As I explained at the time, 'Poker is a huge passion of mine. It's not necessarily going to be here forever. I can get a degree whenever I want, but this game might not be around for the long term.' The mindset of parents is the complete opposite. But they often have it the wrong way round."
Talbot flew up the ranks once he made the step from playing solely in casinos to adding an online presence. Volume, hard work and more volume led to his recent move to 888poker, who signed the Twitch legend to be their latest ambassador.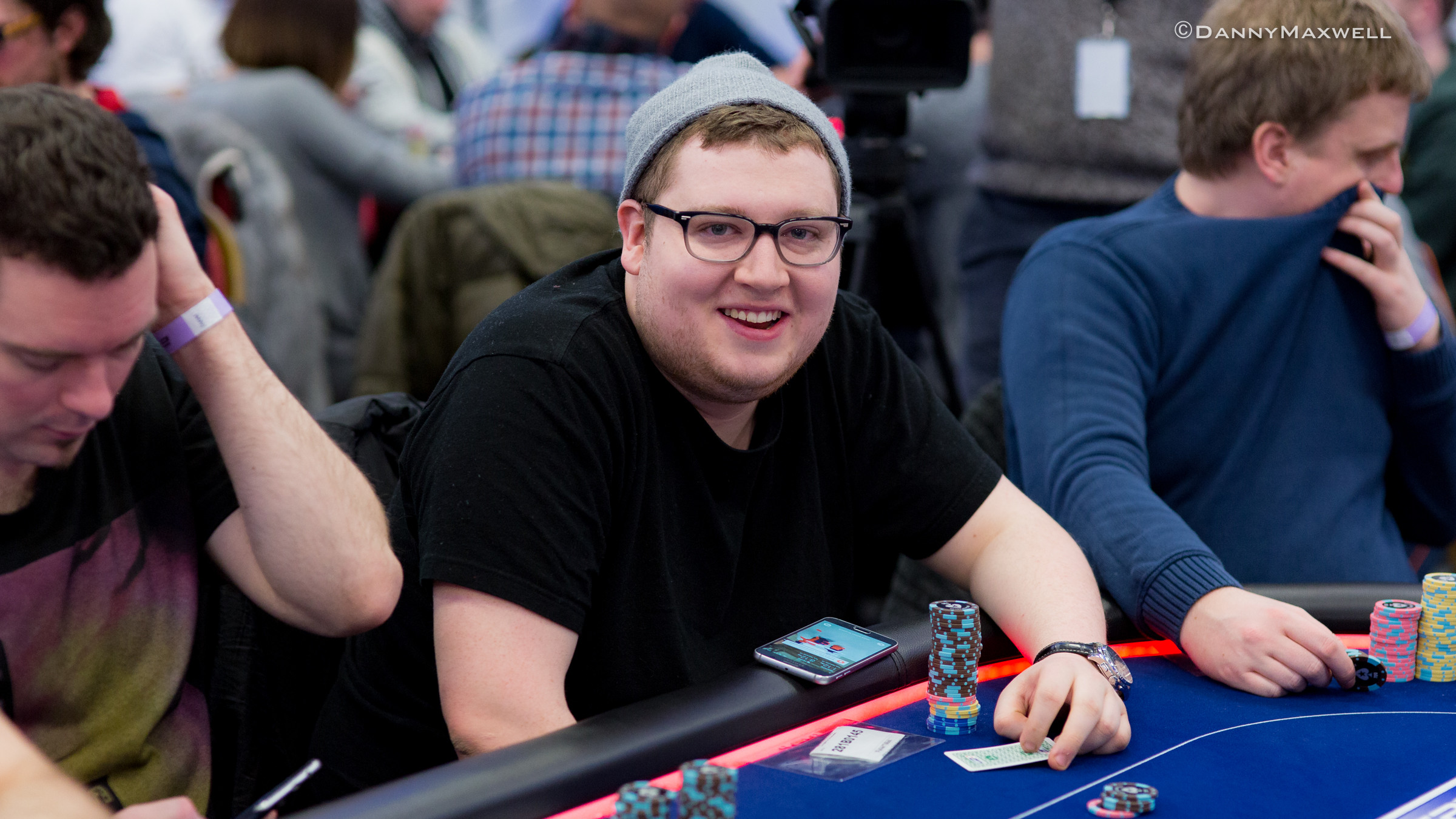 Talbot said a few things will change now that he's an ambassador, but it won't be his "in your face style." He'll just be directing more volume to 888poker and playing primarily on 888poker and PokerStars.
"Poker is still 100 percent a profitable game for me and my main source of income, but I've been transitioning more into the entertainer/ambassador area since I starting streaming anyway," he said. "These days I average between six to nine tables at a time apart from Sundays, whereas in the past I played between 16-20 tables. Primarily, I'm directing more of my games to 888, getting more coverage on the stream, along with going to 888Live events, which are relatively new."
With the live poker landscape shifting seismically in the previous six months alone, Talbot is acutely aware of 888poker's place within that changing landscape.
"We had the London and Rozvadov festivals and they both smashed the guarantee for the '880' Main Events. It's super new; we're trying to grow 888Live. I know the rest of the 888 team is going to be attending the next two events."
Talbot may still play on PokerStars, but he sees where 888poker is looking to gain ground.
"We want to create the next big poker stop on the tour."
"With 'Stars on the general decline, it's opening up room for anybody to come in," he said. "Exposure is a big thing. 888poker took a big step forward by adding me to the ambassador team. Getting those eyes on 888poker is going to bring some value. The 888Live events are going to be huge too, especially in the next year or two. We want to create the next big poker stop on the tour."
It's not just in the live poker arena that Talbot sees his new team making strides.
"We're going to be adding more tournaments and exciting stuff coming forward online, too," he said. "The Super XL Series is absolutely crushing. They only ran one a year, then last year they ran three and this year there'll be at least three. Those are killing it; the last one was the biggest yet."
Away from online, Talbot plans to make his yearly trip to the World Series of Poker a little longer in 2017.
"I generally only play the Main Event, but I'm thinking of going down earlier," he said. "I can't take two months off from streaming; that would be crazy. But I plan to play more this year."
He is mindful of a common problem occurring at the live felt, however. Tanking. He said the only way to overcome this issue is with a shot clock implemented by the dealers, but with a thousand runners, there will always be inexperienced dealers.
"Whoever invents a way of doing it at the table is going to make a lot of money," he said. "It's a little like goal-line technology. They just implemented it instantly, because how can you live in the past? It's 2017."
"He's like an All-American Dave; he's a Pop."
It's clear that while their commentary style is a jovially combative one, the relationship between fellow commentator David Tuchman and Talbot just works. It was an instant connection forged in London late last year.
"I love the commentary, especially working with Tuchman; we have a very similar level of banter: in each other's face, putting each other down but in a loving way," he said. "It's way easier than having to think about everything I'm doing when I play and commentate on my own on Twitch. We're really good together and we'll be doing that at every single 888Live event for the rest of the year. He's like an All-American Dave; he's a Pop."
But Talbot isn't the walking, talking embodiment of someone who falls easily into the new social media world poker inhabits. It turns out that 'tonkaaaa' was not one for the online world until fairly recently.
"Before streaming on Twitch, I just wasn't on social media. I would never tweet. All of a sudden that changed when I became a streaming personality. Now I have to do Snapchat, Instagram and Twitter and post things on Facebook. I start my day by loading up Twitter and seeing how much of the world Trump blew up. That's my Twitter - poker, Trump and basketball."
For Talbot, when he's offline he stays that way, but he's really seen his involvement in channels as creating a community than building himself up.
"That's my Twitter - poker, Trump and basketball."
"When I go out with my friends, though, I'm all about enjoying the moment, rather than documenting it through a screen. I love Team Never Lucky, all the muppets in my channel. It's more like a community, rather than me being a public figure with fans. That's never been what I set out to be - a personality in poker. I've never tried to do that."
Maybe that honest refusal to conform or seek success is precisely the attraction to his legions of fans, both in the game as peers or on the rail. They all have ideas of what success might mean to him, but Talbot's own ambitions are more humble.
"I'm not really a fan of goals," he said. "You set yourself up for failure. It's a backwards way of thinking, I know, but in poker, I've never said 'I want to final table some big tournament.' All of that stuff is lovely and amazing, but I've always worked on the ideology that if I try really hard, practice and play a lot, results will come.
"My goal is always just to stream a lot, play an insane amount of poker on 888, attend 888Live festivals, maybe a few others and attempt to win some tournaments."
Talbot talks at a machine gun pace and with passion about the game he loves. But there's a warmth and affection for the magic behind each deal rather than an aspiration to catch any sort of wave.
"If I try really hard, practice and play a lot, results will come."
Indeed, according to Talbot, poker has been on a decline. It had the boom in 2003, hit a plateau and then slowly started its descent.
"I feel like there's a lot of room within that though and companies like 888poker are stepping up, coming in and potentially taking over the space. Everyone's always saying 'Poker is dying; the games are getting tougher.'
"Of course the games do get tougher; more gets solved as time goes by. More young people play and discover new strategies and they share those strategies. These days, if there's something innovative, people don't keep it to themselves. They find a way to market it and sell it. But with training sites, players streaming and new ideas, I think poker will always be around."
Few 25-year-olds talk with an eye on their legacy and Talbot is not one of them. But his blasé style and tongue-in-cheek manner belie the statistics. Here is one of the most committed players online and in the broadcast area of poker. When he gets the opportunity to talk about how the game has changed, his eyes light up like the dozens of memes that pepper the comments box during his every move on Twitch.
"People realized it doesn't make sense to do that kind of six-bet, seven-bet shit any more," Talbot said. "It's more exploitable. If I raise and someone three-bets me, I'm calling way too much. The game became more of a postflop game again, where the true edge is."
Now, old guys want to handle it one way and new kids want to go another way.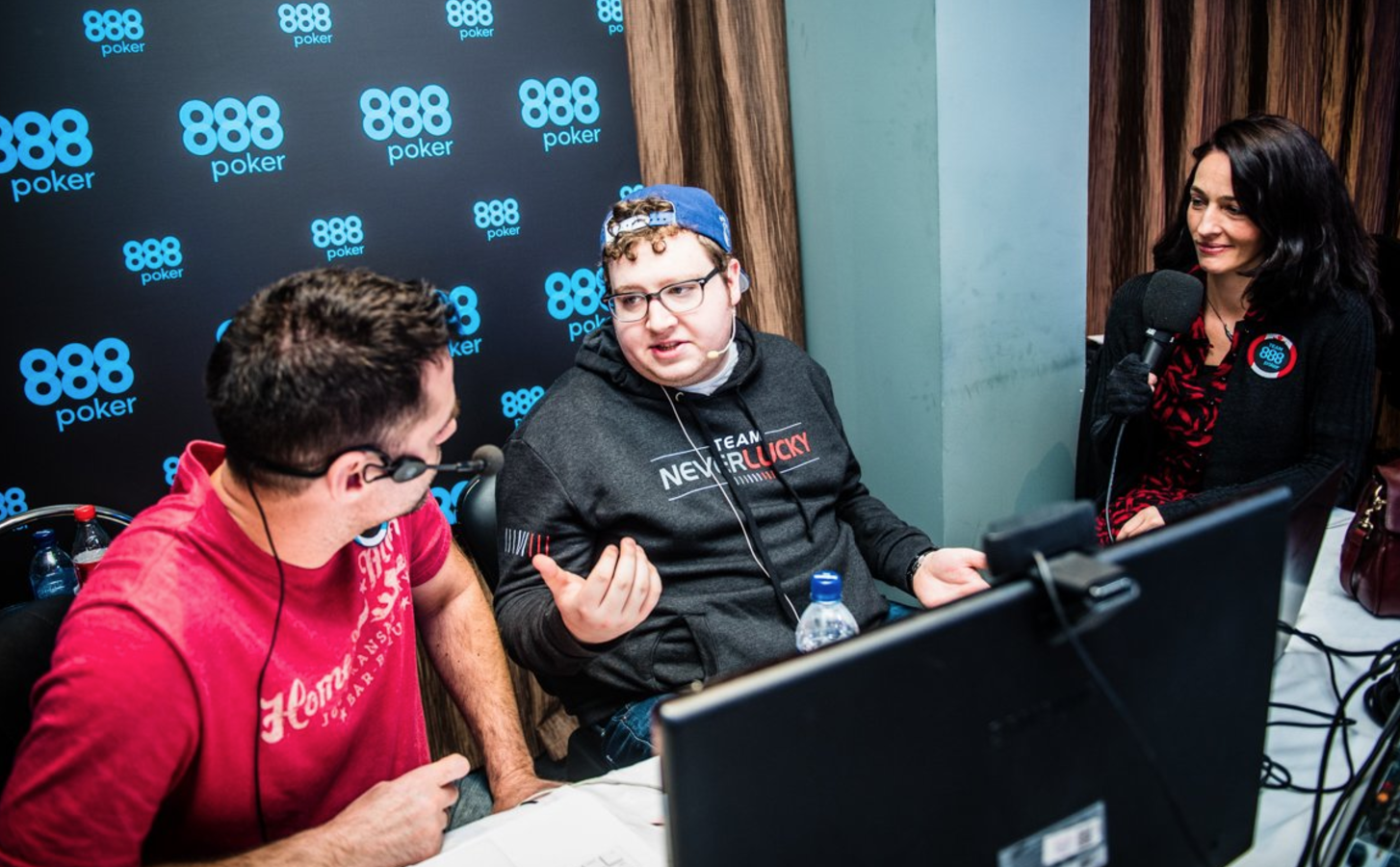 "You hear old guys say 'I want to play real poker, I want to play postflop,' which is funny coming from them because they want to play postflop with 15 percent of hands," he said. "They want to take the good hands that you should be playing preflop with and play postflop because they're scared.
"Whereas the new kids are want to go crazy with the middling part preflop and play a way wider range postflop, the old guys look down at pocket tens and think it's insane to get it in preflop. They think 'I want to see a flop and try to make a set or get the board to come eight-high, then I can really play some poker."
Talbot's fondness for the history of the game is countered by his appreciation for the element of youth, which it is obvious that he represents, willingly or not. Volume is key to his success and that ground belongs to youth.
"Fifty weeks in a year those guys play 67,500 hands. High volume cash regs online will do that in three days."
"You can't even compete volume-wise," he said. "If you play live poker, playing 30 hands an hour, five days a week for nine hours, that's 270 hands a day, 1350 hands a week? Fifty weeks in a year those guys play 67,500 hands. High volume cash regs online will do that in three days."
Parker Talbot puts in the hours. Hours that he once sat opposite his Dad at the dining table became a table in the casino, before they multiplied into two dozen tables online.
Now all eyes are on his seat, as he live-streams his rise through the echelons of poker. You may see those wide eyes bulge with excitement, you may hear a soundboard explode or share his roller coaster ride via a blur of memes, but rarely do you see those eyes blink. They are focused on the next prize, the next win, the next game.
Be sure to complete your PokerNews experience by checking out an overview of our mobile and tablet apps here. Stay on top of the poker world from your phone with our mobile iOS and Android app, or fire up our iPad app on your tablet. You can also update your own chip counts from poker tournaments around the world with MyStack on both Android and iOS.