Viktor 'Isildur1' Blom Returns to Poker Basics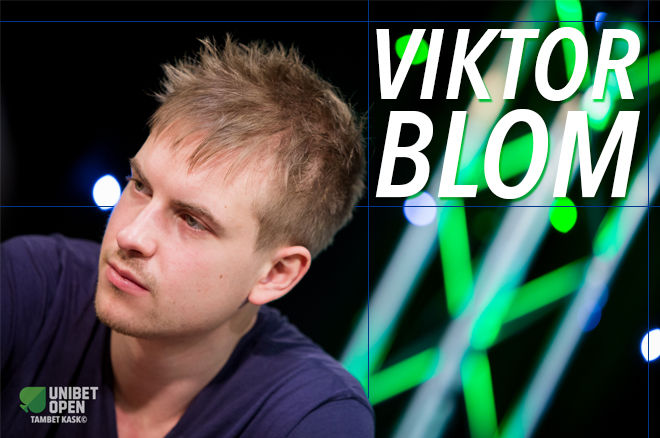 He's one of the most Googled poker players in the world, but he rarely gives interviews. He's a bit shy but fearless on the tables. Viktor "Isildur1" Blom is a phenomenon, no doubt about it.
He famously burst onto the online scene, battling anyone and everyone on Full Tilt Poker back in 2009. Playing several tables at once, he took on Phil Ivey, Tom Dwan and Patrik Antonius all at once. The swings that he would go through were unheard of at the time and have not been replicated since. Railbirds were glued to their screens, high-stakes poker was alive and kicking.
There have been more sensations online, but none as lasting as Blom, who stuck around and went on smaller versions of heaters again and again. The swings down followed not much later most of the time. He signed with PokerStars, transitioned to Full Tilt Poker and made his mark on the live scene as well, winning the PCA $100,000 High Roller back in 2012. Now he's spotted wearing a Unibet patch.
The last couple of years have been a bit quieter for Blom. He hasn't played live all that much. 2016 wasn't a good year online, but 2017 has been profitable so far.
On Wednesday, Blom participated in the Battle Royale Sit & Go that Swedish betting giant Unibet organized in London. The last time we saw Blom live, he played in Unibet's cash game and even did some live streaming on Twitch.
The relationship between Unibet and Blom isn't as clear cut yet, but they seem to like each other. They're still figuring things out, but the relationship is good. Blom enjoys hanging out with the Unibet poker team and was all smiles at the tables of the Unibet Open Main Event and Unibet Player Party last week.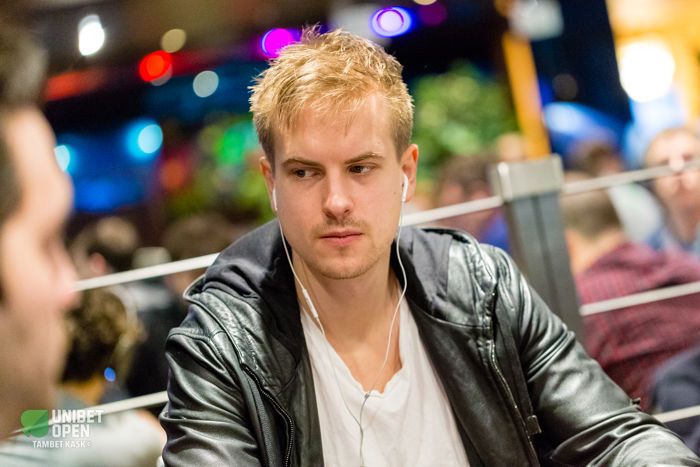 With Full Tilt Poker no longer offering high stakes games, most of the action has transitioned to PokerStars. Blom is still a regular, but there hasn't been as much high-stakes action as there used to be.
"Online has been really slow lately," Blom said. "I've been playing some but the games haven't been good."
It may seem strange that Blom is playing a relatively small event like the Unibet Open, but he doesn't think so.
"It's a good vibe and atmosphere here and I'm just enjoying myself," Blom said. "I'm having a good time. The people I play are a bit different than who I play usually and that's good."
Blom lived in London for some time but has since moved back to Sweden. He came over again just to enjoy himself, play some poker and have some drinks. He brought a couple of friends and he hung out with the Unibet team for quite a bit.
"I believe that you learn more from playing than from studying."
When Blom was living in London, he played a ton but wasn't always on top of his game. He admitted to partying a little too much from time to time.
That's what happened with Blom on more than one occasion.
"I've been doing a little bit better since I moved back to Sweden," Blom said. He lives in a small town now with no nightclubs and no bar street. "It's a bit easier to focus on my game now but I'm still working on a lot of stuff."
When Blom says he's working on stuff, he doesn't mean using software to discover flaws in his game or use an extensive HUD to dissect his opponents.
"No, I've never done that," Blom said. "When I say I'm studying, I mean playing a big session and thinking about some of the pots. When I lose a big pot, I try to figure out what I did wrong."
Again, in Blom's case that's not running simulations or going through an extensive database of hands. Blom still does those things in his head mostly, going over all the possible outcomes of certain decisions in a hand.
"If I'm sitting on the train, for example, a hand crosses my mind," he said. "I think about different situations like this sometimes but I've never really done real studying or watch a video or something. No software, nothing like that. But I play quite a lot and I believe that you learn more from playing than from studying."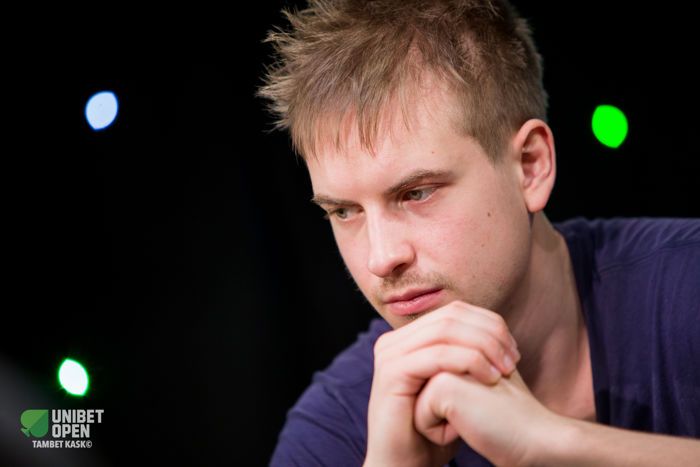 While he's not a big believer of studying databases and using other digital tools to help plug holes, he does work on his game in a different way.
"I just try to get back to a good rhythm," he said. "I'm trying to get into shape and stuff. I feel that's really important if you're playing long sessions."
So no more daily partying in London but just playing in Sweden, not as much drinking and more working out.
"A little bit less of that, a little bit more of working out," Blom said with a big smile remembering of the time he smashed through a glass table at the PCA on a night of heavy drinking. "It's good where I live now; there aren't as many distractions. It's a really small place: no clubs, no bars, nothing like that anymore. I just enjoy my time with friends and family now and don't do as much partying anymore. I used to do that a lot, but slowed down."
The summer might be an exception on those resolutions. In mid-June, it looks like the sun never sets in Sweden. In fact, in northern Sweden, it doesn't, and in the south, it only sets for an hour or two. To Swedes, this calls for celebration. Friends and family gather for the most typically Swedish tradition of all: Midsummer.
For guys Blom's age, that means binge drinking like there's no tomorrow. Blom might be working out and may have shifted his focus from partying to getting in shape, but midsummer is still midsummer.
"We have big parties in the summer, really good parties. So we'll see," Blom said with a smile on his face that revealed he hasn't said goodbye to the days of partying all together just yet.
The action online has slowed down a bit, according to Blom, but he doesn't know what to do other than play poker online.
"It changed so much but I don't have that much of a plan for that really," he said.
Living in Sweden, with big taxes on live winnings, Blom said playing live isn't the best of alternatives.
"So now it's February, right? I don't usually have a big plan," he said about making plans to play live.
Some poker players have their plans built around live events, but Blom doesn't have them marked on his calendar. In fact, he doesn't have a calendar. There is, however, one event he wants to play for sure this year besides possibly some more Unibet events.
"I would like to play the World Series of Poker Main Event because I've not played that in recent years," he said. "That's one thing I would like to play this year."
"I would like to play the World Series of Poker Main Event because I've not played that in recent years."

The Super High Roller Bowl, a $300,000 buy in event in ARIA prior to the World Series of Poker, isn't on Blom's list.
"The thing about that is, since I live in Sweden now, there would be huge taxes if I'd play," Blom said. "If I play a World Series event like the Main Event, that's fine, but a tournament like that is a bit different."
Meanwhile, Blom seemed to have had a good time playing eSports players in the Unibet Battle Royale Sit & Go.
"Yeah, I really enjoyed it!" he said.
Alan "hotted" Widmann, Sebastian "Forsen" Fors and Thijs "ThijsNL" Molendijk were just some of the players to participate. All excel at specific eSports and battled Blom in the game he's an expert in.
While he usually plays the top contenders of the game of poker, he now faced players with a whole lot less experience.
"They weren't really the people I usually play so it was a good change," he said. "A lot of different characters and a lot of joking at the table. The atmosphere was very good."
Besides playing against the eSports players, Blom also battled some of the Unibet ambassadors.
"I didn't get anything going and was down to five big blinds before I knew it," Blom said. "Then I won a couple of flips and finally got into it."
Blom eventually got heads-up against Charlotte Van Brabander. The Belgian former Counter Strike player and former poker pro now focuses on a career in marketing and politics.
But still, she represents Unibet and the Unibet Open events and won the two last editions of the Battle Royale she played in.
"She played really impressively," Blom said of Van Brabander. "When we were three-handed, she pretty much pushed the pace. It was a fast structure and she had a good plan. She played well."
Van Brabander would go on to win it, her third time in a row.
Van Brabander took home the £5,000 first-place prize and Blom walked away with £3,000 from the freeroll, enough money for some rounds at the bar bending in London, or a ten-year membership at the fitness club back in Sweden.
All photos courtesy of Tambet Kask/Unibet Open