partypoker Millions Dusk Till Dawn: Carrel, Heath Share Bromance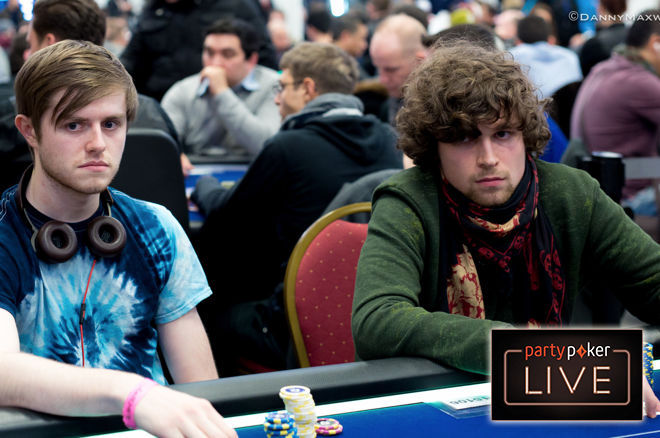 Ben Heath and Charlie Carrel know their way around the global poker circuit. With a raft of six-figure finishes between them, the pair have earned just over $7 million in live tournaments alone.
PokerNews asked Heath and Carrel five very random questions about their friendship and interests to see how far we could push them before they went back to the felt at the partypoker LIVE felt to battle each other for bragging rights…oh, and a £1 million prize pool.
What is the longest period of time you haven't spoken to each other?
Charlie Carrel: I would say that, from arguments, the longest time not speaking has been three hours. We've just never had an overnight situation. It dies out after about half an hour without us saying anything and goes back to normal. I'd say the longest due to travel would be anywhere between three days and three weeks.
Ben Heath: I'd say closer to three days or a week at most. Annoyance would be, if I don't get enough sleep, I'm pretty off with everyone.
CC: Oh yeah! (does falsetto impression of Ben) 'I need my extra half an hour's sleep!'
In 200 years, who will be in charge, robots or humans?
BH: (snap-calling) Robots! I had a lecture from someone who knows about this recently. They didn't say 'in charge,' but once one gets to a certain stage, we're screwed pretty quickly. Two-hundred years is a long time; 50 years ago we had no mobile phones; now we have drones.
CC: In 200 years, if humans are still alive, they'll be humans with robot technology integrated into them a lot of the time.
At this point, we descended into a discussion about why Ben hasn't watched the Black Mirror episode "The Entire History of You" yet. Robots would have watched it by now.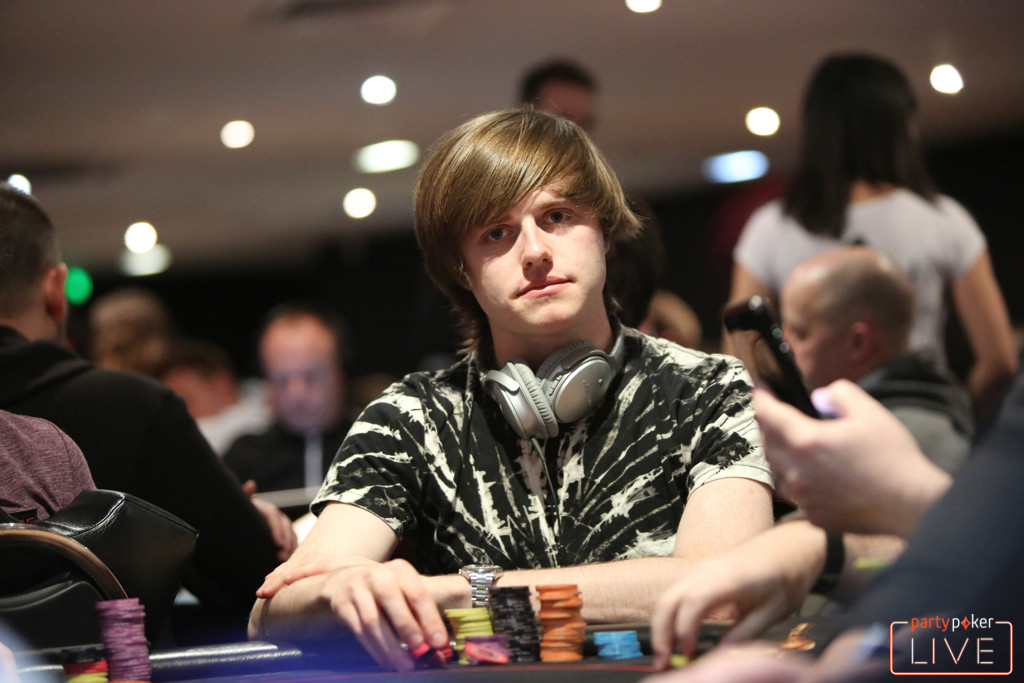 Despite recent advances in robots' poker-playing skills, they would be hard-pressed to compete when it comes to running deep in multi-table tournaments like Heath and Carrel. Recently the pair even found the time to battle heads-up for a title in Malta.
Carrel won the duel, and they insisted there was no chop, no swap or quarter given.
How would each of you like to win (or lose!) heads up in this tournament?
BH: I'd take sucking out to win!
CC: Dude.
BH: I want to get it in with three outs and then just win.
CC: I'd want to lose, but I'd want to own Ben on the turn… then get rivered.
BH: I'm not as nice, apparently.
CC: You snapped in there like 'Me!' I've got a lot of seconds.
BH: I'd like to change my answer. I want him to win too. (laughter)
Can you both remember the day you met?
BH: It was three years ago now in Amsterdam.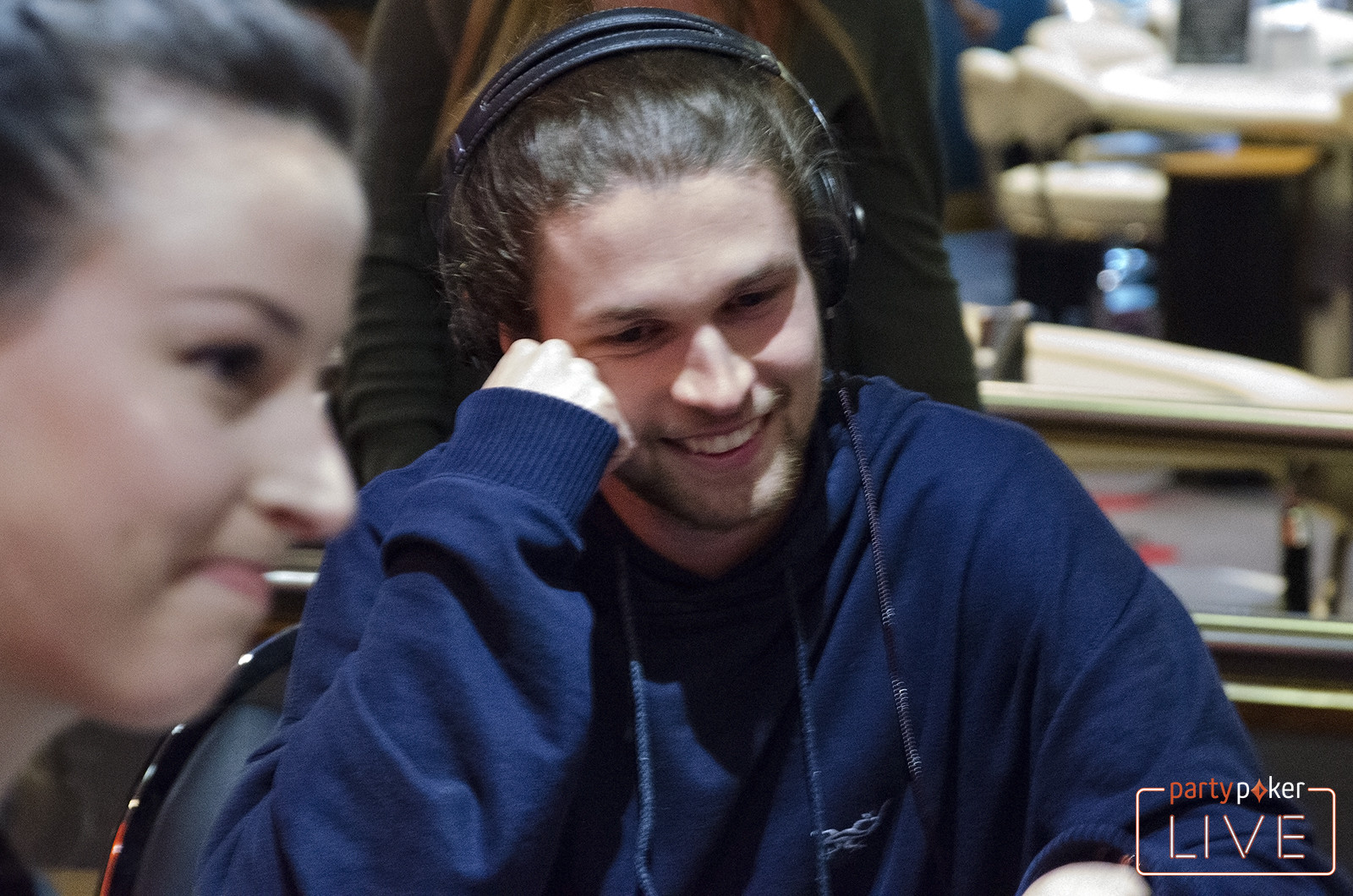 CC: So the story is that I came second in the Sunday Million and vowed that if I did that, I'd take all my friends to Amsterdam. Over the preceding six months, I'd been making friends with people over Skype and Facebook in poker groups, obsessing about poker. Ben was one of those people on Skype. When he got there, I was really surprised because I thought he was Indian. I'd confused him with a guy called Joey. We pretty much spent every day with each other for around a year after that.
Who will be first to win a World Series of Poker Bracelet?
CC: Me.
BH: (Being nice) I'd just rather it was him.
CC: Pure ego.
BH: I'd assume Charlie. I mean, I'm slightly more disciplined in the small ones.
CC: The small ones have 20,000 people in them, that's not going to help!
BH: He doesn't know how to play big fields.
CC: I think I have the edge in the One Drop or whatever.
BH: I'll be there, grinding it out in the 22,000-person event.
CC: He'll get the $1,000 events.
BH: Yeah, he can win the One Drop!
Life goals for the summer planned and bromance goals for poker friends explained, the pair heads back to the cardroom. They sit at the same table, just a few seats apart and are still talking just as animatedly as they probably did in Amsterdam all those tournaments ago.
The neutral party will be hoping that Heath and Carrel meet heads up. It's good for the game.
Everybody needs an account at one of these online poker rooms! They're the biggest, the best, and we get you the best poker bonuses. Check out our online poker section for details on all the online poker rooms around.