Alex Dreyfus Expands Global Poker Index to Include Esports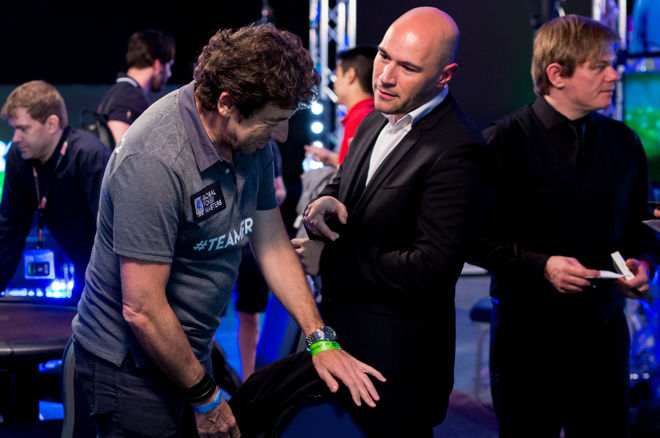 The Global Poker Index has made waves in poker, especially with Alex Dreyfus' brainchild, the Global Poker League, as part of its aim to 'sportify' poker.
Now, with the growth of esports, Dreyfus, the CEO of Mediarex Sports & Entertainment, explained how the future of the Global Poker Index and the Global Poker League will move beyond poker and include esports.
"For the last two or three years, we've tried to bridge the esports vertical, because my team and I believe that one of the angles we can use to promote poker is by focusing more on the competitive gaming element," he said. "We should try to build more gateways between the two environments."
Gaming means a lot to this generation of live or online poker players.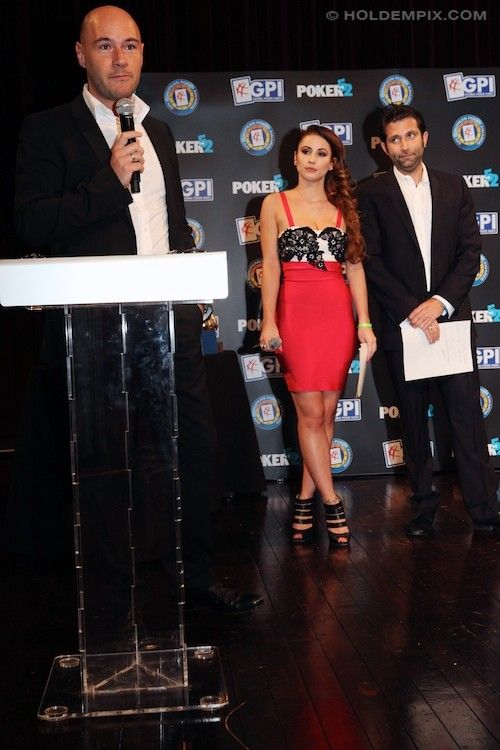 "If we don't renew the tank of players and fans, then the game will dry. I'm not talking about money, but interest and exposure. The esports industry is not something that has come along last month, but has been building for the last 15 years" Dreyfus said.
While esports is a huge, growing industry, it doesn't have the same appeal to players that online poker did in its infancy. 2003 saw Chris Moneymaker win the World Series of Poker Main Event for next to nothing, but Dreyfus doesn't see this situation being replicated anytime soon.
"In esports, it's not as easy to be a random Joe and win so much money," he said. "It is much more likely to be a professional player who wins. Theoretically, there won't be a Moneymaker moment, but we have traditional sports companies who are engaging into esports in a way they haven't with poker."
"In esports, it's not as easy to be a random Joe and win so much money."
Sports clubs (like football in Europe, the NBA and NHL in the U.S.) have developed a dynamic that hasn't developed for poker, Dreyfus said.
"Poker is affiliated with gambling and isn't promoted enough as a competitive game, a mind sport," he said. "We think that we've reached a plateau with poker in the case of the GPI and the Hendon Mob. It's not going to triple in web traffic in the next three years. There's more of an appetite for other games. Should we be exclusive to one game? We think not."
With The Hendon Mob is still the definitive guide to a snapshot of any poker player's results, Dreyfus is looking to start referencing players' other gaming interests.
"We can use poker as a foundation to embrace other games," Dreyfus said. "A lot of successful poker players, take ElkY for example, played other games. I see poker as a kind of big brother in terms of having a legacy for other gamers. We as an industry are expanding, and in terms of bringing GPI to more players, can bring in GPI Hearthstone and GPI Counter-Strike to become what we have achieved with poker."
There's a huge difference between live and online poker, but Dreyfus doesn't see any threat to live poker within the next fie years.
"It's always fun to go and play in a tournament, travel to a casino and sit down to play poker. On the other hand, for online poker, there was no smartphone 15 years ago, there was no Twitch. Today, someone who is 16 has their smartphone and they can download games, any games, not limited to other games, you can watch on Twitch and YouTube."
The experience has transitioned; esports gamers have new options that didn't exist 10 years ago.
"Children will grow up with video games much more than the generation before them and it's a bigger industry," he said. "Online poker is a $2.5 billion industry, video games is $108 billion industry and growing by a few billion every year. The new generation is going to be educated with video games."
"The new generation is going to be educated with video games."
If the Global Poker Index is to change to the Gaming Player Index as a brand or business model, players will clearly be changing with it.
"Many people see online poker being and industry with vertical growth, but we want to see it broaden," he said. "There is the same need within the video games industry that poker used to have as there was five years ago when we formed the Global Poker Index. Players want one neutral organization that's going to rank players, a player-centric hub for poker, gaming, betting, fantasy sports, a lot of things."
If poker is to be part of a 'multi-screen' format within gaming, some parts of the game may have to evolve. Dreyfus is convinced that while online poker has to change to survive, live poker will always be a part of the game, much in the same way it always has been.
"Although there'll always be grinders and traditional cash games, it will evolve," he said. "Not tomorrow, but across the next few years, people will come up with new ideas and it will be fun. One question we ask is simple: If you have a person who has the choice between spending $100 a month on their hobby [or not], where is their money going?"
Competitors for gambling and online gaming are in the same sphere of influence.
"They ask themselves, 'Am I going to spend that on Candy Crush, poker or Counter-Strike?' All these companies are competing in the same box, that customer's phone or tablet," he said. "It's avant-garde, but that's the reality. Even Daniel Negreanu is hooked on Hearthstone! I can give you examples of players who have shifted and not just to make money. When players start to be excited by other games, we should broaden our minds, open our eyes and try to convert our business models."
The future of poker as a whole is obviously a subject of interest for Dreyfus. After all, the Global Poker League was launched in 2016 to much hype and many viewers. There will be changes afoot in 2017 for the popular poker production.
"When players start to be excited by other games, we should broaden our minds, open our eyes and try to convert our business models."
"GPL was by far the biggest challenge I ever encountered," he said. "We tried to package the whole game and create a completely new story. Our biggest achievement was to launch it and finish it. Nobody would have bet much money on that! We established a foundation, but the product that we delivered wasn't what we wanted to bring."
There were some initial challenges that needed changing with the GPL.
"It was too long, too boring and there was a lack of meaning to some games," he said. "There wasn't enough at stake, not financially but interest; sometimes it didn't matter if a player won a hand or not near the end of the series."
This will not be the case for Season 2, if Dreyfus has anything to do with it (and he will).
"Our plans for Season 2 include a more X-Factor style way to be part of a team such as London Royals," he said. "It's like a reality TV show with a recreational player going through a process that has an entertainment element. Before launching, we need to have a leap of faith, embracing esports initiatives to do something more fun."
"Last year was too GTO and not fun enough."
One way to make the games more fun is to bring in the little guys.
"Last year was too GTO and not fun enough," Dreyfus said. "We had the best poker players in the world playing their A-game. We need to retain those, but we need recreational players too. The pace of the production needs to be much faster, not the game, but the league itself."
While the Global Poker League and Global Poker Index brands are here to stay, gaming may represent a range of mind sports which feature poker rather than center around it in the future.
If it does, Alex Dreyfus intends to be right at the center of the narrative.