The Muck: Dan Bilzerian, Tony G Drop in on New High-Stakes Poker Room in Vegas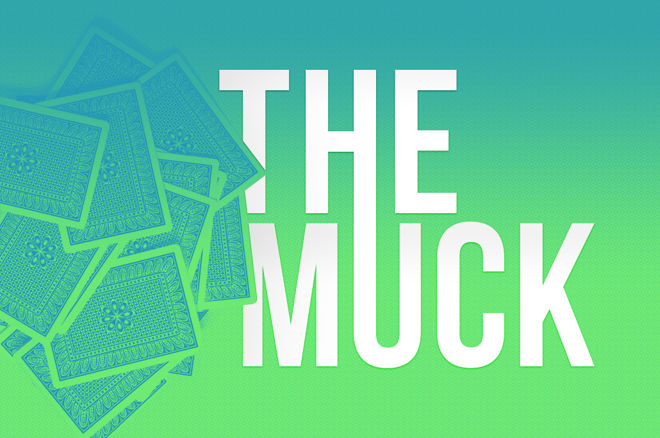 Move over, Phil Ivey and Bobby Baldwin. There's a new kid in town.
Inside the Pavilion Room at the World Series of Poker, there's a new, swanky lounge ready to take over the summer's high-stakes game action. The King's Casino Poker Room opened with a champagne reception and players ready to place some serious bets. The room is plush with a private bar, its own cage and staff, plenty of mingling room and some tables tucked away in dark corners for those ultra-private games.
The lounge became a flurry of excitement on Thursday as Dan Bilzerian stopped by with what looked like every intention to play. Bilzerian has a talent for attracting sharks and photographers alike, and sure enough, they descended upon the room waiting for the opportunity to capture the moment.
The attention may have been a bit much because he ended up leaving before play got started. But that didn't stop some other big names from coming out. Cyndi Violette, Nick Schulman, Eric Wasserson and Ben Lamb were just a few of the names seen strolling through the lounge.
It was the first $500/$1,000 no-limit hold'em game of the summer that was the real attraction, though.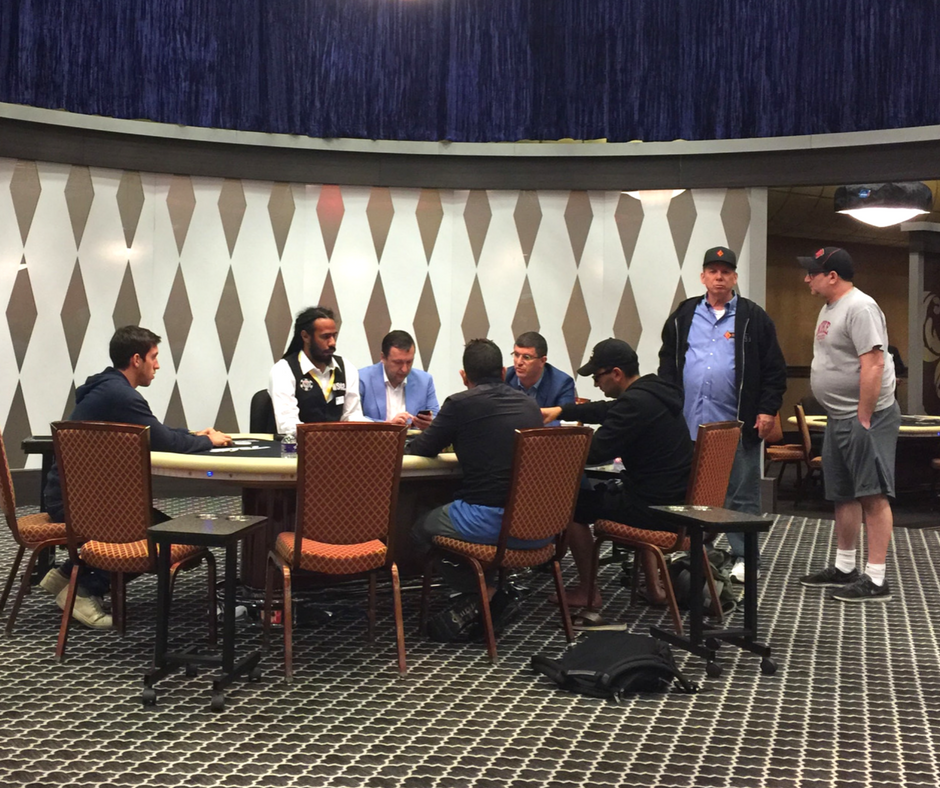 King's Casino owner Leon Tsoukernik joined Tony G, Antonio Esfandiari, Brandon Steven and Daniel Colman at the first high-stakes game in the lounge. The excitement was palpable, and it even attracted some famous spectators as Mike Sexton and Mike "The Mouth" Matusow looked on.
According to the interest list, it appears there are still a few more players on the way and ready to play. By the looks of things, The King's Casino lounge is off to a good start.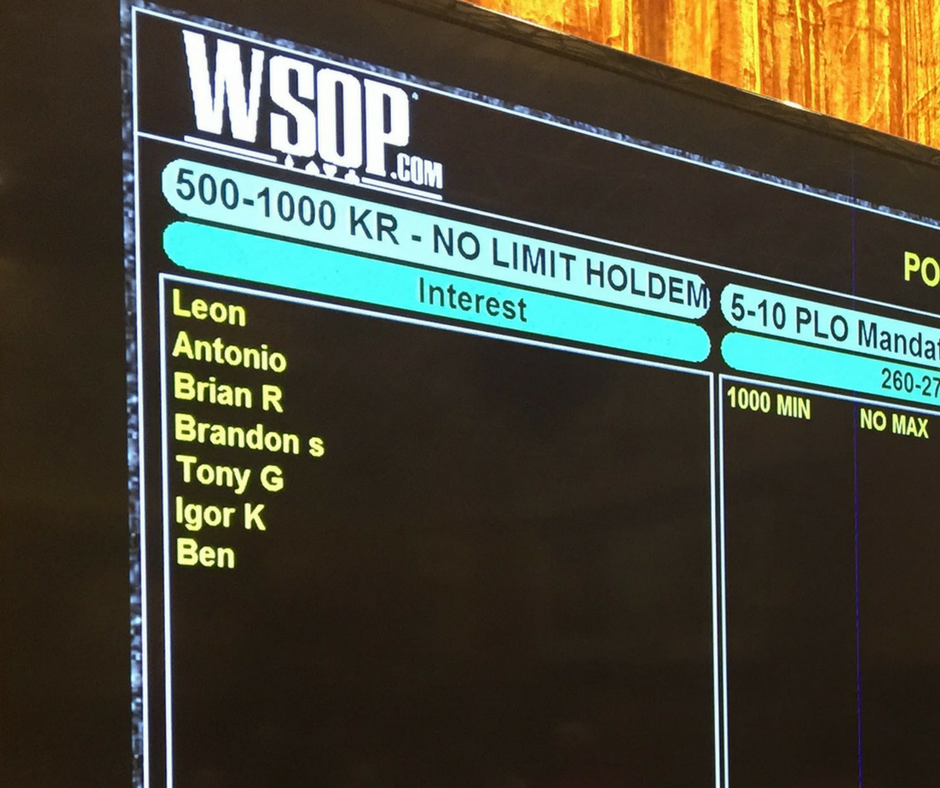 Tweet of the Day: Like a Boss!
If this is what retirement looks like, color me retired. The One Drop $111,111 High Roller kicks off tomorrow, and we'll be watching because everyone knows good things come in groups of threes. Stay tuned to PokerNews for your live updates fix and another winner's tweet.
Back-to-back 50k wins! # Took it down for 415k. Feeling ready for the 111k Onedrop! # https://t.co/YCai63HsZU

— Fedor Holz (@CrownUpGuy)
What do you say when you realize your friend wants to wear a smedium?
Please don't be like Phil Hellmuth.
When your crush asks you to the Spring Formal Debutante Ball https://t.co/KtsGXPxYlG

— Chillin in my Bacta (@AminESPN)
Even though Hellmuth is overly excited to wear his whenever he has the chance, smediums (a man's shirt bought one size too small) went out of style ... wait ... they were never in style. So no! No, you can't wear your smedium. The Internet had some fun with Hellmuth, who was sitting courtside at the Warriors-Cavaliers game on Thursday.
What to do when you realize your favorite dealer is missing?
If you're from Maryland, then you might want to check the PokerNews Blog and take a look at this summer's first bracelet winner.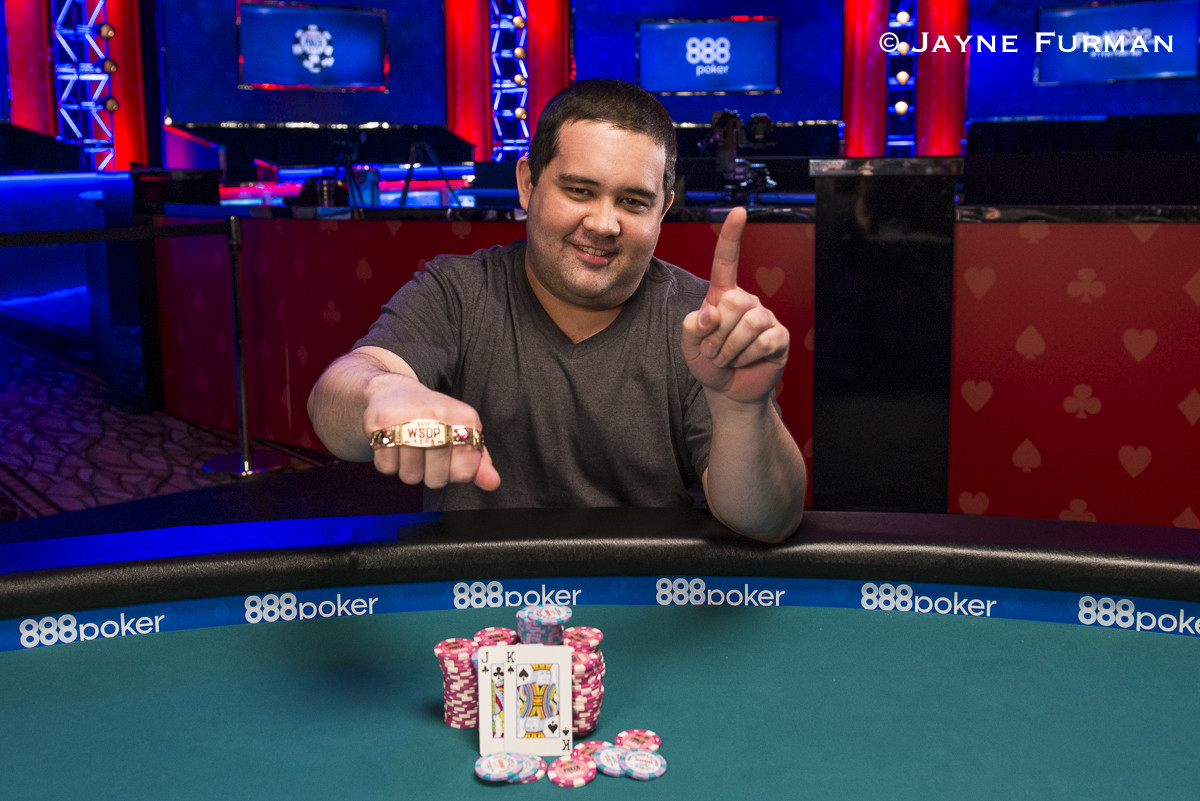 Is this your guy? Congratulations to Bryan Hollis who won Event #1: $565 Casino Employees No-Limit Hold'em for $68,817! After admittedly never making it past the first break in a WSOP event, it looks like he's going to stay missing for awhile.
What to do when you realize your friend is about to tell you a bad beat story?
Tell him you'll listen to it as long as he's game to try his luck on the streets of Vegas. There's no going unnoticed in this bright orange Lamborghini that is on display in the Rotunda leading into the poker hallways.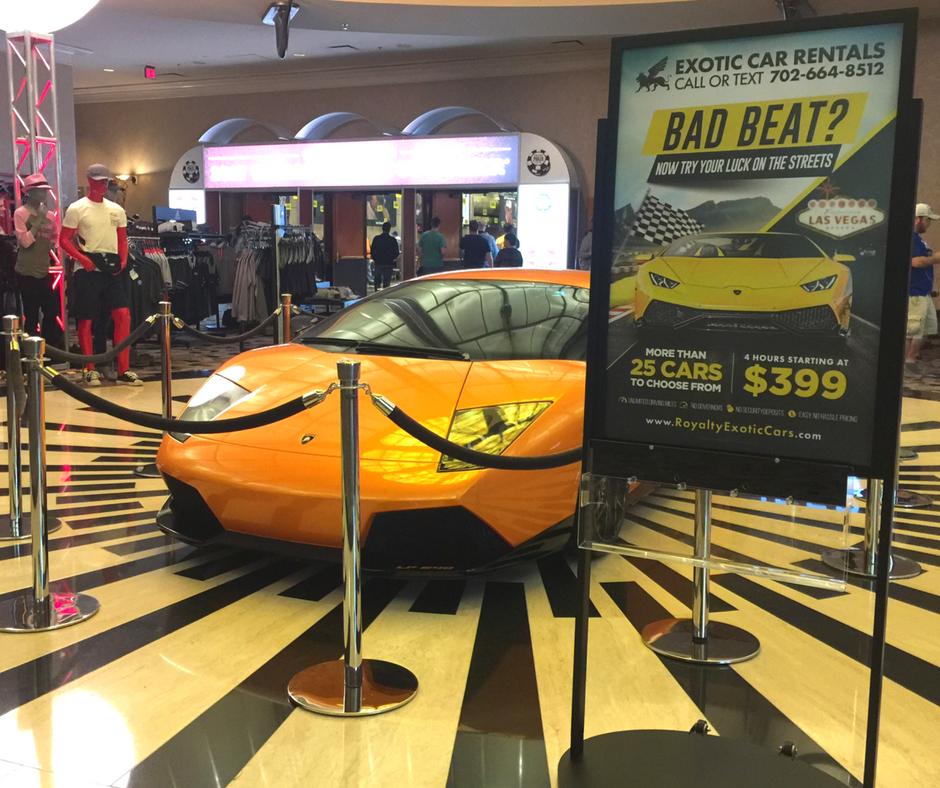 For a measly $399/hour, your friend can drive out the bad beat blues. Better yet, you take the wheel and test the theory to see if "it corners like it's on rails." Chances are you'll scare the bad beat right out of him.
And remind him of the silver lining - there's a whole summer ahead to try and recoup his losses. Just make sure he stays away from the Kings Casino Lounge. Or maybe not.
Chainsaw Report: Week One
Get inside the mind of Allen Kessler as he gives PokerNews a week-by-week breakdown of his thoughts on the WSOP 2017.
Finding a trustworthy room to play online poker can be a monumental burden. That's all the more true if you're just looking for a place to play poker for free. We've listed five of the best play-money poker sites to enjoy and help hone your skills.