Player of the Week: David Bach Wins Two WSOP Bracelets in 10 Days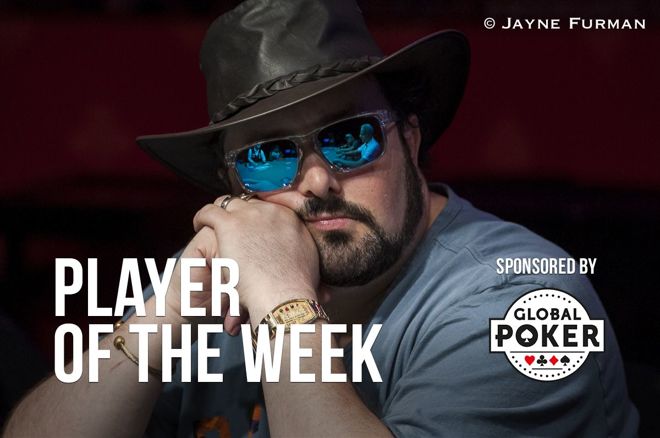 David Bach won his first World Series of Poker bracelet in 2009 in grand fashion, besting arguably the toughest field in poker in the $50,000 World Championship H.O.R.S.E. event.
Six years and several close calls later, Bach won his second career bracelet on June 5 in the $1,500 Dealers Choice - 6 Handed event at the 2017 WSOP.
Ten days after that, he won his third in the $10,000 H.O.R.S.E. Championship. Bach became the first player to win multiple bracelets at the 2017 WSOP, earning the honor of our Global Poker Player of the Week.
We spoke with Bach about the long lull between his first and second bracelets.
"When you get really deep you're usually playing with really good players and you have to get a little lucky, that's just the nature of the beast," he said.
Navigating tournament fields is never easy, but some fields are more difficult than others. To collect his most recent bracelet, he had to get through six-time bracelet winner Daniel Negreanu; defending champion and five-time bracelet winner Jason Mercier; plus Andrew Brown and Eric Rodawig, who each have one bracelet.
"I'm running well, and I feel like I'm playing well, I made some great decisions," said Bach while being interviewed after his win. "I pride myself on being able to play with anybody. I just try to play the best I can against good opponents!"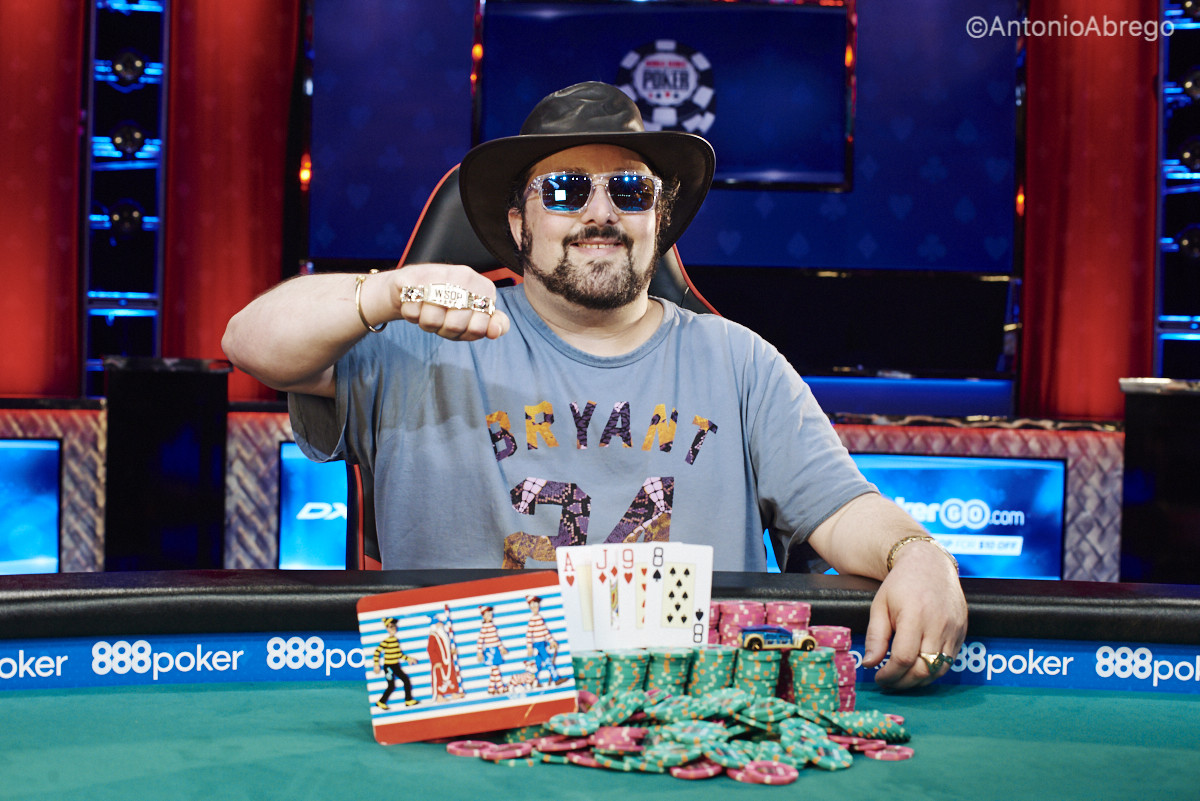 Bach is known as a mixed-games grinder and has remained competitive in the format since his first WSOP cash 20 years ago. In fact, all three bracelets come in a mixed game format.
"It's been a big advantage for me growing up playing mixed games, I started out playing dealer's choice, then H.O.R.S.E. and these were all in home games in Atlanta," he said on Tuesday. "So, I learned to think on my feet and adapt my game accordingly. Adapting to what's thrown my way is my favorite thing to do, it's a strength of mine."
Bach learned poker during family games where the stakes were pennies, and the games were varied. He ventured into his first cash game when he was 18, and it was literally a cash game; no chips, just bills. He continued to play in that game for several years because he was making a profit.
"I realized that I knew I wasn't going to make a good living from bowling. I also knew I could in poker."
It was bowling, however, that helped Bach pay his tuition at the University of Georgia. And even though he chose poker as his profession after completing his degree, he wasn't quite ready to give up bowling. For a few years, he tackled both. He was bowling and playing poker professionally. It only lasted a short time, because he eventually came to the determination that he couldn't consistently keep up with the best in the bowling world.
"Bowling started out as the most dominant," Bach says. "Then I had a successful trip to Atlantic City where I turned $800 into $20,000 - which was all the money in the world back then. And that's when poker started taking over. There's never been that much money in bowling and I was never going to be one of the top five bowlers in the world. I realized that I knew I wasn't going to make a good living from bowling. I also knew I could in poker."
Consistency seems to be a good word to describe Bach's poker career. He has consistently shown up, put the time in, and made money playing the game he loves. And all that work is paying off in spades this summer.
"Now, I have a shot at player of the year, so I'll probably be playing more than I normally do."
It's not unreasonable for someone who won two bracelets within ten days to think they were in the running for Player of the Year.
And then he saw where he stood.
I hate to complain about something, when I am having such an amazing summer, but how am I 14th in POY with 2 bracelets @wsop @RealKidPoker

— david bach (@gunslingerbach)
And since this tweet, he has fallen to the 25th position as more big field tournaments have concluded. He is not alone in wondering why two bracelets have him so far down the totem pole. The Player of the Year formula has been a frequent topic of conversation for pros having what would normally be considered a great summer.
"The whole point of poker is winning. And I realize they made the change to the Player of the Year formula to try and balance no-limit and mixed events, and I think that's great. But somewhere in there, something is wrong. Someone wins a big no-limit tournament they should get more points than someone winning a smaller event. But it's not right when people who haven't won an event and have just four okay cashes are ahead of someone who has won two bracelets."
Not being near the top of the leaderboard was the reason Bach skipped the $10k Limit event.
"I might have a slight edge in the $10K limit, but not as much as some of the other tournaments. If Player of the Year looked to be obtainable, which I sort of think it should be for me, I would have played that event. I probably need another final table before I started playing events that I hadn't planned on playing."
Player of the Year isn't the only thing that is on Bach's mind.
I want to thank God, @WSOPTD and all the dealers and floor staff. Mabye this bracelet #3 and my years of poker puts Hall of Fame in reach?

— david bach (@gunslingerbach)
When asked about the tweet, Bach had this to say: "The Hall of Fame has always been an aspiration because as a poker player that's as high as it gets. I feel like I'm building a résumé over time. I've been doing this professionally for twenty years and have success in cash games, home games, and tournaments all around the world. I also think I'm a good guy for poker."
Hall of Fame nominating process is now open. With Phil Ivey, Chris Moneymaker, Mike Matusow, and Gus Hansen just a few of the big names being tossed around and eligible for nomination this year, there's some fierce competition. But grabbing gold twice in two weeks during the nominating process certainly won't hurt.
And of course, Bach's not done yet, he'll be back at work tomorrow.
"I will be expanding my schedule with a few extra $10ks that I was on the fence about, but mostly I'm going to stick to events that I really want to play, like the $50K HORSE. I'm most excited about that."
Finding a trustworthy room to play online poker can be a monumental burden. That's all the more true if you're just looking for a place to play poker for free. We've listed five of the best play-money poker sites to enjoy and help hone your skills.