Playtech Founder Teddy Sagi to Net £316 Million From Shares Sale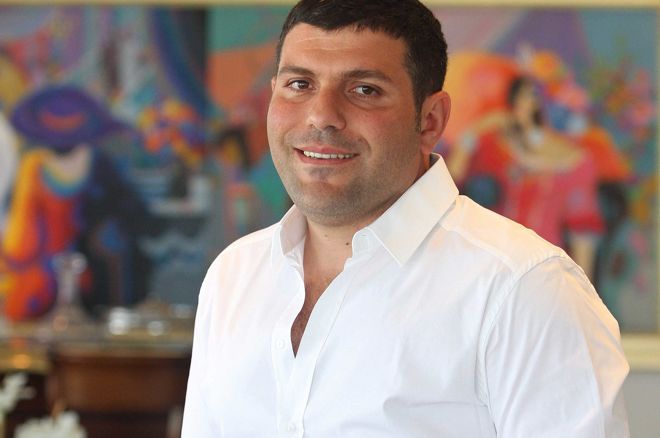 Teddy Sagi, the founder of technology company Playtech, looks set for a £316 million windfall after divesting approximately 10.1 percent of his holdings in the company.
Playtech, owner of the iPoker Network, issued a statement to the London Stock Exchange on June 27 details Sagi's personal investment vehicle Brickington Trading Limited was prepared to offload approximately 32 million shares in Playtech. Once executed, Sagi's holding in Playtech will be reduced from 17.8 percent to 7.7 percent.
Sagi founded Playtech in 1998 and has so far made more than $1.35 billion in cash from selling his shares. In March 2016, Sagi sold 4.1 percent of his shares to London hedge fund Boussard & Gavaudan for £113 million before later selling 12 percent of his holding for £330 million in November of the same year.
Although Sagi no longer plays an active role on the Playtech board, he does serve as an adviser to the company. As Sagi is still considered to be a major shareholder in Playtech, he is barred from selling any additional shares for 180 days.
Shares in Playtech were trading at 993.50 pence per share at close of business on June 26 after peaking to an all-time high of 1,016.00 pence per share on June 23. After the announcement of Sagi's divestment, shares in Playtech fell to 962.50 pence per share before recovering slightly to 965.00 pence per share on June 28.
Sagi, an Israeli entrepreneur, is reported to be diversifying his vast portfolio in property and new investments. Playtech is also keen to diversify its own portfolio and has, over the past three years, acquired Arisocrat Lotteries, launched a sports betting app for the Apple Watch, purchased 90 percent of Best Gaming Technology, bought ECM Systems (a bingo-related business) and attempted to acquire Contract-For-Difference trading businesses Plus500 and Ava Trade although the British Financial Conduct Authority pulled the plug of those two deals.
Everybody needs an account at one of these online poker rooms! They're the biggest, the best, and we get you the best poker bonuses. Check out our online poker section for details on all the online poker rooms around.