The Global Poker Online World Challenge a Great Success Thus Far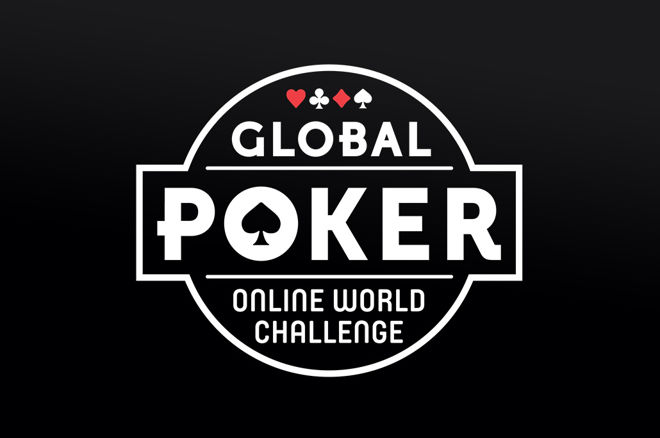 A few months ago, Global Poker launched in the United States with a huge bang. The online poker room is attractive to both recreational and more serious players alike thanks to providing a unique combination of virtual social currency gaming with real cash prizes via its proprietary sweepstakes business model.
On May 31, the action at Global Poker became more exciting than ever before thanks to the site introducing the Global Poker Online World Challenge. Unlike other online festivals, this one lasts for eight weeks and provides a huge schedule each day with 18 tournaments on weekdays and 32 events on weekends.
The festival guarantees a huge $1,000,000 $weeps Cash in guarantees and freerolls. The freerolls are easy to unlock with prize pools up to $500 $weeps Cash. Other tournaments boast a much bigger guarantee including the OWC $7,500 Guaranteed Sunday Gold Coin Challenge that takes place every Sunday at 2:30 p.m. ET.
Thus far the festival has been a big success. During the first five days alone, more than $125,000 $weeps Cash has been awarded to players. This amount includes a huge benefit to players that have cashed thanks to the six percent overlay the tournaments have experienced.
Learn About One Player That Has Won Big
The biggest winner so far was "iLLusivE" who won the first OWC $7,500 Guaranteed Sunday Gold Coin Challenge for $2,081.25 $weeps Cash. He also benefited the most from the overlay in the series thus far thanks to the entry fees from the 199 players to enter the $33 $weeps Cash tournament falling more than $1,500 $weeps Cash short of the posted guarantee.
This isn't the only success "iLLUsivE" has had at Global Poker. A month ago on May 8, he won a much bigger $34,281 $weeps Cash pot in an action-packed $10/$20 pot-limit Omaha game.
While the wins certainly have helped "iLLusivE's" love of Global Poker, to him it is about being able to play online poker again in the United States along with great offerings and software.
"I am really enjoying playing on Global Poker, the interface is top notch and the structure of the tournaments is perfect," said iLLusivE. "I used to play on all the major sites before Black Friday. It is great to have Global Poker so that I can once again play online poker from home."
The online poker player has faith in the site thanks to the quick payout process and PayPal being among the banking options.
"Having your account linked to PayPal is great as you know your money is safe and secure, said iLLusivE. "This is invaluable as a high-stakes player. I have found the cash out process to be very simple and smooth."
Experience it for yourself here!
Sponsor generated content by Global Poker