Johnny Chan Chases Another Main Event Bracelet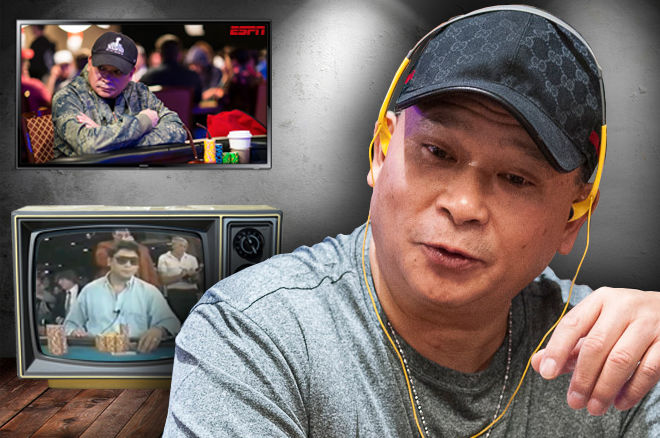 To say that Johnny Chan is an iconic poker player is an understatement. Chan, World Champion in back-to-back years in 1987 and 1988, is perhaps the most well-known player in poker. He also bridges the historical gap between the sepia-toned coverage of pre-Moneymaker World Series Main Events with the new post-Rounders world, not least because he appeared in the 1998 movie.
With the $50,000 Poker Players Championship well into Day 2, the man known as the Orient Express and The Master is above average in chips against the best in the business. He's in no mood to slow down.
"If I could achieve one more thing in poker, I'd like to win another Main Event."
"It's very exciting. You play against the best players in the world, not only in one game but in all forms of poker. Stud, 8 or better, Omaha, Hold'em, it's an exciting tournament and the greatest players in the world are in it right now."
The Orient Express is currently building up a head of steam, and much of that comfort within each format of poker is down to experience. Many players, even some of the most successful ones still involved in trying to win one of the most prestigious tournaments available each year at the Rio, don't have Chan's inside out know-how of the variants.
"I've been playing mixed games since the late eighties. We started with just two games, Hold'em and Stud and they were first legalized in California as the games of the future. A few years later there came Omaha, Triple Draw, Badugi and Badacey, but there are now so many new formats of poker coming, I don't know what game will be new tomorrow."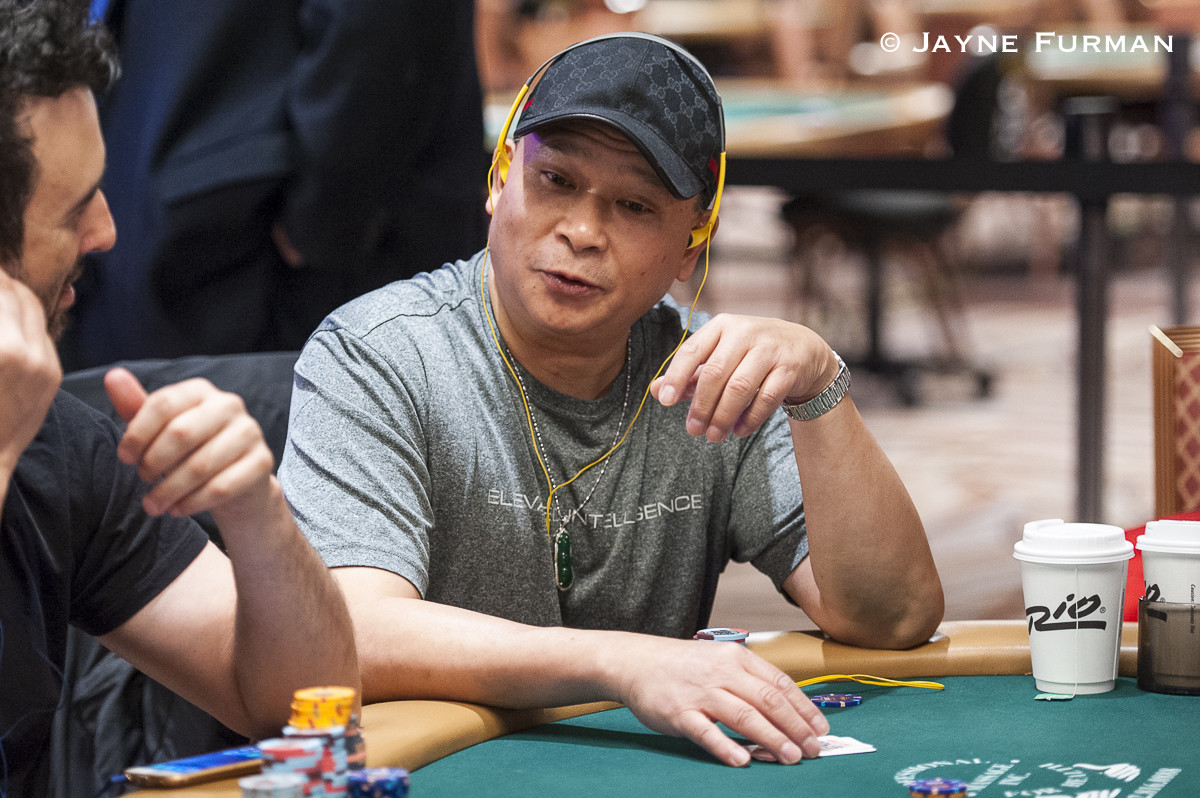 Chan was one of the biggest stacks on Day 1 and has carried that momentum into the second day. He's also the biggest draw on the rail. While players such as Daniel Negreanu and Phil Hellmuth command attention and deserve respect, Chan has something else. There is a reverence that goes beyond poker and so much of his appeal is his enduring charm. There might not be a more popular Main Event champion. It's 30 years since the 1987 Main Event where Chan defeated Frank Henderson to win $625,000, more than double the second place prize.
"It was very exciting. I would never have dreamed back then that I'd win the major [tournament]. I was very happy to get my picture on the wall like all the World Champions before me."
In 1988, it got even better, in a victory Chan credits as his most memorable. He triumphed in the Main Event again for what was a stunning back-to-back win against Erik Seidel. After flopping a queen-high straight, Chan trapped Seidel with his famous 'look to the sky' and the rest was history.
In the 1998 film Rounders, Chan's magical moment at the World Series served as the inspiration for the movie's protagonist Mike McDermott, played by Matt Damon. Chan remembers the filming with great affection.
"It's a huge film and was great for poker. It was a privilege to meet Matt Damon and Ed Norton."
"It's a huge film and was great for poker. It was a privilege to meet Matt Damon and Ed Norton. People say that's the greatest poker movie ever made, and that's what made poker what it is today. Everybody watched that movie and wanted to be like Johnny Chan or Matt Damon!"
It's a movie that Damon himself remembers as one of his favorite experiences off-set and that feeling is shared by the man he memorably bluffs in a defining scene in the movie. Damon's character McDermott tells Joey Knish how he got the better of Johnny Chan at a cash table. When it came to walking the actors through the game, Chan told us that they were attentive to his tips.
"They were beautiful human beings and very nice [to be around]. They were quick learners. I taught them a few hands of Hold'em and they picked it right up. They were very friendly and first class people."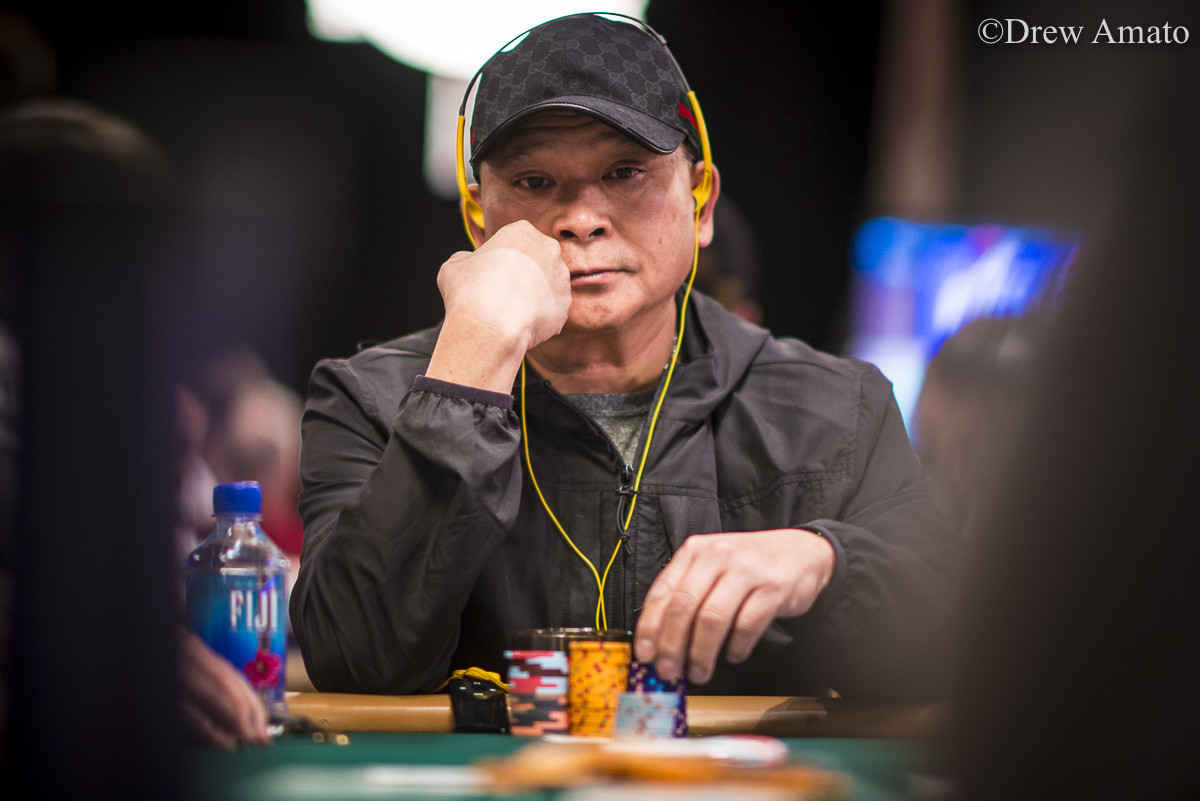 Chan may have won back-to-back World Series Main Events in 1988, but he had the chance to make it three in a row against a player he shares the field with today. Phil Hellmuth, then the youngest winner of the Main Event at 24 years old, got the better of Chan and beat The Master heads-up to prevent what would surely remain as an unbeatable record of three Main Event wins in a row. Chan has never forgotten the defeat and has regrets from that final confrontation 28 years ago.
"Back in 1989, if I knew what poker was going to be like today, I would have played a little harder. I would have been a little tougher. It didn't mean anything special to me in 1989, it was just another day at the office. I didn't play my A-Game and I got punished for it. I finished second, but if I had that opportunity again, I'd bring my A-Game."
"It didn't mean anything special to me in 1989, it was just another day at the office.
I didn't play my A-Game and I got punished for it."
Chan may well get the chance for personal revenge if he and Hellmuth continue to negotiate the Poker Players Championship field. But whatever happens, Chan is clearly still delighted to be playing the game he loves.
"I travel all around the world and have met all kinds of people. I have the opportunity to enjoy my life and I'm nearly 60 years old now. I'm kinda retired! But if I could achieve one more thing in poker, I'd like to win another Main Event."
Whatever variant of poker he sits down to play, Johnny Chan guarantees fans on the rail, memories in the hearts of everyone watching him play and a popularity which will outlive even The Master. Whenever Johnny Chan stops playing, the game he helped to grow will keep growing.
---
At the time of this interview, Johnny Chan was playing the $50,000 Poker Players Championship. Unfortunately, he busted on Day 2. Follow the progress of this tournament, right here on PokerNews.com.
---
---
Finding a trustworthy room to play online poker can be a monumental burden. That's all the more true if you're just looking for a place to play poker for free. We've listed five of the best play-money poker sites to enjoy and help hone your skills.