Looking for WSOP Lammers: Poker Sit & Go Secret Revealed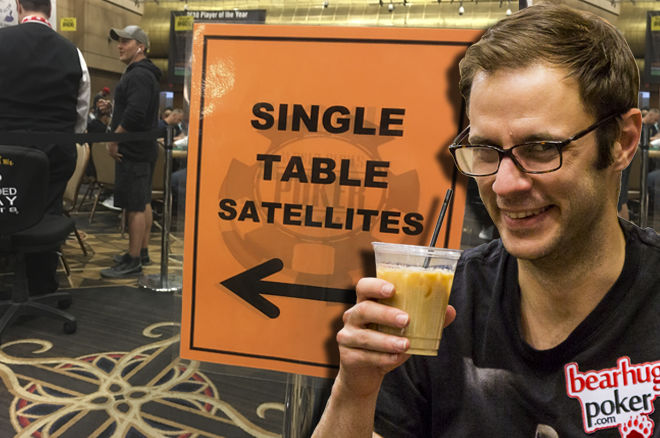 Every player seems to have a different method of taking on the mammoth poker festival that is the World Series of Poker. Building a bankroll for the tournament schedule that gets bigger every year is an all-year-round project for many players. British player and Bearhug Poker Pro Jamie Burland adds to his chances by playing in the lucrative Sit 'n' Go satellites. Rewarding only the eventual victor in a 10-man winner-take-all format, the satellites pay players in the famous $500 'lammers' that can be converted into tournament buy-ins here at the World Series. Burland is one of many players supplementing their outlay by triumphing in the format and he took time out from his one-table strategizing to let us in on the best way to take them down.
"I'd be surprised if on an average ten-handed table, there were three other good players."
"For any players out here, the Sit n Go 'Pit', as it is affectionately known, is Vegas' best-kept secret. My old mentor Neil Channing absolutely swore by these games and he was right. It's this little corner of the Rio Pavillion and its full of guys who will sit and play them all summer. They're single table satellites where buy-ins are $125, $175, $275, $525 and $1,030. They're winner-take-all 10-seat satellites and you're looking for 'lammers', these $500 big, chunky chips that you can't exchange for cash but can use to buy-in for tournaments. Even if you're left with a bunch by the end of the trip, you're going to be able to sell them in the Main Event queue."
The tactics of playing satellites as a Sit 'n' Go into a bracelet event when your full intention isn't to play the event but cash in those chips may not seem like the purpose for which the tournaments were intended, but unlike many poker festivals, the Rio has a stellar reputation in making sections of the WSOP schedule all about the players. The Sit 'n' Go satellites are one example.
"There aren't that many good players that play them and if there are, they're probably playing the $525 or $1,030 games. So anything below the $525 is value. For those of us with a more modest bankroll, you can get some great volume in at the $175 and $275 level against some really terrible opponents. I'd be surprised if on an average ten-handed table, there were three other good players. There are six punters and you'll get a couple of bust-outs in the first orbit."
The idea of eliminating a couple of players from the reckoning already would appeal to most players. While most of us know the basic strategy of a Sit 'n' Go, there are a number of crucial edges the canny player can try and take against his or her nine opponents. One of them is in side-bets between players for who might last longer. These have formed a fun diversion for the action at points in satellites and as Burland explains, are crucial to maximizing that edge.
"I got off the plane and sat in a $175 satellite feeling a little zoned. I won it outright plus the side bets. I was up $1,600 off the bat, a great start to the WSOP. Of the next three I played, I won one and chopped one. I've recently been on a salty run with zero wins from eight, but I'm still at the very least a little ahead. There are very few things in life that are free, especially in Las Vegas. The Rio won't facilitate it, but they don't mind players having a heads-up side bet against each other for $100 or a last-longer around the table for $20 or $50 dollars each. One player will be the book, take the details, and the money and if they are eliminated, they'll pass the list on. It's rake-free gambling. In a $175 with $15 dollars, which is 8%, if you book another or $100-200 inside bets, you can drive your rake percentage down to 4% or so. The $275 is still $15, and again up and up, the $525 is 5% rake and at $1,030 it's only 3%. The games are over pretty quickly, as well. After five games, I would say the energy levels dip, but it's maybe 75 minutes a game."
The side action being so huge reduces variance and players do chop quite often when heads-up. But by taking part in a last longer and heads-up side bets, the wilder swings in fortune when heads-up or three-handed can be cut down.
"In terms of the last longers, always try to get heads-up with a player on your right. You get position on him the whole game, you get to see him act first, you see whether he's going to move his or her chips in. If he gets short, you can negotiate around that it can be an easy pick-up to get a $100 win and play out the rest of the game. You can decline a deal at one stage and agree at another. There was a situation last year where I didn't want to take a chop and then got heads-up against my opponent. We got all the chips in and I had queens to his ace-king. Edge goes out the window there, so I asked the dealer to freeze before the flop, and suggested we chop there and then, which he accepted."
"it builds a little final table experience too."
It's not only the massive value, fun side bets and last longers that make the Sit 'n' Go satellites so popular. Playing what could very well put you in the frame of mind for a final table could be the best pre-bracelet event experience money can buy.
"Taking part in a story of ten players playing down to one and getting used to that feeling, it builds a little final table experience too. In the $525s and $1,030, you might get a Chris Brammer, Dominik Nitsche or Melanie Weisner, players who just don't make mistakes. But they're not registering the $275s. That's where value begins."
Burland is by no means the only player taking advantage of one of the best ways to reduce variance in bracelet event buy-ins while playing poker that is in the spirit of Las Vegas in the truest sense of the phrase. The Main Event winner could well crawl out of the pit to rise highest of all in less than a fortnight. One thing is for sure in the Rio; if there's value, there's a seat open right now.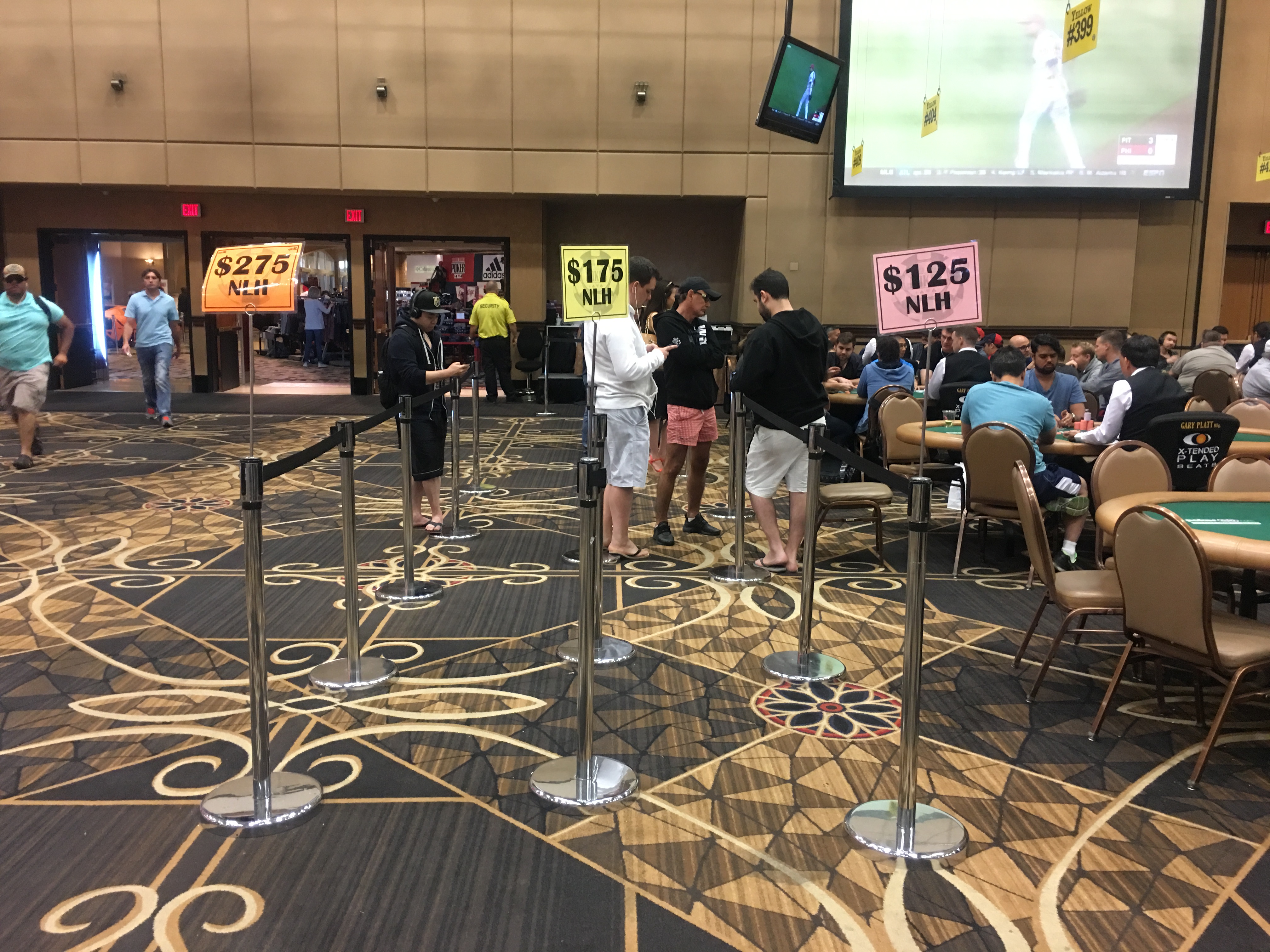 Be sure to complete your PokerNews experience by checking out an overview of our mobile and tablet apps here. Stay on top of the poker world from your phone with our mobile iOS and Android app, or fire up our iPad app on your tablet. You can also update your own chip counts from poker tournaments around the world with MyStack on both Android and iOS.