Kenny Hallaert Hopes for the Perfect Ten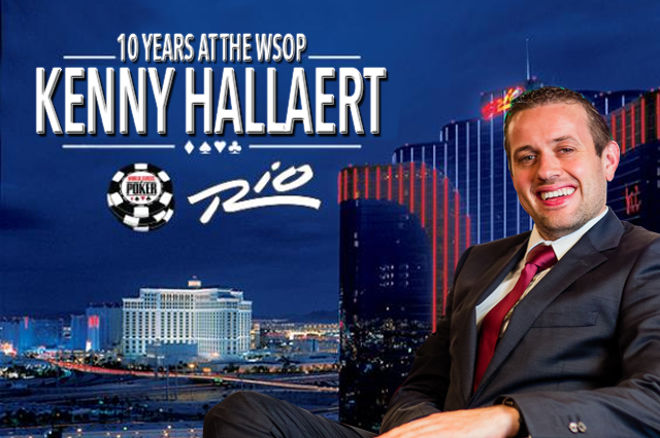 At last year's WSOP Main Event final table, some of the smart money was not on the chip leader or Cliff Josephy, but a mild-mannered Belgian whose rise has been steady rather than stratospheric. Kenny Hallaert is no longer a player on the rise but one at the peak of his game. He's cashed nine times this World Series already and of course, has the Main Event to come. As we discovered, his journey in the biggest tournament in poker began ten years earlier. Could he celebrate his anniversary with the only step he has left to take?
"I'm looking forward to the Main Event so much, especially after last year. I've cashed in nine events so far this summer, twice at the Venetian and seven times at the WSOP, including a 3rd place in a $5,000 6-Max and 17th place in the Millionaire Maker. The $5k 6-Max is a lot tougher if you compare it to a regular $1,500. There were some really good cash game players who played that event as well. To get third was nice, but I want to win a bracelet. It's something I'm missing and a long-held dream."
The biggest difference from this year's Main Event is, of course, the lack of a dramatic three-month wait to find out the winner. The 'November Nine' concept is no more, and Hallaert identifies the changes the switch back to a July play-out will provide.
"I contacted Fedor Holz and we set up an intensive coaching plan which I now see the benefit of."
"Last year, I wouldn't have minded if we'd kept playing. At the time, you're in the flow, so all nine players want to carry on playing. Everyone has confidence at that point. I used the time optimally [between July and November] to prepare as well as possible. I contacted Fedor Holz and we set up an intensive coaching plan which I now see the benefit of. That's something players won't be able to do this year. They'll have two days, which isn't long enough to change your game or learn new strategy compared to having three months. A lot of my results now, such as winning a SCOOP, are coming from the coaching that I had for the Main Event. I learned so many new things that I now put into practice. It was the best thing that could have happened to me."
The dynamic between last year's November Nine players was completely different to the way they clashed in the previous July. Hallaert predicts some big changes in what fans might expect to see this time around.
"This year, it might be a little better for the game itself. People will come in less prepared. There might be more personal history between the players from the days leading up to the final table, which we really didn't have in 2016. People came in with a plan, there was no dynamic from July. It was a Sit 'n' Go with no previous history, so we might see some more crazy plays this year. The Phillip Hilm blow-up in 2007 when he came in as the chip leader and ended up finishing ninth, is something we haven't seen in the November Nine era. The atmosphere will be different too in the Brasilia. The Penn & Teller Theater in November meant players had time to bring in friends and family. In two days, you can't really organize that, people need to take time off work. That's something I dislike about the new format but for the game itself, it might be better. We might see more crazy hands being played."
"We might see more crazy hands being played."
While Hallaert's performance and result in 2016 were achievements to be looked back on with real pride (he finished sixth for $1.46 million, a career-high score), just making the final nine was reason enough to celebrate.
"The biggest moment for me was making the final table. It was a dream that came true and one that I never thought I'd realize. You start with 6,737 players and your goal is to win it or make the final table. But the size of the field means you don't think it will actually happen. There are nine chairs at the final table that need to be filled, however, so you might as well be one of them. You just need to run good for seven days and you're there! I always loved the World Series and still do. I got to know poker in 2004 and one of the first things I looked for were the heroes of the game. We look up to Ronaldo or Messi in soccer and I looked up the players who won in the World Series here in the Rio."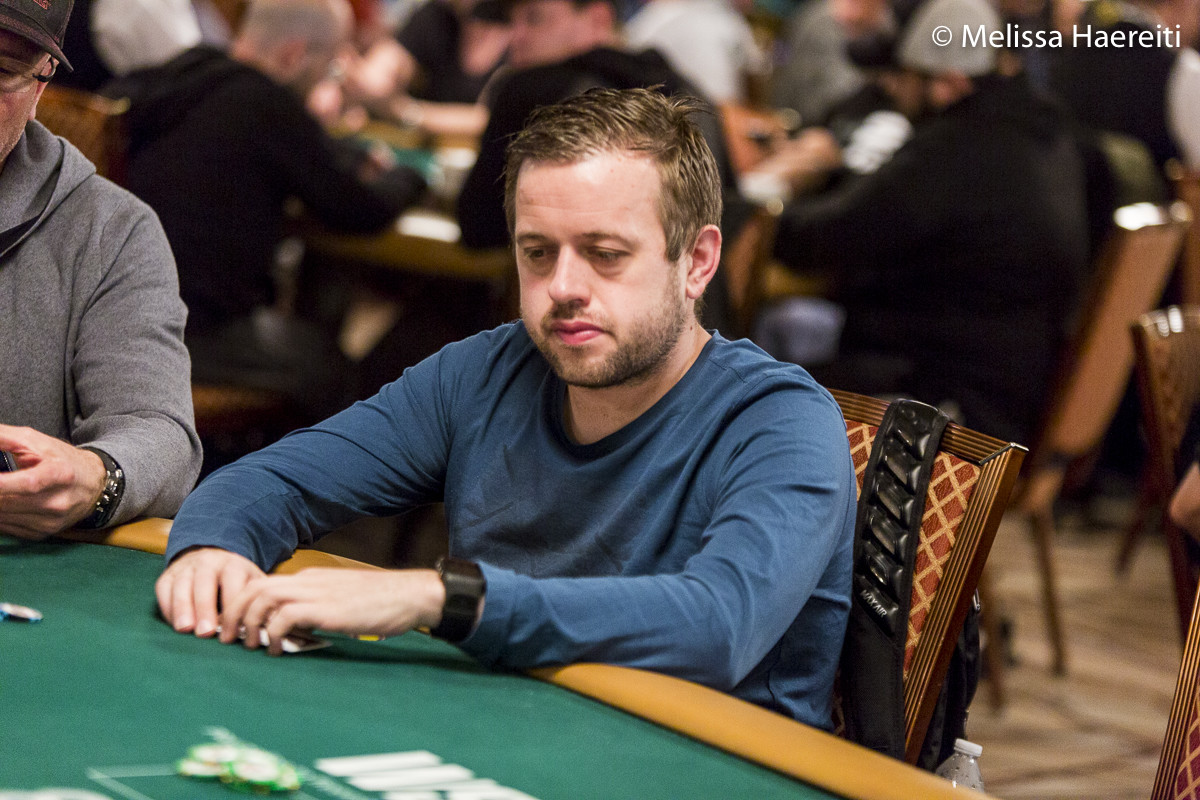 Hallaert made it back here for his tenth consecutive WSOP. As he describes, playing the Main Event has its own excitement. The emotional swing of entering and busting is the most brutal one of the year to cope with for thousands of players of all levels
"As a poker player, the most beautiful day of the year is the day you start your Day 1. It's usually followed by the saddest day of the year when you bust the Main Event!"
"As a poker player, the most beautiful day of the year is the day you start your Day 1. It's usually followed by the saddest day of the year when you bust the Main Event!
"In 2008, I won a satellite and got a package to the Main Event for the first time. I played that and a couple of side events. I didn't cash, but it was a dream come true just to be there. The dream for me was just to play and I wasn't thinking beyond that. In 2009, it was a decent year online for me, so I played the Main Event again. My next goal was to cash in an event at the World Series, which I did that year. From that point in, I never missed the World Series and this year will be my 10th Main Event. Each year, I set goals. I cashed the Main Event for the first time in 2012. I wanted to reach a final table next and in 2015 I final tabled the Colossus, the biggest live tournament ever in terms of entrants. Then I wanted to win a bracelet or final table the Main. I was break even just after I bought into the Main Event last year so I was freerolling."
This year's preparation has seen Hallaert winning consistently and showing just how consistent a performer he now is.
"Some of the build-up has been good and I credit the extra knowledge I got from the coaching in 2016. In 2015, I finished 123rd. I had a good run, getting eliminated on Day 5. I was quite disappointed because I thought it might be the only opportunity in my life to make a run at this. I was already down to 2% of the field, so close and yet so far away. If I end up deep again, the experience from previous years will be an advantage I have over other players, but with 6,000-7,000 entrants, it will be hard. You have to run well in various spots to make it that far. I'm just going to play the event I always do, one hand at a time."
Despite a consistent climb up the global leaderboards and money lists of poker, Hallaert is a modest player when asked about his own level. The Belgian is under no illusions about how hard it is to maintain his current place in poker hierarchy.
"A major title is what motivates me to improve and keep playing a lot of events."
"I'm not the best poker player in the world and never will be. There are a lot of players who are better than me and I have to put a lot of work into my game. But I'm someone who has a lot of dedication and I'm always realistic. I have good bankroll management and a lot of patience. Those are a lot of things that help me stay around I've seen many players in the game who are better than me but don't have those other capacities. When I started playing professionally in 2008, I would have been happy to do it for four years and travel the world winning some money. Nine years later, I'm still here. My game has improved a lot in the last year, but you have to improve every year because the game gets tougher. You have to improve to keep playing at the same level. My next goal is to win a major event. A major title is what motivates me to improve and keep playing a lot of events."
If Hallaert has a blot on his poker playbook, it's that missing title. Could the enigmatic Belgian's tenth result of this year's World Series be in his tenth Main Event? Hallaert and his many fans are certainly hoping so.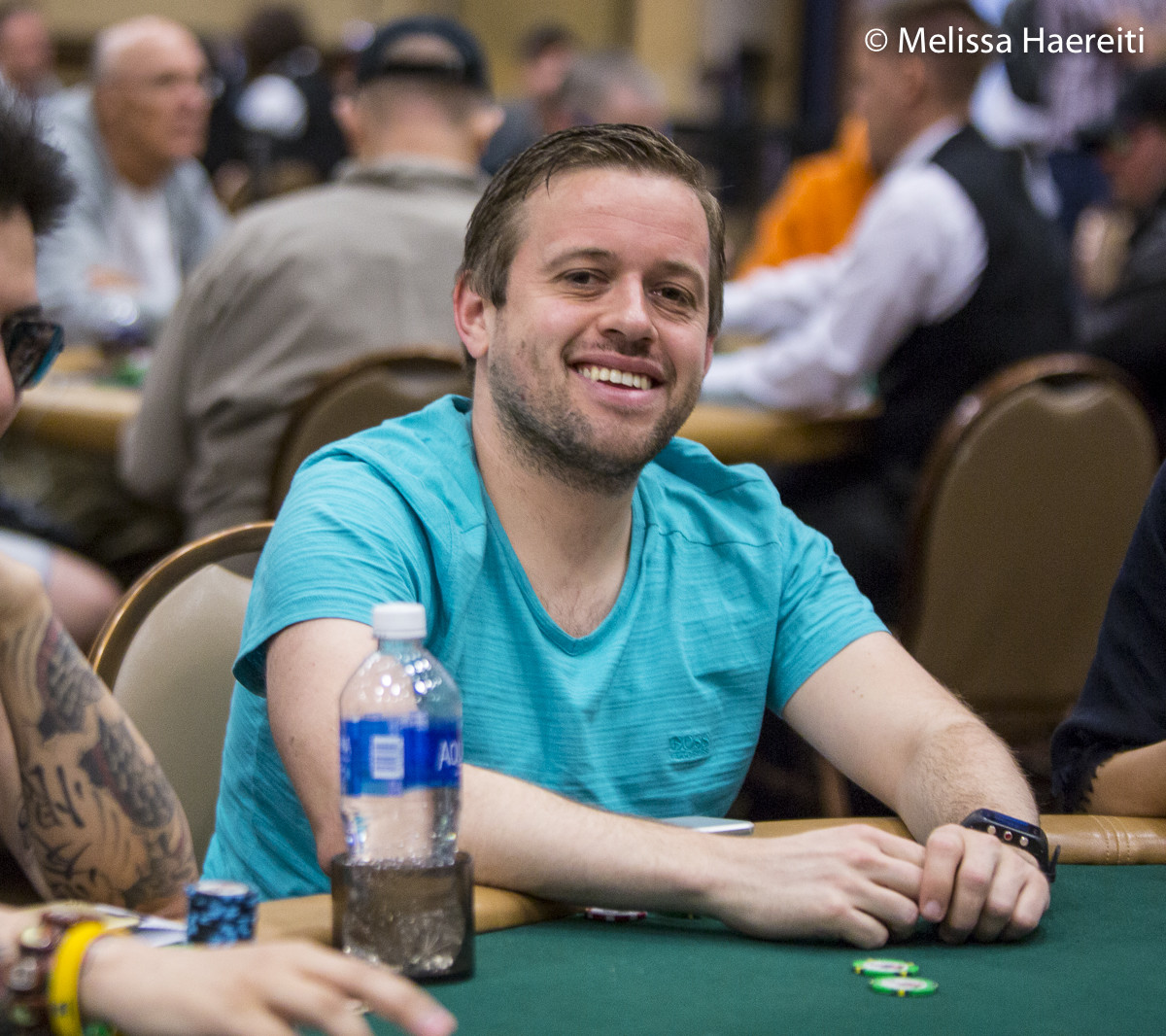 Photos by Melissa Haereiti of PokerPhotoArchive.com, index photo by Tambet Kask, Unibet
Everybody needs an account at one of these online poker rooms! They're the biggest, the best, and we get you the best poker bonuses. Check out our online poker section for details on all the online poker rooms around.