What to Wear (And Not to Wear) at the WSOP Main Event Final Table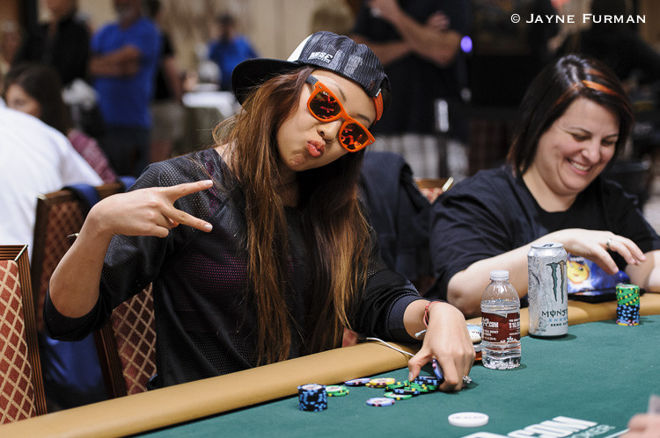 For poker fans on vacation to Las Vegas, the World Series of Poker Main Event is great for star-spotting. The casual spectator can often tell which men are the elite players simply by observing their costumes. Who's that over there in the Venice Beach vest-top? It's Doug Polk? What about that gentleman in the striped jumper? Sam Grafton at your service. Which player is that who only wears tie-dye? Charlie Carrel can still see you from under that fringe, you know.
The likelihood is that the final table will have a majority of male players. Frankly, they could do with some fashion tips of what to wear when the lights are on them during the final at the end of July. Who better to ask than three fashion-conscious female players in Oanh Bui, Kristen Bicknell and Kristy Arnett? You might assume that we've just found a reason to tell men how to dress themselves better. You would be correct in that assumption.
Round One: Cowboy Hats vs. Baseball Caps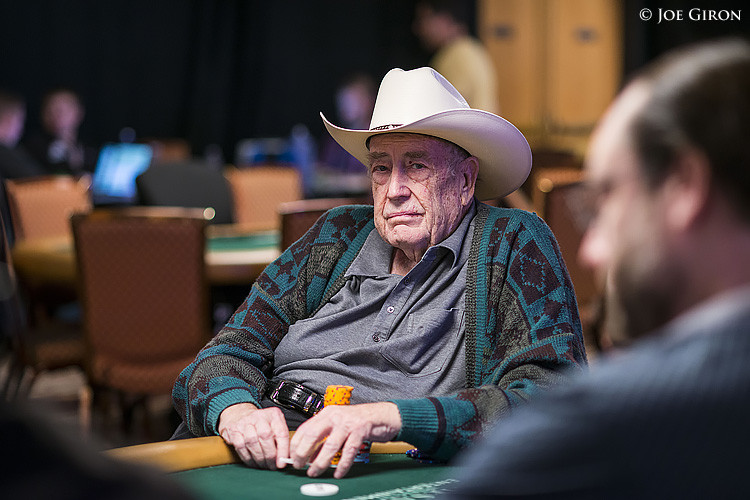 Almost all of the early winners of the World Series of Poker Main Event wore cowboy hats. In a nod to the 'Wild West' heyday of the game, players such as Texas Dolly himself, Doyle Brunson, famously shot down their opponents' chances in a Stetson or similar. Nowadays, the peaked baseball cap has become synonymous with the four-bet fold. But which prevails?
Oanh Bui: Baseball cap. In Europe a baseball cap is more fashionable. A cowboy hat looks like you're a cowboy … and older! Except if it's on a girl…it looks way better on a girl.
Kristen Bicknell: Baseball cap. I think the cowboy hat is a little ridiculous for a poker table. If you're from the South or you're cowboy it's cool. But I don't know if many guys can pull it off.
Kristy Arnett: Baseball cap! I wear them all the time and I think they're just a classic, go-to item. I think cowboy hats are OK playing Texas Hold'em. They're old school so they're OK for the Main Event.
Verdict: Caps. It's not even close. Lose the ten-gallon and fill up on swag points.
Round Two: Vests vs. Tees
The notion that men look good in vests is tough to research, with no actual physical evidence ever having existed outside men's own heads. But is the classic tee cutting edge enough to come out on top against a garment that screams 'three-bet me'?
Oanh Bui: Both are fine, it's pretty cold, so some people are still wearing tee-shirts, they're casual and trendy. But a vest is nicer, so I'd say similar.
Kristen Bicknell: The tee-shirt. I'm not a fan of vests, I'm not sure why. It doesn't do it for me.
Kristy Arnett: I like vests, they're hipster throwback.
Verdict: It's a tie. Wear a vest under a tee-shirt, especially if you're under the air conditioning at the Rio.
Round Three: Hoodies vs. Shirts and Jackets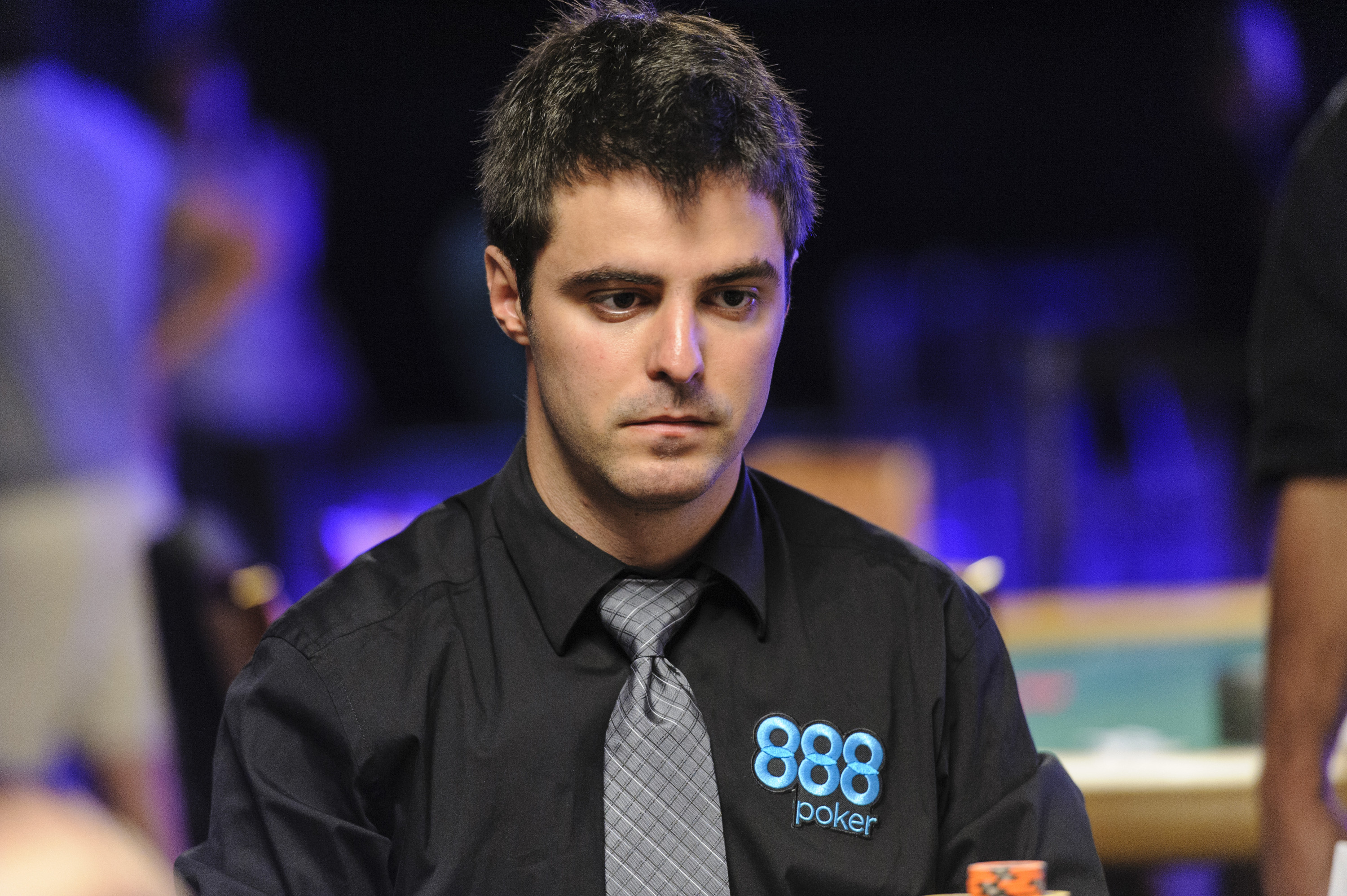 Everyone and their grandmother wears a hoodie these days, and gone are the days of a final table being crammed with gentlemen in suits, or even a shirt/jacket combo. Should we revert to the old days and 'suit up'? Or is comfort the winner every time?
Oanh Bui: I I would prefer a shirt and jacket, but when you're playing long hours here at the Rio, it's not very comfortable sitting in that the whole day. If you choose a nice hoodie, you can still look good. But don't wear one too over-sized.
Kristen Bicknell: I actually like a hoodie. It's more casual and comfortable. It looks better for me; I don't like when people are trying too hard.
Kristy Arnett: Suit and shirt, anything but a hoodie. I'm over it. My favorite people for how they dress in poker are Max Steinberg and Tony Dunst, because they always look sharp.
Verdict: The hoodies have it. But keep it trim - don't look too baggy while you bag up.
Round Four: Shorts vs. Pants
All men think they have great legs and this fact is only truly challenged when they're outrun them in public by their children/their better half/the neighbor's pet tortoise. It's at this point that many men realize that the days of them wearing shorts without shame are in the past. Are the halcyon days of bare legs all year round returning due to the poker rooms of the world, or should short shorts be consigned to fashion hell?
Oanh Bui: I'd say most guys should wear pants, because most guys are very hairy. If you're too hairy, wear pants.
Kristen Bicknell: I'll say pants. I don't want to see a guy's legs at the poker table.
Kristy Arnett: Pants are way better.
Verdict: Don't let your knees feel the breeze, guys, go long. Really long.
Round Five: Jeans vs. Hippie Pants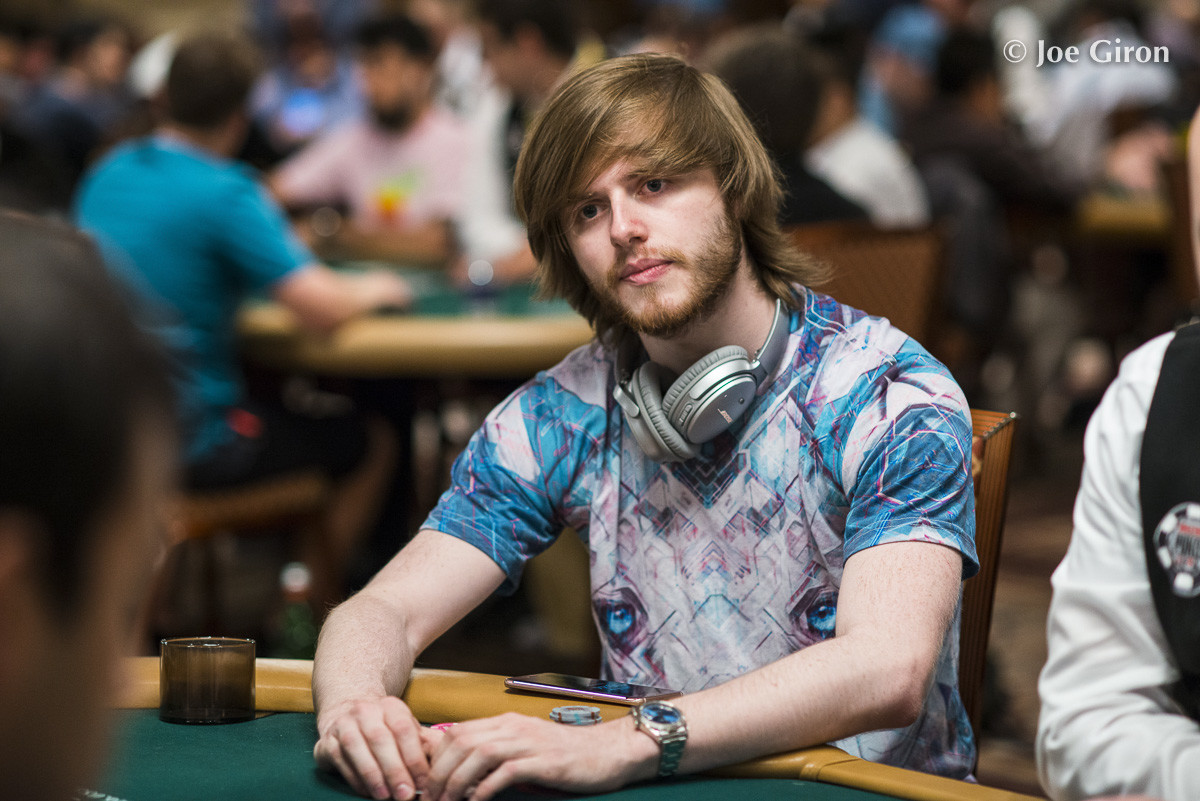 Jeans have a classic appeal to all poker players. They're solid, practical and you can't go wrong with the item of clothing that is a slave to pockets. Hippy pants, however, are new wave, like the all-new Diet Soda version of Baywatch or buying Ethereum. But should men be allowed to wear them?
Oanh Bui: I would it depends on their personality. Some people can easily wear hippie pants, but it's not for everyone. You've got to be a certain level to carry that off.
Kristen Bicknell: I like them on Charlie [Carrel], but they don't really work on anyone else.
Kristy Arnett: I think jeans are best, I haven't even seen Hippie Pants. (at this point we describe what they are. We're not sure Charlie Carrel would be proud of our attempt.) Yeah, jeans.
Verdict: Jeans are classic, and rule the day. Unless you're Charlie Carrel, in which case, you won't be listening to us about any of these suggestions anyway.
Round Six: Backpacks vs. Manbags
Backpacks used to scream 12-year-old who's missed the school bus and had to walk all the way home but is now completely over it. Manbags were fashionable for exactly 24 hours while Jack Bauer killed everybody in the world except President Palmer (never forget). But which bag has the capacity (and more importantly the look) to prove pivotal to a poker player's preparation?
Oanh Bui: If you have a very childish backpack, I'd say a manbag is better, but backpacks are trendy now. Even girls are wearing them. They're coming back.
Kristen Bicknell: Backpack! (snap-call) Again I don't like a guy who tries too hard! If a guy's too fashionable, maybe it makes me feel less fashionable.
Kristy Arnett: (long pause) Manbags, I'm into them, they look cooler.
Verdict: Everybody (Backpack's Back). All right!
Round Seven: Flip-Flops vs. Sneakers or Shoes
Unless your feet smell like a popular deodorant advert tells you they do (they don't), the idea of a poker player's feet after ten hours of being in a poker room should make you dream of gas masks. But are sneakers or shoes really cool enough to carry off the look of the modern poker God? Only women know the answer.
Oanh Bui: It depends on what you're wearing, obviously. If you're wearing nice pants or a suit, it's a very weird obviously, but if you're wearing shorts, it's OK. It's Vegas and very hot here, so it's fine.
Kristen Bicknell: That's a good question. I'm going to go with shoes because I don't want to see your feet. I don't want to see toes.
Kristy Arnett: Sneakers! Because toes are whatevs, right?
Verdict: Feet should be covered at all times in the poker room.
So there you have it, guys. Get yourselves a baseball cap, a vest, tee and hoody, some smart pants and sneakers. Throw a backpack over your shoulder and try not to get stopped by the fashion police.
Enjoy the final table in whatever you're wearing by keeping it locked to PokerNews.com.
Finding a trustworthy room to play online poker can be a monumental burden. That's all the more true if you're just looking for a place to play poker for free. We've listed five of the best play-money poker sites to enjoy and help hone your skills.