WSOP Main Event Boasts Biggest Day 1a Since 2013; Mortensen Leads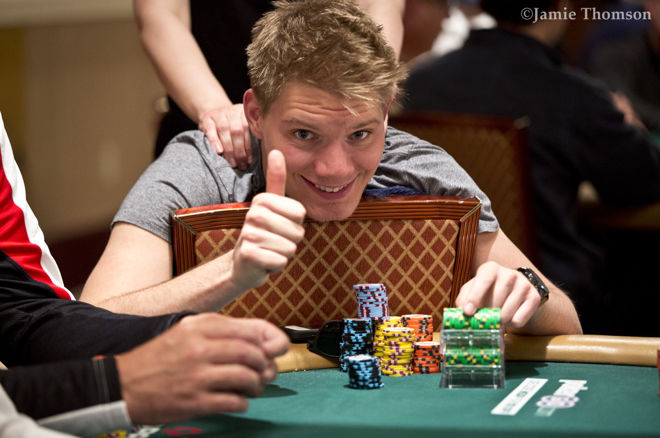 After a long summer featuring dozens of exciting events and millions of dollars in prize money awarded, the 2017 World Series of Poker Main Event is under way at long last.
Day 1a began Saturday at 11 a.m. with players dispersed throughout the Amazon Room and Brasilia Room in the Rio All-Suite Hotel & Casino. By the time registration closed at the end of the dinner break, 795 players had entered the field. That made it the biggest Day 1a since 2013, when 943 entered the first starting flight.
A trio of former Main Event champions had divergent paths throughout the day, with two of them surviving.
Defending champ Qui Nguyen sauntered in early in the day, clad in his trusty raccoon hat and sporting a wide smile. He said it was a totally different feel than 2016.
"It was very much different," he said. "Last year, I came here like just a guy. Not like nervous, but not comfortable, you know? This year, I come back and feel very comfortable."
Nguyen spent a good chunk of the early portion of the day on one of the featured tables, where he made some moves that were reminiscent of his fearless play at the WSOP final table last year.
"Last year, I came here like just a guy. Not like nervous, but not comfortable. This year, I come back and feel very comfortable."
Not all of them worked, such as when he tried a bet/three-bet line with six-five of diamonds against a player who flopped Broadway. He also got himself in a four-bet pot against the aces of Harald Sammer and had to fold post-flop. Ultimately, though, enough of them worked out to get him through to Day 2 with 96,700 chips.
"Actually, like, I have to slow down a bit because the players — they know how I play," he said of his strategy. "So, they try to call me with anything, you know? So, I had to slow down."
Martin Jacobson wowed poker fans everywhere in 2014 with his flawless demonstration of short-stack poker at the Main Event final table. However, Jacobson had a rough go of it on Day 1, finding himself short on chips early, even snapping a photo of his stack when it was barely over 2,000 to post to Twitter.
Grinding one of the shortest stacks in the Amazon Room for hours, he found himself all in and at risk for 7,050 during Level 5 (250/500/75), the last of the night. Jacobson had two outs with pocket nines against an opponent's aces, but it was a short sweat as he flopped quads to double up.
The Swede finished the day with 36,800.
The 2007 Main Event Champ, Jerry Yang, was not so fortunate. Yang got in a three-way all-in just a bit before play ended holding ace-queen against two players with pocket pairs, jacks and nines. Steven Warburton's jacks held up for a triple, and Yang got no help against the nines for the side pot.
Others joining Yang in having the most disappointing day of the year for tournament players included King's Casino owner Leon Tsoukernik, Matt Savage, Blake Bohn, Anthony Spinella, Sorel Mizzi, and Dan Shak.
On the other side of the spectrum, British player Sam Grafton finished among the leaders after a great start to the day that saw him win a huge pot early with a flush on the river against a set. Grafton parlayed that into plenty more pots, amassing 600 big blinds and nearly four starting stacks by dinner time.
"It's been a dream day," Grafton said after bagging. "Everything I tried has gone well for me. When I was bluffing with some outs, I made them on the river. Can't complain; I'm really happy with my stack."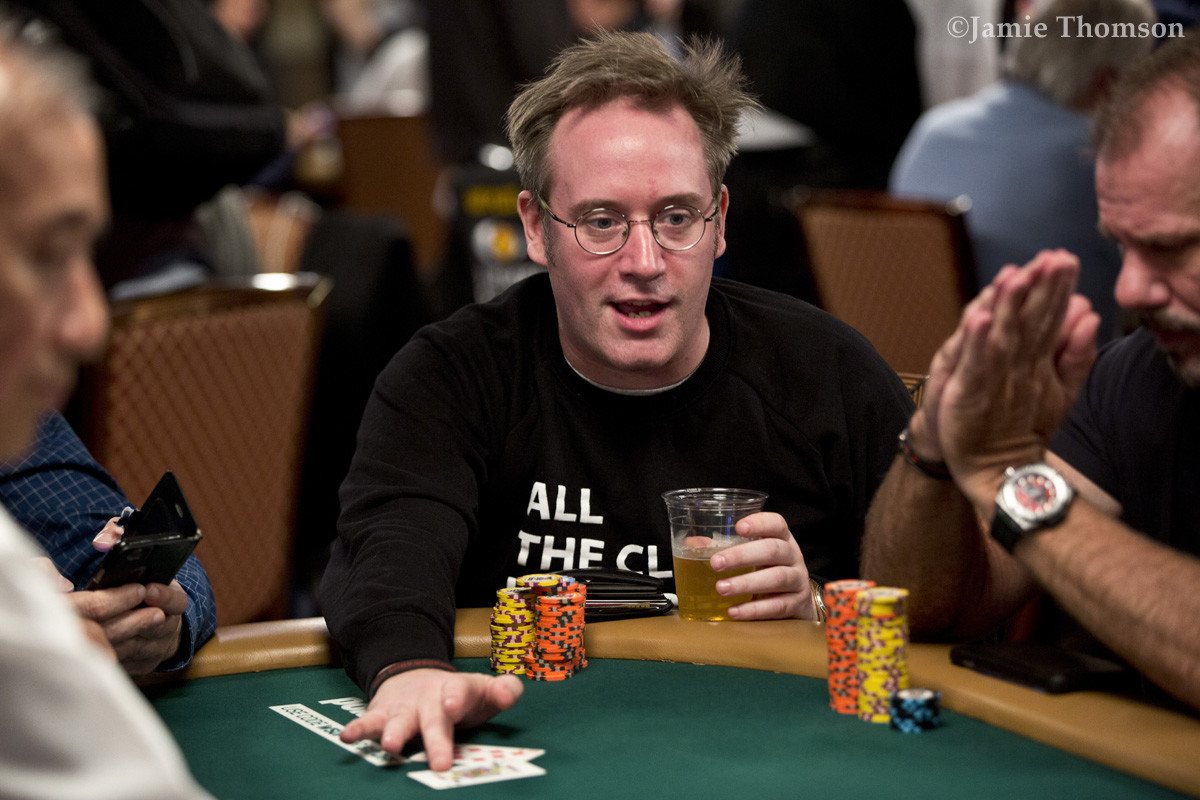 However, even Grafton's 240,000 chips can't compare to the 276,000 that Morten Mortensen put in the bag. The Danish player with nearly $1.1 million in live cashes had a big stack for at least the last three levels, and he finished as strong as possible by busting another player to end the night and rocket into the top spot.
Mortensen flopped a combo draw with eight-nine of hearts and turned a gutshot straight against a player holding kings. Mortensen's opponent shoved over his turn bet drawing dead, and the Dane snap-called the jam and dragged a pot worth over 100,000.
"I have two days off, so I will be going to party tomorrow night, and then I can chill until Day 2."
"I was fortunate enough to be dealt a lot of playable hands and I was able to win most of them," Mortensen said after play concluded. "Other than the last hand of the night, most of the pots I played weren't very big.
"I have two days off, so I will be going to party tomorrow night, and then I can chill until Day 2. I only have five times the starting stack, and there should be around 7,000 runners, so there is still a long way to go."
The 576 players who made it through the day will convene for Day 2a on Tuesday at 11 a.m.
Grafton said he's really looking forward to a relaxing few days with the peace of mind of having piles in the bag while others fight to get to where he's sitting.
"It's going to be a really nice three days for me now by the pool, knowing this stack is in the bag," he said. "I can watch my friends try and fail, knowing that the equity of my stack is just rising as they tumble out of the tournament. So that's going to be a very nice feeling."
The next step for the WSOP Main Event is Day 1b, which begins Sunday at 11 a.m. Streaming coverage will be available on ESPN2 from 11 a.m. to 3 p.m., and live coverage will be here on PokerNews throughout the duration of the day.
Finding a trustworthy room to play online poker can be a monumental burden. That's all the more true if you're just looking for a place to play poker for free. We've listed five of the best play-money poker sites to enjoy and help hone your skills.