Australia Loses Fight for Legal Online Poker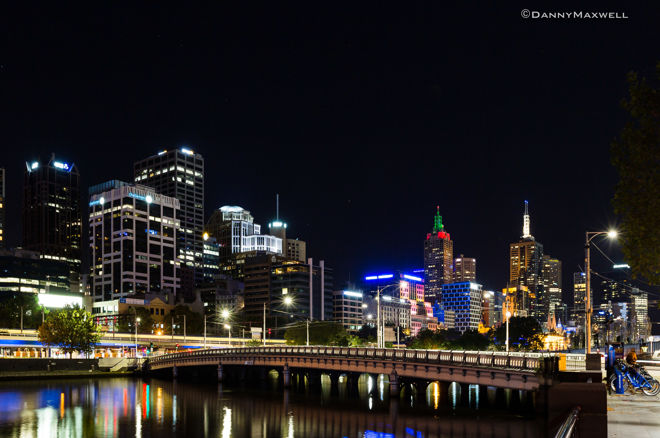 It appears the last-ditch effort of Australians to fight for legal online poker has fallen short.
The Australian Senate passed the Interactive Gambling Amendment Bill 2016 on Wednesday, effectively fencing the country in from regulated operators of online poker. The bill was initially meant to close off loopholes that allowed in play sports betting but also has the side effect of making it impossible for regulated online poker to be offered.
The passage comes on the heels of a final push from online poker players and advocates, led by the Australian Online Poker Alliance and Australian Sen. David Leyonhjelm.
After the bill's initial movement late in 2016, things looked grim for online poker Down Under. However, the AOPA formed in response to the bill and Leyonhjelm took up the cause, initiating an inquiry to highlight what he and others saw as a foolish and hypocritical law.
Poker players responded and the group presented their case before at an Aug. 1 hearing. Joseph Del Duca of the AOPA said the support was all he could have hoped for.
"The Australian poker community should be very proud of how they have held themselves through the campaign," he said. "We have rallied together as a strong community. The inquiry has received so many submissions from people who want to save our game that they haven't been able to keep up with the work load."
The band also recruited a pair of expert witnesses who pushed the idea of regulation rather than prohibition. Dr. Sally Gainsbury, a university professor, pointed out that black market sides exist that will swoop into the vacuum in the market and cater to Australians.
"A lot of people will continue to play, and they will be forced to use sites that potentially have fewer consumer protection mechanisms and be exposed to risks related to developing gambling problems, as well as potentially being cheated or losing their funds," she said.
Longtime Australian online poker player Oliver Gill, a key voice in the AOPA, also called into the meeting to voice his support for a regulated market.
"Prohibition has been tried in other countries with disastrous results, including the creation of black markets, with millions of dollars being stolen from players by illegal online poker operators like Lock Poker with no recourse for players who have been cheated or stolen from," he said. "I do not believe it's in any party's best interest to subject Australian online poker players to the reality of black markets, if the online poker industry is banned in Australia."
In opposition, representatives of the Salvation Army voiced concerns about expansion of gambling in Australia. They argued the ease of access to online poker via credit cards and PayPal as "the preferred method" of gambling made it a haven for problem gamblers.
A number of highly placed government workers also took the stand. In their interview, they admitted that online poker was a different beast from other forms of internet gambling.
"That would still be the department's view, that if any of the games under the IGA were allowed it probably would be online poker," said Andrew Verdon, assistant director of online gambling in the Department of Communications and the Arts.
"We do acknowledge that online poker is a mix of skill and chance. There is a lot of skill involved, but there is still that chance element. But it would not be in the same area as roulette and slot machines, which is pure chance."
However, the efforts of the pro-poker community appear to have done nothing to slow the guillotine from dropping. It took a merely a little over a week for the Australian Senate to come to a decision, and the decision means regulated online poker is likely finished in Australia. That means the 130,000 or so who play online Down Under face the undesirable choice between hanging up their mouse and keyboard or hopping into the murky waters that are home to black market operators.
While things are looking more grim than ever before for Australian poker players, Del Duca urged players and supporter to keep up the fight.
"Whilst it was unfortunate that the government did not wait for the Senate Inquiry findings to come through, we urge Australian poker players to not give up hope," he said. "Our game is not dead and we will continue to campaign for safe, legal online poker when the Senate Inquiry is handed down.
"Our call for a safe, regulated online poker market in Australia is still the only option that provides freedom for players, revenue for the government and protection for those in need."