Usain Bolt Teams With PokerStars for Special Zoom Poker Promotion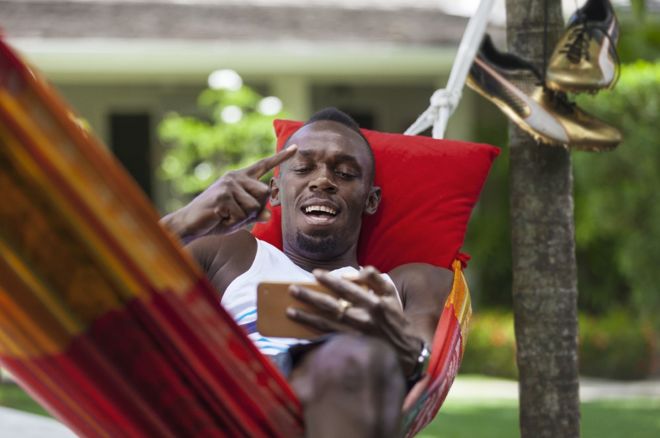 PokerStars has been looking to expand the use of athlete and celebrity endorsers, and there's no more natural fit than teaming up with world champion sprinter Usain Bolt to promote the turbo-paced Zoom Poker offering.
On Monday, the world's largest online poker site announced the opening of the first celebrity-branded tables in company history, the Zoom Usain Bolt Edition. The special tables are simply standard Zoom tables that will be linked to a series of promotional rewards running from now up until Sept. 24, with players able to win up to $15,000.
"I'm very excited to bring my special edition of Zoom to my fans and poker players around the globe," said the eight-time Olympic gold winner in the PokerStars press release. "It is a non-stop poker game which is fun and competitive. I hope everyone enjoys it."
Zoom Poker is PokerStars' take on fast-fold poker, with players having the ability to instantly fold their hands at any time in order to move on to another hand at another randomly generated table with other Zoom players.
Bolt just finished up his farewell race with a bronze medal at the World Championships, saying he wanted to spend more time enjoying life and being around his family. It appears PokerStars has convinced the sprinting legend to spend at least some of that time working to promote the poker industry.
Try the Zoom Usain Bolt Edition today!
The special Usain Bolt Edition tables will offer players the chance to complete daily and weekend "Road to Glory" challenges at the Zoom tables each weekend through Sept. 24. Players can win up to $5,000 in the weekend challenges if the odds fall their way, but those rewards can be tripled by hitting each of the weekday challenges leading up to the weekend challenge.
Tournament players aren't going to be left in the cold either. Through Oct. 16, PokerStars will run $1,500 Zoom freerolls three times per day, with tickets given away as both new deposit and reload bonuses. Check out PokerStars.com for full details about all of the Zoom Usain Bolt Edition promotions.
"Zoom is the world's fastest poker game and is one of the most popular games as it gives a fast, intense poker experience and that adrenaline rush," said PokerStars Director of Marketing David Carrion. "Usain Bolt is the ideal fit for this game and having the world's greatest sprinter on board will bring a whole host of players to the game."