Why Do You Love Poker?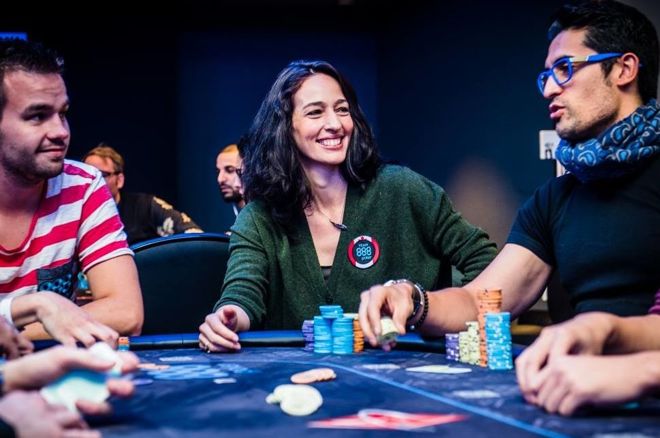 People are often in awe as they stand on the outside looking in at the life of a professional poker player. The exotic travel, player parties, and the life-changing money are the envy of every wannabe poker professional.
However, for those standing on the inside looking out, there seems to be a plethora of things for poker players to complain about. Whether it's rake, marked cards, or Player of the Year formulas, it's easy to go down the rabbit hole of what's wrong and forget about all the benefits that come with playing poker for a living.
The reminder we all need came to us via Maria Krebs, the winner of the PlayWPT Why I Love Poker contest. A former contestant on The Amazing Race and a part-time poker player, games are nothing new for Krebs. But when she was struggling to connect to her father who was suffering from Alzheimer's, it was poker that brought them together.
Here's Kreb's winning 'Why I Love Poker' story.
Krebs told the World Poker Tour, "I'm strongly compelled to write a story about my dad because it matters. I felt really strong that I should do this; that I needed to share it with the world."
After learning of Krebs' story, it seemed natural to go out and find more love of the game by talking with some of our favorite professionals.
Lucky Ducks
It's easy to look at pros at the top of their game and think, "they are so lucky to live this great life." But do the pros think they are lucky? The answer is a definite yes, at least to the pros we talked with.
You just have to follow Kara Scott on Twitter or Instagram to realize she knows she's living a dream.
"There are a lot of days where I just stop and kind of marvel at the idea that I make my living by playing and talking about poker," Scott told PokerNews. "When I was a kid, I never would have thought it was a possibility, and it still surprises me. Whenever I get to visit a new place for the first time to play in a poker tournament, like going to the 888live in Brazil in September, I'm amazed that this is how I get to spend my time. It's also a great realization when I look at the people I've met through poker - colleagues, friends, my husband. I owe a lot to this game!"
Phil Hellmuth, whose love of the game is on display every time he hits the felt, says, "Almost every day I realize that I'm lucky to be a professional poker player when I'm able to sleep in!"
Daniel Negreanu realized just how fortunate he was to be playing poker for a living in his early 20s. "When I was living out of a suitcase traveling for three month stretches from Foxwoods to Atlantic City, then the Rio in January. It was hard work, but there was nothing I would have rather been doing than grinding every tournament on the planet."
Chris Moorman had to pinch himself to make sure it was real when living in New Zealand. "It really dawned on me how lucky I was to get to play poker for a living and have the freedom to live anywhere in the world."
Traveling is what also made Sophia Lovgren realize just how lucky she was when, "I woke up in Macau and decided to take a flight to Bali the same afternoon."
Feeling Free
The constant theme that kept appearing when talking to the pros about why they loved poker was freedom and the ability to control their own schedule.
Hellmuth elaborates: "[Playing poker] allows me to take days off, and take the time to do things that I love; like hanging out with my close friends and their families."
Added Negreanu, "I've always wanted to live my dream life and poker has offered me the opportunity to truly live it. I worked hard in my 20s with the intention in mind to be able to live a balanced, fulfilled life in my 30s and beyond."
And make no mistake about it, it might seem like it's all fun and games, but as Scott says, "it also requires a huge amount of work and study to be truly good." Just like any profession, you are rewarded by the effort you bring to the tables.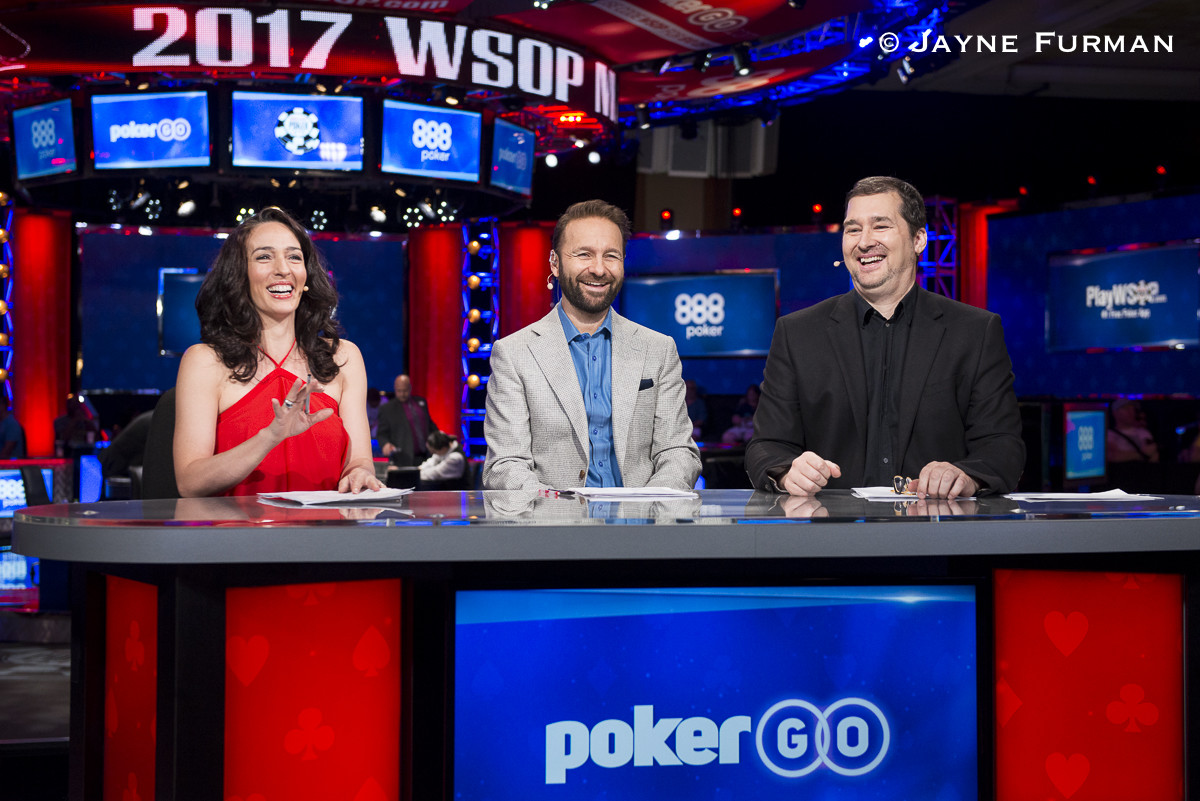 Why Do You Love Poker?
Of course, this entire article concept started around the question, "Why do you love poker?" So, we asked the pros the question straight up.
Scott: "I've always loved games and poker is one that has never felt like it was getting old. It always requires so much thought and study. I love that it's not entirely a solved game - there are always things to learn. Plus, being my own boss in a lot of ways is great fun. And like I said, the people I've met through the game, the characters and the interesting thinkers and the odd little community we have - I love these parts of poker!"
Moorman: "I love the competition and challenging myself to keep improving. In poker, every tournament plays out differently so that helps to keep the game fresh for me and there is still no buzz equal to going deep in a big tournament for me."
Hellmuth: "Poker, and the highest levels of poker, are a constant challenge! I love pitting my mind, my abilities, my strategies, and my "reads" against the best players in the world."
Negreanu: "I'm a competitive person. I love to compete at pretty much anything, and poker has always been at the top of the list of things I enjoy competing at. I love proving people wrong. For the last 20 years, people tell me year after year how I can't compete against the young bucks, and that gives me all the fuel I need to show them I still got it!"
It's stories like Krebs' that put a spotlight on poker and how it can impact lives. And next month she'll be joining the pros and thanking the poker Gods for her good fortune as she takes to the felt in the televised XVI WPT Borgata Poker Open Main Event. Her inspirational story won her the seat plus seven nights at Borgata Hotel Casino & Spa including $1,000 in spending money.
Poker ... what's not to love?
May Kreb's story be a reminder to those who are fortunate to call this game a profession just how lucky they are.
Now it's your turn. Why do you love poker? We would love to hear from you.
Finding a trustworthy room to play online poker can be a monumental burden. That's all the more true if you're just looking for a place to play poker for free. We've listed five of the best play-money poker sites to enjoy and help hone your skills.