World Poker Tour to Explore Japanese Market with Unusual Event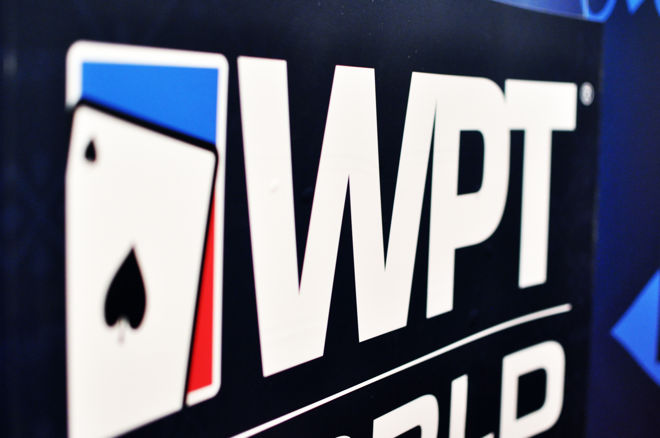 Putting the "world" in World Poker Tour has been an ongoing effort of the WPT.
Vice President of Global Tour Management Angelica Hael explained as much this spring at a media forum after the big series of events in Florida, culminating with the Monster Tournament of Champions. She noted the company had increased from a presence in seven countries just a few years ago to a planned 18 in 2017.
She also hinted at upcoming announcements that would further expand the company's reach, and one such announcement dropped on Wednesday.
The WPT will hold its first event in Japan, the company announced in a press release. A special WPT event, in partnership with Japan Union Poker Corporation, will take place in Tokyo from Nov. 23-26 later this year. WPT Japan will feature four tournaments, with qualifying taking place at local poker clubs.
"The World Poker Tour is honored to partner with the Japan Poker Union Corporation for this momentous occasion, not only the history of the World Poker Tour, but for our industry," said WPT CEO Adam Pliska. "Japan is a truly spectacular place, and the Japanese poker market is a flourishing one that deserves to be showcased on a global stage such as the World Poker Tour."
Pliska added that he hoped players would come experience a region that he knows first-hand has plenty to offer.
"The Japanese poker market is a flourishing one that deserves to be showcased on a global stage."
One thing it won't be offering, though, is a particularly important staple of the WPT: a massive cash prize pool. That's because Japan's gambling industry, though potentially promising in a long-term sense, doesn't yet allow for the WPT to hold a "normal" event.
The prize pool for WPT Japan will consist entirely of packages to future WPT events. First place, for instance, gets a package to WPT Beijing in Season 17 and another package to a WPT event of the player's choice in Asia. Currently listed events in Asia include WPT Beijing, which was completed in April, and WPT India, which is in early November.
The release notes additional events will be added "when they are announced."
In hopes of enticing players to attend the event, the WPT has put together a package of prize for the WPT Asia-Pacific Player of the Year leaderboard. It will award a $15,000 package to be used at future WPT stops in the region. Second and third-place finishers will pocket smaller prizes worth $3,500 and about $1,700, respectively.
Pliska and the rest of the WPT team are clearly serious about spreading their product the world over. The latest effort in Japan shows just how far outside the norm they're willing to go to, planting a flag in what could well be a lucrative market in the future, depending on the progress of legislation.
Finding a trustworthy room to play online poker can be a monumental burden. That's all the more true if you're just looking for a place to play poker for free. We've listed five of the best play-money poker sites to enjoy and help hone your skills.