Thomas Muehloecker Among Players Eyeing Triple COOP Title at PokerStars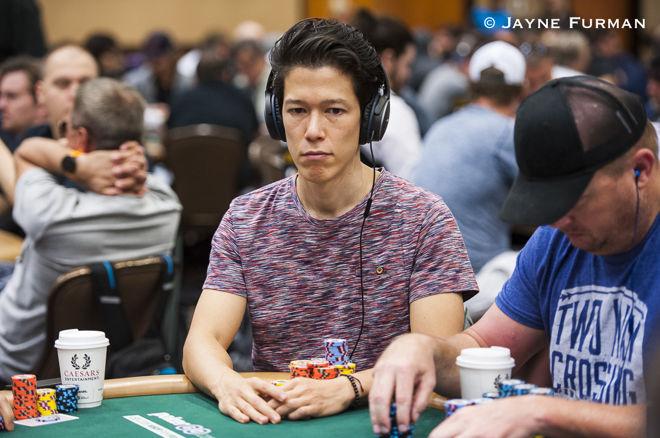 Last week, Chile's Nicolas Yunis pulled off a rare feat in poker by completing the "Triple COOP" when he added a WCOOP victory to his SCOOP and TCOOP titles on PokerStars. With plenty more tournaments left in this year's WCOOP schedule, a handful of other players are trying to reach the same milestone, which only six players have been able to accomplish to date.
History of Triple COOP
The Triple COOP title didn't really exist until 2014 when Canadian poker pro Shawn Buchanan, going by the handle "buck21", became the first player to complete it. Buchanan already had a WCOOP title from 2007 and two SCOOP titles from 2012 and 2013 when he took down an $82 buy-in TCOOP Razz event in January 2014 to become the first to claim the Triple COOP.
Australia's James "Andy McLEOD" Obst, who was chasing the Triple COOP in the same series, reached the achievement just two days after Buchanan with his win in the $215 TCOOP HORSE event.
After two Triple COOP winners within two days of each other, it would take another two years before a third would join the club. Rui "RuiNF" Ferreira would become the third Triple COOP member and he did so by winning a $215 NLH 6-Max TCOOP event on Jan. 29, 2016.
The fourth member came in the next series, 2016 SCOOP, and it was Uruguay's Fabrizio "SixthSenSe19" Gonzalez. Gonzalez won a $215 Stud tournament to complete the Triple COOP. Well-known Canadian pro Mike "goleafsgoeh" Leah became the fifth Triple COOP winner when he took down the $82 No-Limit Draw 2-7 in this year's TCOOP.
Nicolas Yunis Joins the Elite
Last week, on Day 5 of WCOOP, Nicholas "chilenocl" Yunis captured his first WCOOP title by winning the $1,050 6-Max Shootout to become the sixth Triple COOP winner. In the event, Yunis beat out a field of 216 players and outlasted a final table that included Thiago Grigoletti and Ole Schemion to win $47,520 and the elusive Triple COOP title.
PokerStars got a chance to hear from Yunis before the series as one of a handful of players going in with a chance to complete the triple. Yunis in some sense "called his shot" beforehand by telling PokerStars that he felt his best chance for a title in this series was in, you guessed it, the $1,050 6-Max Shootout.
Yunis said of his 2016 SCOOP win from the $2,000 6-Max Shootout, "It is perhaps my biggest feat in my poker career and I am very excited to possibly add another prestigious title in the same format!"
Apparently, that excitement paid off, and Yunis was able to close out the tournament he felt he had the best chance of winning to join the elite group of Triple COOP winners.
Who is Next?
Many other players are also Triple COOP hunting in this year's WCOOP, racing to be the next to join the exclusive bunch.
One of them is Austria's Thomas Muehloecker, whose 2015 SCOOP and 2017 TCOOP titles were worth more than $335,000. Like Yunis, Muehloecker told PokerStars he thought his best shot at a title in this series was in the 6-Max Shootout that Yunis ultimately took down.
However, he still has plenty of chances left with two more weeks of events on the WCOOP schedule, and at the beginning of the series Mueloecker said he was "mostly looking forward to the value tournaments like the $2,000 Sunday Million, big Super Tuesdays, or the Main Event."
Hungary's "MarkBang", United Kingdom's Billy "b8chatz" Chattaway, and Brazil's "Ninototoroko" are also looking to complete the Triple COOP by adding a WCOOP title this year, and they shared their thoughts before the series with PokerStars.
"MarkBang" said he thinks his best shot at a title in this WCOOP is in non-Hold'em formats with smaller fields and he likes all the Progressive Knock-Out tournaments.
Chattaway said he was coming into the series fresh off a holiday, ready to grind. He said he thought his best chance for a title would be in a heads-up or 6-Max Shootout format. He also shared that in WCOOP two years ago, he managed to satellite into a $10,000 High Roller event from a $109 hyperturbo satellite, eventually converting that into a fourth-place finish worth over $250,000.
While he had already had some online tournament success, having won SCOOP and TCOOP titles earlier that year for over $70,000, Chattaway said that converting the $109 into a quarter million dollars "ultimately has changed my life." He encourages others to try out some of the many great satellites on PokerStars to get into bigger buy-in events.
"Ninototoroko" shared with PokerStars that he will be playing in the series as his time allows. He also shared, "I feel like I'm a 'dinosaur' at 53-years-old playing against young and aggressive players," but he likes his chances in Pot-Limit Omaha and Omaha Hi/Lo. He also looks forward to the Main Event. His advice for WCOOP success is to play as many different games as possible and be patient and persistent.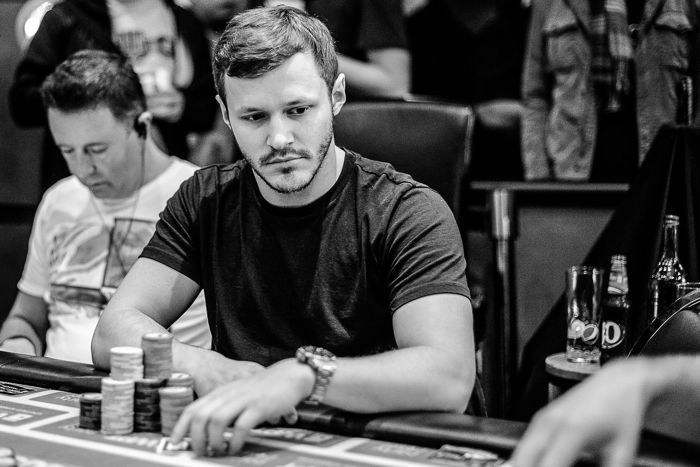 Tips for WCOOP Success
When asked of tips for WCOOP success, many of these players suggested the importance of getting consistent rest and only playing when you feel up to it. The newest Triple COOP member, Yunis, agreed.
"My tip to other players would be to only play poker when you want to play. Make sure you have balance in your life: take care of your health and others first. It is much easier as a healthy and happy person to make clearer, more confident and thus better decisions at the poker table!"
Everybody needs an account at one of these online poker rooms! They're the biggest, the best, and we get you the best poker bonuses. Check out our online poker section for details on all the online poker rooms around.