2017 Boyaa Poker Tour Macau Final Off to a Grand Start

Boyaa Interactive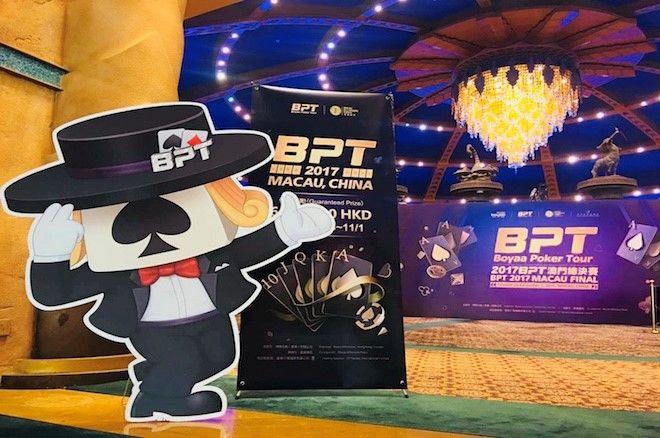 On Saturday, Boyaa Interactive delivered its increasingly ambitious Boyaa Poker Tour (BPT) Macau Final for the third year. The event has grown bigger than ever by continuing its tradition of using multi-regional and multi-platform online qualifiers to deliver invitations to hundreds of players.
For the 2017 BPT, Boyaa added more invitations that were won through the new European and Vietnamese satellite tournaments, held this summer in Dublin and Hanoi, respectively. These two systems (online and satellites) have helped create a tournament that aims to be first rate in professionalism but also caters to a casual, feisty and very international crowd of poker players. Proof of these ambitions is shown in BPT's presence in the Global Poker Index rankings and ability to attract players from all corners of the world.
It's true that there are bigger tournaments out there, but the key here is the upward trend, as this year Boyaa has more than doubled the number of participants from 2016 to 2017. Moreover, it has also increased the prize pool a 40% from last year, to reach a respectable $770,000 that is drawing more experienced players. That's a big enough prize to attract more than 600 people from more than 10 countries as diverse as Poland, Ireland, China, Philippines and many more. In fact, most of the them were winners in the MTT qualifiers that were organized in the last three months, so this should be considered a final where the best of five regions are getting together to compete.
A stream of poker lovers that continue arriving in the City of Dreams to be part of this original and budding Texas hold'em tournament. The five-day competition at the sumptuous Babylon Casino is packed with big prizes, a live broadcast, Squad events, High Rollers and, it seems, much more.
Group A Action Completed
The Main Event started its first leg on Saturday with the Day 1 Group A attracting 387 participants. After nine levels of play (just over eight hours), 189 players advanced to the 2nd round on Monday, Oct. 30. The top chip stack to make it into the semifinals was Burin Shinawatra, who had 142,300 chips at the time the day was over.
Group A Top 10 Chip Counts
| Rank | Player | Chips |
| --- | --- | --- |
| 1 | Burin Shinawatra | 142,300 |
| 2 | Sittisak Phetroj | 126,000 |
| 3 | Chi Qiao | 123,600 |
| 4 | Gregory Benjamins | 119,500 |
| 5 | Sun Ning | 108,200 |
| 6 | Chen Jiawei | 107,000 |
| 7 | Wu Yanjie | 106,900 |
| 8 | Nee Aik Chuan | 104,900 |
| 9 | Ou Yangbo | 103,900 |
| 10 | Feng Ge | 102,700 |
On Sunday, the BPT Macau Final will have its second leg of the first round, with more players, more poker faces, more all-ins and hopefully the same mix of fun, professionalism and international attitude that we saw on Saturday.
For more information, please refer to the Boyaa Poker Tour website or visit Facebook and search "Boyaa Poker Tour."
Sponsor generated content by Boyaa Poker Tour
Everybody needs an account at one of these online poker rooms! They're the biggest, the best, and we get you the best poker bonuses. Check out our online poker section for details on all the online poker rooms around.