Pennsylvania Passes iGaming Bill to Legalize Online Poker, DFS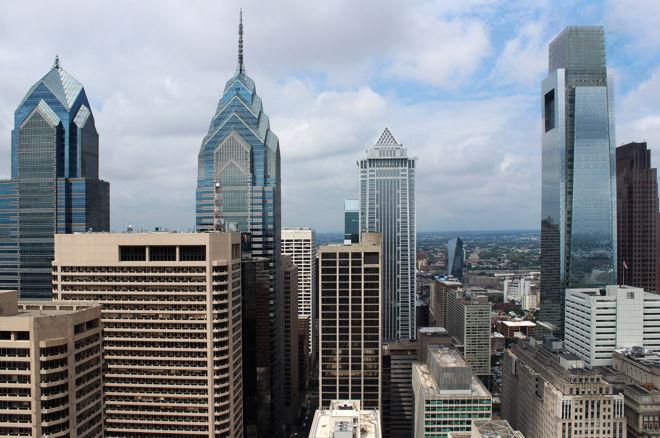 This is a developing story.
A major victory was declared Thursday for supporters of iPoker and online Casinos on Pennsylvania. The Pennsylvania legislature passed a landmark bill that will allow online poker, online casino, and daily fantasy sports (DFS) within the borders of their state. Pennsylvania is on the brink of becoming the fourth state in the U.S. to authorize and regulate online gaming.
The amended iGaming bill, H 271, was passed in the Senate Wednesday night and sent to the House, where it received a couple hours of debate both Wednesday night and Thursday morning. The House then passed the bill Thursday and Gov. Tom Wolf is expected to sign the bill into law soon. He has ten days to do so before the bill automatically becomes law.
UPDATE: Pennsylvania Gov. Tom Wolf signed the bill, making Pennsylvania the fourth U.S. state to legalize Internet gambling.
Wolf says he's signed the massive gambling expansion bill passed last week.

— Marc Levy (@timelywriter)
While Pennsylvania gained a lot of ground in the iGaming legislation front in 2016 leading into this year, earlier this month, that optimism waned when budget negotiations seemed to break down, making Thursday's victory even sweeter.
Bill Details
Along with online poker, slots, table games and DFS, the bill also allows for sports betting (if federal ban is lifted), online lottery sales, tablet gaming in authorized areas at some airports, video gaming terminals at approved truck stops, ten "satellite" casinos and alterations to Category 3 casinos to include more slots and remove membership fees, for a one-time fee.
Tax Rates
The tax revenues from online gaming are obviously one of the major advantages that states gain from passing such legislation. While similar to the iGaming bill in New Jersey, one key difference in the bill just passed in Pennsylvania is the effective tax rate for online slots, which stands at 54 percent. That is compared to the 17.5 percent rate for all iGaming in New Jersey and 16 percent for internet poker and table games in Pennsylvania.
The tax rates for sports betting and DFS were passed at 36% and 15%, respectively. The implication here is that while the rates for poker and other table games seem reasonable, the steep tax rates for online slots and sports betting may prove problematic in terms of getting operators to offer the products, making profit and growing the industry.
It will be interesting to see how that affects the products offered by operators in the state. Pappas mentioned that the steep internet slots tax rate could impact how many casinos offer the product and said, "Ultimately, that rate needs to come down so Pennsylvania can reach iGaming's full revenue potential."
Licensing
As it stands, the Pennsylvania bill offers three separate licenses for online slots, house-banked games and peer-to-peer games like poker. According to Play Pennsylvania, operators can buy separate licenses for $4 million, while existing PA casino operators can purchase all three licenses for $10 million if they do so within 90 days of license availability. After 120 days, operators outside of the state are allowed to apply for licensure.
A Win for All
The bill being passed today is proof of the efforts of many, both in and outside of the legislature.
John Pappas, Executive Director of the Poker Players Alliance (PPA), applauded the passage of iGaming legislation in Pennsylvania, which comes four years after New Jersey passed their comprehensive iGaming legislation in 2013.
Pappas said in a statement: "Pennsylvania made the right decision today.
"This is a major victory for consumers who, for years, have asked the state to step up and provide meaningful protections. The iGaming law will also help create new growth opportunities for the Commonwealth's brick and mortar casinos while providing needed revenue for the state budget," continued Pappas.
Pappas also emphasized the success that iGaming in New Jersey has had and the potential future growth expected in the industry.
"The experience in New Jersey has been nothing short of exceptional. iGaming is responsibly operated by licensed casinos and the technologies they deploy ensure adherence to strict regulatory standards. Moreover, the industry is growing and so are tax revenues. Pennsylvania is now in the driver seat to do even better."
Get Involved in the Fight
The win marks a momentous victory for the Poker Players Alliance, which has been at the forefront of the fight for licensed and regulated online poker and iGaming across the U.S. and particularly in Pennsylvania. PPA members made their voices heard through emails, phone calls, media and social media to reach lawmakers, which proved to be effective.
With 1.2 million members nationwide and 25,000 in Pennsylvania, the PPA is the leading poker grassroots advocacy group. You can find out more about how to join the fight for iGaming in your state at The PPA's website.
Lead image courtesy of Dominic Lacivita