Poker Bracelets to Badminton: Catching Up with Jesper Hougaard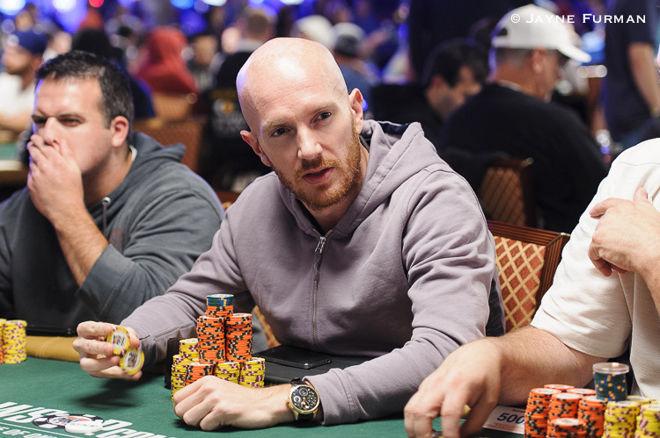 As bracelets get awarded at the World Series of Poker Europe in the Czech Republic, a select number of players will be hoping to accomplish a WSOP two-fer — winning a bracelet in Las Vegas followed by another bracelet in Europe. In 2008, Denmark's Jesper Hougaard became the first player to accomplish the feat.
Hougaard topped a field of 410 in the first event of the 2008 series in London, a £1,500 No-Limit Hold'em event that brought him £144,218 and his second bracelet. Earlier that summer in Vegas, he won a $1,500 No Limit Hold'em event that featured 2,447 entries and scored the Dane a cash worth $610,304.
Now with $1.24 million in tournament winnings, Hougaard still plays some poker and even scored a runner-up finish in April at the WSOP-International Circuit at King's Casino in the €2,000 Pot-Limit Omaha High Roller for €31,740, just missing out on adding a championship ring to his trophy collection.
While he's not a full-time player, Hougaard has a love for poker accompanied by several other five-figure scores — and is also a bit of a renaissance man with some interesting passions (see below). He was a competitive table tennis player, and later a coach for the Danish national team. He lived for many years in England where his father worked as an official with N.A.T.O.
PokerNews caught up with Hougaard about his WSOP history, what those big wins meant for him, and what he's up to now.
How big was winning both a WSOP and WSOPE bracelet in 2008? What did it mean to your career?
It was very big and not only for my bankroll. It certainly made my name in poker and I was rewarded with plenty of press and sponsorship opportunities in the years that followed.
Is there a hand that really sticks out in your mind from that WSOPE?
In WSOPE London in 2008, I played a memorable hand with Yevgeniy Timoshenko. We were three-handed, and he and I were going at it playing for the win while the third player was short-stacked and in survival mode, happy to ladder a spot [That player was England's Fuad Serhad, who would go on to finish runner-up].
In this specific hand, Yev opens in the small blind and I defend the big blind with
. He had me slightly out-chipped. The flop comes
. He bets, I call. The turn is the
. He bets 72,000, I call. The river is the
, giving me the uber-nuts. He bets again, about 50 percent of effective remaining stacks [180,000], and I sit there and just enjoy the moment. I'm certain he has a 10. This is it. I'm going to win again — best feeling ever.
I can only enjoy life for like 30 seconds before I finally go all in, and he snap-calls with
. His stack was crushed. I win the hand, and the rest is history.
How big has the WSOPE become in Europe? What's your opinion on its significance in the poker world?
WSOP Europe has floated around for a while — London, Cannes, etc. While I think it's a decent enough event to attend, it doesn't hold the same attention or prestige as the WSOP in Las Vegas. In order for WSOP Europe to establish itself as a marquee event it needs a long-term home, to build some history, and receive a solid marketing push by Harrah's/Caesars.
What are your plans to play in the future?
I will not be participating in the WSOP Europe. It's a shame because I like Rozvadov. The games are decent and the service is good. I have no other events that I for sure know I'll make it out to.
Next summer in Vegas, I'll probably only show up for the Main Event. I am running a business these days, that does not allow for me to travel for extended periods of time, except perhaps in summertime. So my poker plans are unclear at this time. It seems doubtful that I'll be playing much at all. If I do, it'll be when my schedule clears up and allows for me to go and find some mid/high-level PLO action.
What are your interests away from poker?
Sports. I'm an active racketlon player, a combination sport in which players compete in table tennis, badminton, squash, and tennis, and have been ranked in the top 15 in the world for the last four years. I'm also active in Crossfit and squash. Some of this I might be forced to scale back somewhat, if I am to establish a family someday.
What's your work life like?
I run a business managing some of the premier badminton players in the world. Feel feel to follow @threepercentsports on Instagram, @KipsterDK on Twitter, and Three Percent Sport & Event Management on Facebook. Should anyone decide they'd like to attend a live badminton event or think that their business would benefit from commercial activities through sport, don't hesitate to reach out.
That sounds really interesting. How big is badminton in Europe?
Denmark has a deep-rooted tradition in badminton, both at a grassroots and an elite level. While the sport is certainly catching on in other European countries like France and to a lesser extent Spain, the bulk of badminton's popularity stems from the big Asian countries.
In India, nothing trumps cricket, but badminton is one of the next sports in terms of popularity. In China, their main sports are traditionally table tennis and badminton. Indonesia and Malaysia have badminton as their outright most popular sports. Combined, that's nearly three billion people. In comparison, only around five million people inhabit Denmark, yet we continually manage to be competitive. In fact, the Danish team is the current world men's team champions.
My company offers management services within the sport of badminton. Specifically, we sell and activate endorsement deals, create social media strategy and content plus establish new business opportunities and revenue streams for players and rights holders.