2017 PokerNews Holiday Gift #1: Books from D&B Poker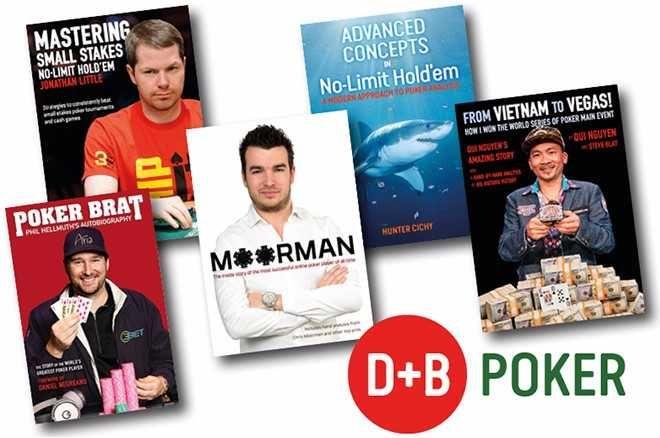 Over the last few years, D&B Poker has firmly established itself as the leading poker book and ebook publisher in the world. In 2017 they cemented their status with the publication of several top quality books.
POKER BRAT
Love him or hate him, it's hard to ignore Phil Hellmuth and there is no doubt that his autobiography, Poker Brat, is a must read. Phil not only recounts his life story in brutally honest fashion but also outlines the tips and techniques that he has used throughout his life to set and achieve his goals. D&B have produced a top quality hardcover book which makes the perfect Christmas gift.
Available in hardcover, ebook and audio on audible.com (recorded by Phil himself).
MOORMAN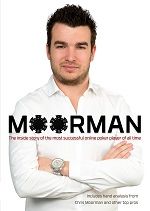 When D&B published Chris Moorman's first book, 'Moorman's Book of Poker' back in 2014 it was extremely well received but there were many calls for Chris to write a book describing his own play and thought processes. This summer Chris did just that and the result was the publication of Moorman. This book features Chris dissecting his play in 68 key hands from throughout his poker career played both live and online. Additionally there is analysis of Chris's play by eight leading poker pros including Fedor Holz, Daniel Negreanu and Vanessa Selbst.
FROM VIETNAM TO VEGAS
On the final table of the 2016 WSOP Main Event, Qui Nguyen destroyed the opposition with an absolute masterclass in aggressive play and walked away with the coveted gold bracelet as well as $8 million. Poker players are always told that to be successful, you have to play aggressively. What is not usually explained is just exactly how you are supposed to play aggressively. This book provides a fascinating insight into how Qui did just that in the biggest arena that poker can provide.
MASTERING SMALL STAKES NO-LIMIT HOLD'EM
Jonathan Little has yet again come up with a masterful work, this time focusing on the key components for success at the small stakes. Knowing how to play effectively against "the recs" is an essential skill for players of all levels, especially as large tournaments are often full of them. Mastering Small Stakes No-Limit Hold'em will undoubtedly become the definitive guide to this subject.
ADVANCED CONCEPTS IN NO-LIMIT HOLD'EM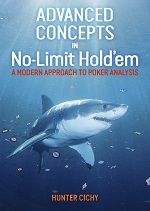 Earlier this year D&B published Advanced Concepts in No-Limit Hold'em by Hunter Cichy, an outstanding young pro. In this book, Hunter outlines a straightforward, no-nonsense approach to poker analysis. The book has received rave reviews, including this one by Ben Saxton here on PokerNews.com.
"The list of adjustments, especially in live poker, goes on and on. This is the great value of Cichy's book. By using optimal play as a foundation, he replaces guesswork with structure and offers a comprehensive guide to no-limit hold'em."
Love everything about poker and want all five books? Buy the lot (either book or ebook), make all your poker friends happy at Christmas and get a 25% discount. Click HERE.
D&B books can be purchased through all retailers. Their ebooks (Kindle, ePub and PDF) and videos can be purchased directly from their website. Audio books are also available for a number of D&B titles and all can be purchased from Audible.