The 2017 PokerNews Holiday Gift Guide: Best Gifts for Poker Players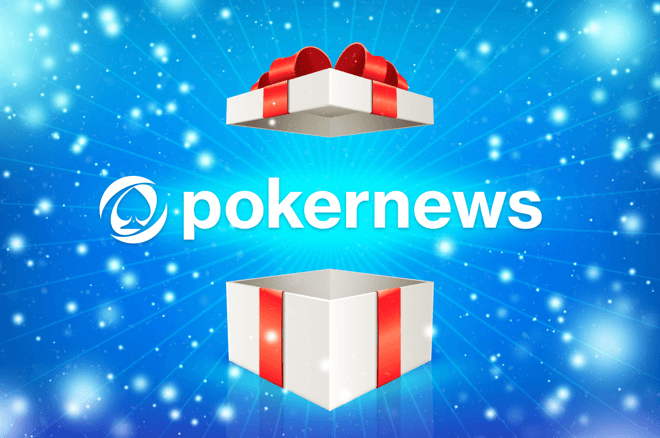 The holiday shopping season is here again, which means it's time to start thinking of ideas for the poker player on your shopping list.
You've come to the right place! This year, PokerNews' 2017 Holiday Gift Guide has you covered for whatever holiday you celebrate at the end of December, or better yet, for any holiday or special occasion you celebrate year-round.
Here's our list of the Top 10 holiday gifts that will have poker players and aficionados thanking you for the next year.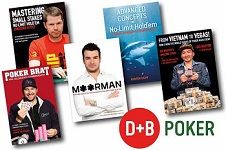 Need a poker book for a Christmas gift?
D&B Poker have it covered:
Want the warts-and-all biography of the greatest player of all-time? Buy Poker Brat by Phil Hellmuth.
Want to know how the most successful online player of all-time thinks at the table? Buy Moorman by Chris Moorman.
Want to know the most effective way to counter recreational players at the low stakes tables? Buy Mastering Small Stakes no Limit Hold 'Em by Jonathan Little.
Want to know how Qui Nguyen crushed numerous pros at the 2016 Main Event final table? Buy From Vietnam to Vegas by Qui Nguyen and Steve Blay.
Want to build a rock-solid, fundamentally sound basic hold 'em game? Buy Advanced Concepts in No-Limit Hold'em by Hunter Cichy.
Love everything about poker and want all five? Buy the lot (either book or ebook), make all your poker friends happy at Christmas and get a 25% discount. Click HERE.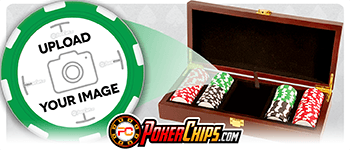 Let's face it … Custom poker chips are perfect for everyone. Whether it's for that "Professional" tournament in your living room, a special event, the company you work for or your favorite poker player – personalized poker chips are a fun way to show you care!
PokerChips.com allows you to browse pre-designed U.S. made poker chips and Playing Cards, design your own Custom Poker Set from scratch, or request a professional design – and their free online customization allows you to personalize poker chip templates in under 60 seconds with your own images and custom text.
When you order 100 Custom Clay Poker Chips on PokerChips.com, enjoy a free 100ct Mahogany Poker Chip Case when you checkout with Promo Code: POKERNEWS2017
For more information or to redeem this offer, go to PokerChips.com.
*Includes 100ct Mahogany Poker Chip case and 100 Custom Clay Poker Chips. Cannot be combined with any other offer. While supplies last.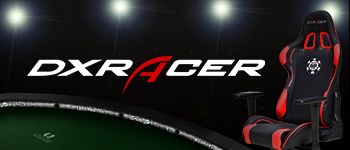 If you're looking for the best seat at the table this holiday season, place your bets with DXRacer, the ultimate gaming chair. For over a decade DXRacer has furnished the most comfortable gaming chairs for people just like you who want to sit in the driver's seat and run the table.
If you're a poker or video game streamer, or even spend hours a day watching your favorite streams while playing poker, this chair is a great investment for your mind and body. The supportive framework provides a calming sense of comfort and allows you to focus on the task at hand. Plus it's extremely easy to put together out of the box on delivery!
Visit the website today at www.DXRacer.com for exclusive deals on a vast catalog of chairs and accessories. For a limited time use code POKERNEWS2017 for 10% of any sale!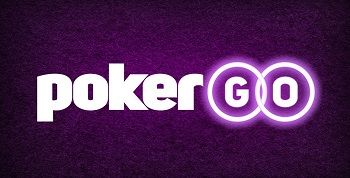 PokerGO offers poker players and fans the highest quality and most exciting poker viewing available. With exclusive streamed action from the biggest tournaments including the World Poker Tour and the World Series of Poker, as well as original shows like Poker After Dark and Pokerography, this gift keeps on giving.
You can hook up your poker-playing friends with a PokerGO subscription for just $10 per month or $99 for a whole year's worth of live and on demand poker content.
With a PokerGO subscription to use with their favorite device or media player, your friends will never be too far from the poker action.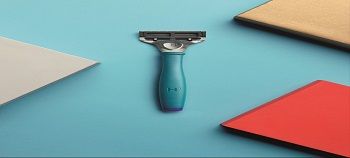 Harry's Razors is all about a great shave at a fair price, which is why over 3 million guys have switched to Harry's!
Claim your FREE TRIAL OFFER from Harry's today – $13 value for FREE when you sign up, just cover shipping!
Your Free Trial Set includes:
A weighted, ergonomic razor handle
Five precision-engineered blades with a lubricating strip and trimmer blade (half the price of competitors)
Rich lathering shave gel
A travel blade cover
To get your Free Trial set go to Harrys.com right now!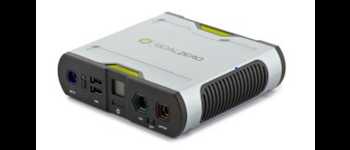 Goal Zero has the perfect gift to keep players powered up during long sessions at the table. The Sherpa 100's versatile ports include two ultra-fast, smart USBs for phones and tablets, an innovative port specifically for laptops, a 12V port for lights, and a detachable AC inverter (sold separately) for DSLR cameras.
The Sherpa 100 recharges from the wall, car, or from the sun with Goal Zero's portable solar panels. Included with the Power Pack are an AC wall charger, a 12V adapter and laptop tips. Easy to transport, it measures 5.8 x 1.5 x 5.25 inches and weighs 1.9 pounds.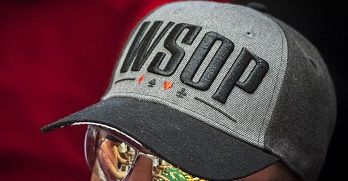 Give the gift of swag this holiday season by arming your favorite poker players with gear from the most prestigious series out there, the World Series of Poker.
Choose from stylish WSOP hoodies, polos, t-shirts and hats to suit both the professional and casual poker player and fan.
Whether or not the poker aficionados on your gift list can get to the series in Las Vegas in the summer, they can represent one of the most recognizable brands in the poker industry on and off the felt this winter.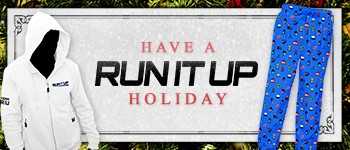 Run It Up has become the category leading livestream for Poker on Twitch, featuring World Series of Poker bracelet winner Jason "jcarver" Somerville. The in-depth commentary, on-display hole cards and interactive chat offer a little something for everybody as the action unfolds live.
At shop.runitup.com, anyone can become a Run It Up warrior with their selection of high quality hoodies, hats, T-shirts, pajama pants and more! Don't forget to use promo code "riu2017" for 15 percent off your order. Plus, there's always free worldwide shipping on orders over $75. That's quite the deal!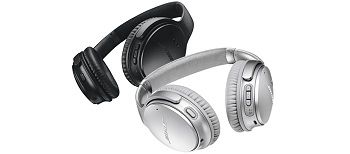 QuietComfort wireless headphones II are engineered with world-class noise cancellation. And with the voice-activated Google Assistant built-in, you can play music, receive texts, and get answers without glancing at your phone. Designed for comfortable all-day listening, the soft headband is wrapped in Alcantara®—the covering material used in high-end vehicles — and the plush ear cushions are manufactured from a synthetic protein leather. With impact-resistant materials, glass-filled nylon and corrosion-resistant stainless steel, they're engineered for life on the go. Enjoy up to 20 hours of battery power and when it finally runs down, a quick 15-minute charge gives you another 2.5 hours.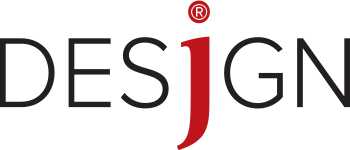 Created by a professional graphic designer with a passion for poker, these unique, high quality, plastic playing cards provide a full-bodied aesthetic experience while carefully attending to practical function in actual play. Uncut sheets in poster format are also available and suitable for framing and decorating any card room or man cave. For more information and to view designs, visit http://www.classicplayingcards.com/.