The 2016 PokerNews Holiday Gift Guide: Best Gifts for Poker Players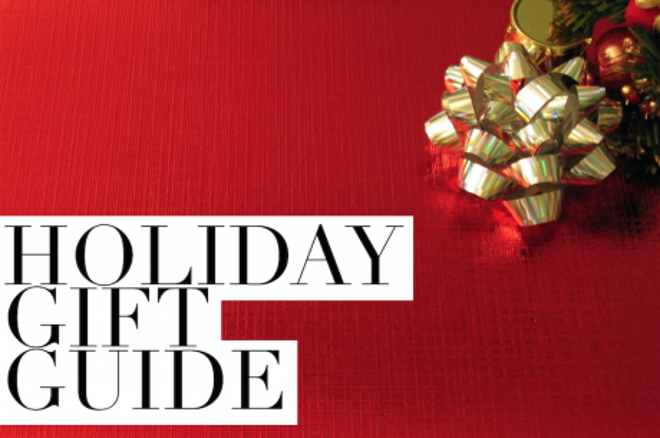 Winter isn't coming. It's here. And this holiday season, keep your friends and family warm with the best gifts the industry has to offer.
This year, PokerNews' 2016 Holiday Gift Guide has you covered for whatever holiday you celebrate this December, or better yet, for any holiday or special occasion you celebrate year round.
Now, you can always know what to get your poker-playing friends and you can be confident they'll appreciate it.
Here are the 10 gifts of the year that will have poker aficionados and poker newbs alike trying to one-up your gifts for the next few years.
A great piece to have going into any poker game is a watch. Why, you might ask? Well, because not only do you get swag but you also can keep track of the time flying by during intense tournament action.
The newest line in the Knock Out watch chronograph family is called Underground. This watch was inspired by subterranean flows, the idea that a city is just waiting underneath the surface.
Motivated by subway trains in an exhilarating metropolis and drawing inspiration from classic train control dashboards, these Knock Out watches feature clean lines, classic shapes and a subtle yet visually striking watch face. This Underground Collection is a tribute to unseen worlds.
Use that as a selling point to your loved ones who've never been to top poker tournaments or want to play under the radar because their poker face isn't all that good.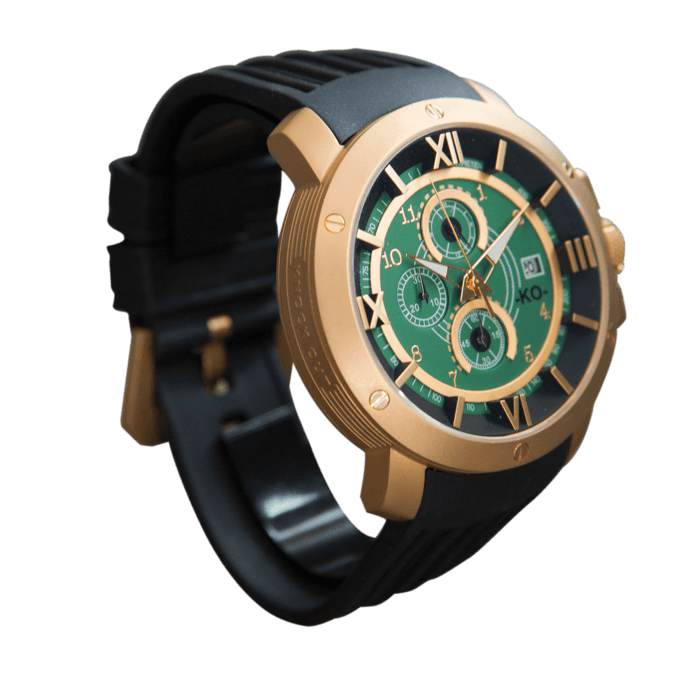 Each watch is named after a city; there is Berlin, New York City, México City, Paris, Stockholm. Each watch is made for men and women. These stainless steel, ultra-thin watches are anti-reflective, made with Sapphire, held together with a rubber strap. Each is water resistant.
These entrepreneurs want this gift to allow its wearer to pass the time as they wish, cherishing the moments and reinventing the perception of telling time with distinguished quality and clean designs.
What more could you ask for in a watch? Keep track of time and your memories at the table with this stunning Underground line from KO Watches.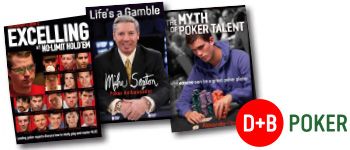 Over the last few years, D&B Poker has firmly established itself as the leading poker book and e-book publisher in the world. Their reputation has been enhanced by the signing of poker superstars such as Jonathan Little, Chris Moorman, Mike Sexton, Alexander Fitzgerald, and of course, Phil Hellmuth.
Jonathan Little's Excelling at No-Limit Hold'em has undoubtedly established itself as the new SuperSystem. This 500-page volume has become THE go-to strategy book.
This year D&B published Mike Sexton's Life's a Gamble. This is the perfect Christmas gift for any poker enthusiast as Sexton leads the reader through his fascinating 40-plus years at the heart of the poker world.
The Myth of Poker Talent, written by the leading poker coach Alexander Fitzgerald, has already gathered excellent reviews, including one here on PokerNews.com.
D&B books can be purchased through all retailers. Their e-books (e-pub, Kindle and pdf) and videos can be purchased directly from their website.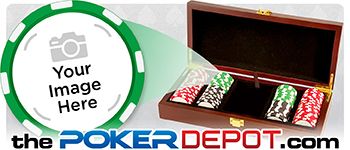 Let's face it…Custom poker chips are perfect for everyone. Whether it's for that "professional" tournament in your living room, a special event, the company you work for or your favorite poker player – personalized poker chips are a fun way to show you care!
ThePokerDepot.com allows you to browse hundreds of poker chip designs, design your own from scratch or request a professional design. Their free online customization allows you to personalize poker chip templates in under 60 seconds with your own images and custom text.
When you order 100 custom clay poker chips on ThePokerDepot.com, enjoy a free 100-count mahogany poker chip case when you check out with promo code: POKERNEWS2016. For more information or to redeem this offer, go to ThePokerDepot.com.
*Includes 100-count Mahogany Poker Chip case and 100 Custom Clay Poker Chips. Cannot be combined with any other offer. While supplies last.
Whichever MGM you fancy, the holiday season is a perfect time to get people in the mood for luxury vacations and lots of poker action.
As MGM says, you could "give the gift of Vegas." For some, that's the best gift of all. With shopping, dining and entertainment, you're basically telling your poker friends to extend their holiday at whatever destination you choose around the world.
And there are a ton of options, whether it be the Bellagio, Aria, Vdara, MGM Grand, MGM Mandalay Bay, Delano Las Vegas, Mirage, Monte Carlo, New York-New York, Luxor, Excalibur, Circus Circus, Beau Rivage, Gold Strike or MGM Grand Detroit.
The poker enthusiast on your gift list will keep on giving, allowing the recipient the opportunity to game, eat and enjoy all the entertainment there is to be had.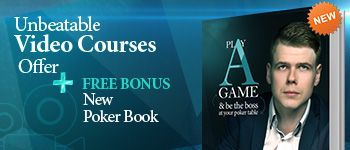 MyPokerCoaching.com is a poker coaching site that specializes in teaching cash game strategy and gives invaluable expertise to every poker player. The ability to constantly make money and be a winner is the best gift for anyone!
Proven results and hundreds of success stories make this coaching site one of the best around. If you want to improve your game quickly, MyPokerCoaching's advanced video courses are probably the best resource online!
In addition, we are offering an exceptional deal. You can receive an additional 22 percent discount with the code "pokernews" on checkout. Only 100 codes are available at this price, so act soon before it is too late!
The best video courses online include:
Additional bonus: Get new poker book for FREE!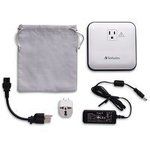 A power outlet on the go? Yes, please. Your poker connoisseur will thank you for giving them the gift of mobility during their tournament travels.
Even better then having an outlet, though, is having a USB power pack all in one. The Verbatim AC/USB Portable Power Outlet offers 2,000 mAh of portable power when and where you need it, charging laptops, camera and camcorder batteries, tablets, eReaders, smartphones and more!
In less than three hours, you'll be ready to go with a fully charged device, indicated conveniently by LED status indicator lights. And when you're not using it, don't fret. You won't waste any power; it has an on/off switch.
7. Custom Poker Apparel from Any Two Hole Cards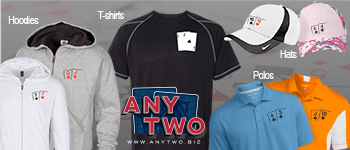 Any Two Hole Cards offers an outstanding selection of custom poker apparel, including hoodies, hats, short-and-long-sleeve t-shirts and polo shirts.
Each item is made to order with your choice of ANY TWO cards. Whether you like pocket aces, suited connectors, total trash or a favorite hand that finished off a tournament victory, Any Two Hole Cards delivers your personalized look.
With a gift of super comfortable, stylish poker apparel from Any Two, your poker friends will look like sponsored pros every time they sit down to play.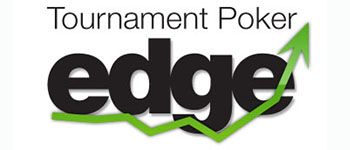 Tournament Poker Edge is the premiere poker training site focusing exclusively on tournament poker. The site features over 1,500 training videos as well as strategy articles, a dedicated strategy forum for members and several free poker podcasts.
Their instructors include some of the best online and live pros including, but not limited to, Andrew Brokos, Daryl Jace, Casey Jarzabek and Danny Noseworthy.
For as little as $25 per month, members get full access to all of the training materials and their videos are DRM free and optimized for viewing on your iPad and other mobile devices. Tournament Poker Edge is the perfect gift for any MTT grinder!
9. FreshCleanTees Shir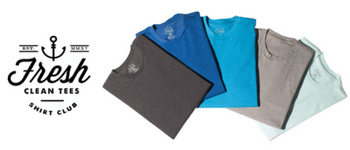 Face it, poker players wardrobes typically focus on comfort. Hoodies, tee shirts and sweatpants are all staples for both live and online poker players. FreshCleanTees, a tee shirt subscription service similar to the popular shave clubs, takes the guesswork out of at least one of those items (T-shirts, obv.) by sending three T-shirts either monthly, bimonthly, or quarterly.
Getting started is simple whether you're gifting yourself a subscription or getting a subscription for a friend. First, choose your delivery frequency. Then choose between six different style preferences that will dictate whether you'll be getting all black T-shirts or a combination of colors. FreshCleanTees also has a wide selection of one-time shop offerings for those not looking to commit to the subscription. It's a simple, yet great gift for the poker player in your life.
Use coupon code POKERNEWS to get 20 percent off your order at FreshCleanTees.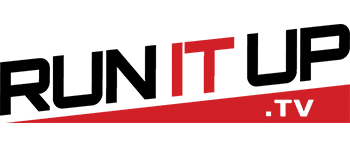 If you follow poker, then you most certainly know about one of the biggest stars in the game, Jason "JCarver" Somerville and Run It Up. This is especially true for those of you — or the person on your shopping list — that have an affinity for online poker and Twitch.
At shop.runitup.com, anyone can become a Run It Up warrior with their high quality hoodies, hats, T-shirts and more!
Don't forget to use promo code "porkchop" for 15 percent off your order. Plus, there's free worldwide shipping on orders over $75. That's quite the deal!
So what are you waiting for? Start buying the best gifts of the holiday season for your poker-loving friends. And hey, it's OK if you order their gifts for you, too.
This is a paid advertisement.
Finding a trustworthy room to play online poker can be a monumental burden. That's all the more true if you're just looking for a place to play poker for free. We've listed five of the best play-money poker sites to enjoy and help hone your skills.