Italy and Portugal Appear Poised to Join Shared Liquidity Soon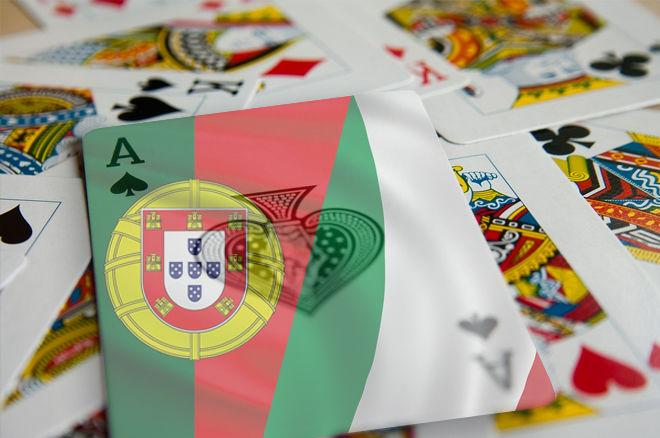 The shared liquidity agreement signed by France, Spain, Italy, and Portugal in July 2017, is slowly but surely coming to fruition. PokerStars' launch of French-Spanish tables last week broke the ice on sharing player pools and it seems Italy and Portugal are positioning themselves to follow.
Promise in Italy
The latest cause for optimism came in the form of a statement by Pier Paolo Baretta, Undersecretary of State at the Finance Ministry in Italy earlier this week. It was less about what he said, and more about the fact that his statement broke the months-long silence from Italy on the subject.
"The Government has begun a verification procedure, which is still underway. In regards to shared liquidity, there is an international agreement that is going to be respected," Baretta told GiocoNews at a book launch.
"When we have the results of this verification we will communicate them and then make a decision on it," he added.
Casinonewsdaily.com mentioned that the "verification process" is presumed to be of a technical nature. This seems plausible considering the last voiced concerns from Italy back in October 2017 seemed to touch on questions regarding anti-money laundering regulations that are strict in Italy but may differ in other countries like France.
"In regards to shared liquidity, there is an international agreement that is going to be respected"
The politicized debate that ensued around the subject of shared liquidity in Italy after the agreement was reached last year has not been addressed publicly, and Poker Industry PRO suggested a muddled future for the enforcement of shared liquidity in Italy with a general election coming up in March that may mean some significant political changes for the country.
Despite the lingering uncertainties, Baretta's recent statement may suggest Italy is ready to take the necessary steps to join the liquidity that has already begun.
Further proof that Italy is taking steps toward honoring the agreement, came in their opening of the application process for new or renewed online operator licenses recently, which was originally slated for mid-September 2017 but was delayed. According to Casino News Daily, The deadline for the bids have been set for March 19, meaning shared liquidity could take effect as soon as Q2 after that process is complete.
Portugal Chugging Along
Institutional delays in Portugal have slowed the process towards shared liquidity, with delays in issuing gaming licenses leading to a painfully slow process. However, the state budget proposal for 2018 back in December 2017 was promising, as it included amendments to allow for operators in their jurisdiction to participate in shared liquidity.
So far in Portugal, 11 gaming licenses have been issued to seven operators, and PokerStars is currently the sole licensed operator for online poker, according to PRO. This could serve players in Portugal well because when the red tape would come down, PokerStars should be able to move fast in linking Portugal to the shared pools already existing between France and Spain.
"For Portugal, we're hopeful for a Q2 launch."
Director of Poker Innovation and Operations at PokerStars Severin Rasset, conveyed optimism for involving Portugal in shared games in the near future, in an interview with PRO this week.
"For Portugal, we're hopeful for a Q2 launch."
Charles Coppolani, Chairman of the French regulator ARJEL, echoed hope for a sooner-rather-than-later launch, stating in a recent radio interview that he saw Portugal as "clearly in the final stretch" of developing its regulations allowing for shared liquidity.
It is starting to feel like merely a matter of time for Portugal. This is great news for players living in the country that has a population of only 10 million. PRO estimates that players in Portugal will experience player pools more than four times the size compared to now, based on current game traffic numbers.
They also point out, the Sunday Special on PokerStars.PT offers a €10,000 guarantee while the same tournament on the Franco-Spanish shared network now guarantees €150,000. One can only imagine this number to grow with the addition of Portugal — and Italy — to the mix.
Prize Pool and Rake Implications
PokerStars as the frontrunner in launching shared liquidity tables, is naturally the first operator to feel out the new market in terms of amped up events and prize pools as well as new rake implications.
The upcoming PokerStars French Espana Hold'em Series called "FRESH" (France Espania Hold'em) from Jan. 28 to Feb. 11 is posting €5 million in guarantees including a €1 million guaranteed Main Event and a €20 multi-flight event called "Hercules" that comes with a €300,000 guarantee. The FRESH guarantees represent 2.5 times the guarantee of their largest series to date in Spain. The weekly majors are getting big prize pool boosts as well.
A recent PokerStars Blog pointed out some challenges that come with operating across borders, which includes having to find balances in rake that best serve the players and the ecosystem while also satisfying multiple tax rates. They explain that adjustments had to be made to accommodate France's higher effective tax rate and the gaming duty on poker, which is applied to stakes rather than revenues in France.
The following is a summarized rundown of the new rakes players will find in the shared games, at least for now.
| Game Type | New Rake Rate | Implications for France and Spain |
| --- | --- | --- |
| Ring Games | 5.75% | 0.75% decrease for France, 0.50% increase for Spain |
| Zoom Cash Games | 5.25% | Closer to Spain's structure |
| Spin & Go | 7% | Stable for France, decrease for Spain |
| Multi-table Tournaments | 10% | Increase by 0.5% for each |
| Sit'n'Go | Varies; 5% for €3 buy-in SNG | Increase for Spain, similar for France |
While France and Spain remain the only two countries feeling out the shared liquidity terrain for the time being, it seems they won't be alone for too long. As Italy and Portugal continue to make headway toward joining the party, we will also see what other operators are able to get licensed in multiple jurisdictions and begin to advantage of new shared liquidity possibilities in Europe. For now, PokerStars is the lone explorer, and they are paddling along, ready for Italy and Portugal to get onboard.
PRO reported that during the French-Spanish shared player pool launch last week, Guy Templer, Chief Operating Officer of Stars Interactive Group, the gaming division of The Stars Group, offered his company's support in moving along the process for the other two to join.
"We would encourage Italy to resume their drive toward shared liquidity which after a good start has recently slowed considerably.
"We're looking forward to extending [the French-Spanish player pool] to Italian and Portuguese players, and offer our full support to the relevant authorities in those countries to do so," he stated.
It would appear that the players aren't the only ones anxious for further resolution in Italy and Portugal when it comes to pooling players in the European online poker market.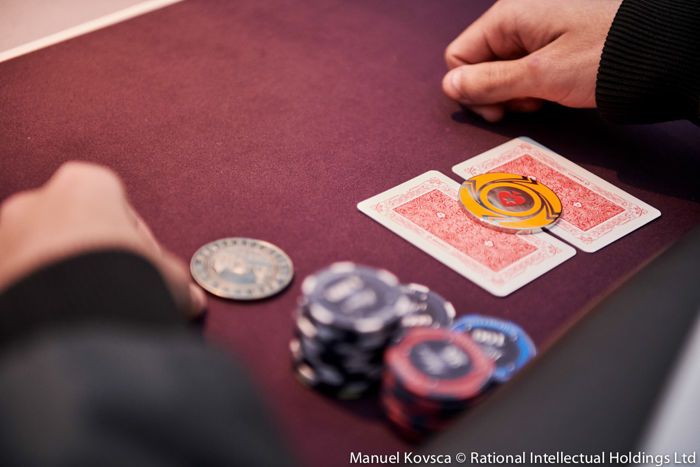 The Stars Group is a majority shareholder in iBus Media
Finding a trustworthy room to play online poker can be a monumental burden. That's all the more true if you're just looking for a place to play poker for free. We've listed five of the best play-money poker sites to enjoy and help hone your skills.