Vanessa Selbst Retires as Pro Poker Player
Vanessa Selbst announced via her Facebook that she's walking away from the game on a professional level to transition into a career working with a hedge fund.
As part of that transition, Selbst said she'll no longer be a member of PokerStars Team Pros going forward.
"Poker has given me so much over the last 12 years since I learned how to play Texas hold'em," she wrote. "It has been intellectually challenging, exhilarating, fun, and extremely rewarding. It has given me the opportunity to travel to places I might never have experienced, and forge friendships with people from all over the world."
Widely known for her aggressive play and sometimes aggressive attitude at the tables, Selbst has posted an impressive track record of tournament results with over $11.8 million in live cashes. She won three bracelets during her career, one each in 2008, 2012 and 2014.
However, those results had petered out to a startling degree over the past two years. According to The Hendon Mob, Selbst cashed for at least $800,000 each year between 2010, her first year as a PokerStars Team Pro, and 2015. In 2016 and 2017 combined, she cashed for only about $120,000.
Time to Move On
Selbst admitted that in recent years poker has felt more like work, and as she has gotten older, she has felt less and less inclined to put in the time required to succeed in today's poker environment.
"The shift in the nature of poker games and what it requires put me at a crossroads and asked the question of me whether I would rather change my relationship to the game or move on," she wrote.
"To me, the opportunity to work hard and learn something totally new and get to keep poker in my arsenal of fun go-to hobbies feels like the right approach."
Selbst also cited a desire to reduce her travel schedule. She also said she doesn't feel good about promoting online poker as a beatable game for amateurs anymore.
Moving on from poker means Selbst will try out a new career, one that a number of poker players have transitioned into: working as a trader for a hedge fund. She said she started a few months ago and is excited to keep learning in what she called a "really freaking difficult" field.
"There's so much to learn and figure out in a world that's completely new to me and every day I think I'm getting the hang of it, the next day I fail at the next challenge," Selbst wrote. "It's exhausting, exciting, and completely humbling every single day."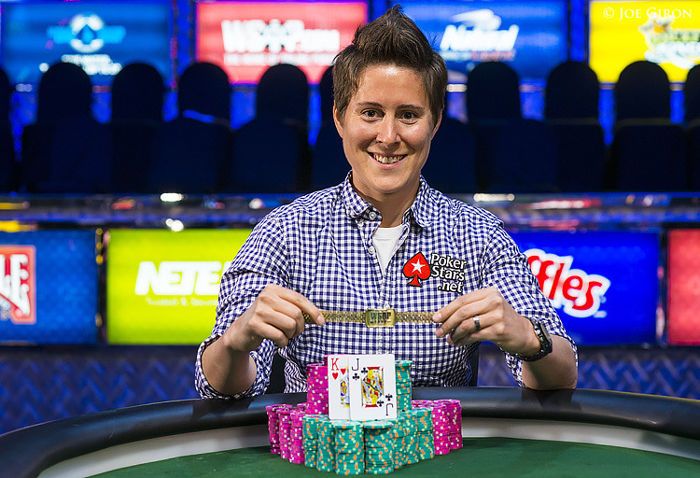 The Stars Group owns a majority shareholding in iBus Media.