Off The Felt: Super Bowl, Snorkeling, and Vietnam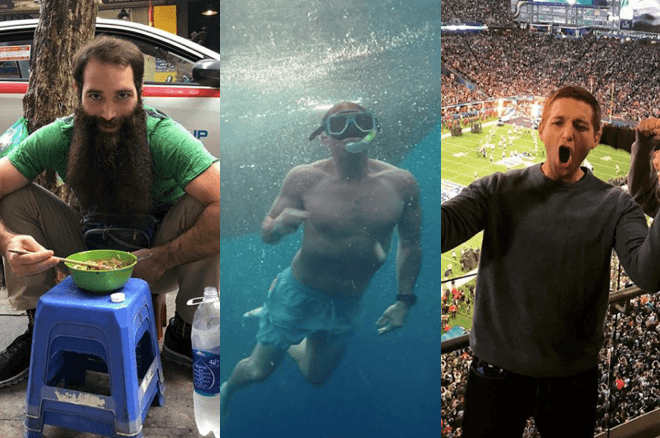 Our poker players welcomed February with some epic activities, and, of course, they had time to share it with us on social media.
Some of them were enjoying snow and skiing in the beaches, while others visited exotic countries like Philippines or Vietnam. In fact, Alex Keating is almost a local there. And, of course, the Super Bowl happened.
So... let's take a look at what they did this week:
What a cute piece of art.
Tony was really happy.
Shannon discovered Philippines, wow.
And Mohsin enjoyed the good weather too.
Ashley was also traveling to Taipei with Kitty.
Liv was once again at the Grand Canyon.
Steven visited Tasmania.
And Bryan was Bali livin'.
Mustapha has a way of just putting a smile on your face. JUMP!
Wait. Dwan knows how to swim?
Christian, that looks fun.
And of course, we got a gym selfie.
That's a breakfast, Parker!
Alex... are you okay?
Jesse, is that you?
Ripped on ripped.
Views.
Everybody needs an account at one of these online poker rooms! They're the biggest, the best, and we get you the best poker bonuses. Check out our online poker section for details on all the online poker rooms around.