Off The Felt: Koalas, Travels and Gym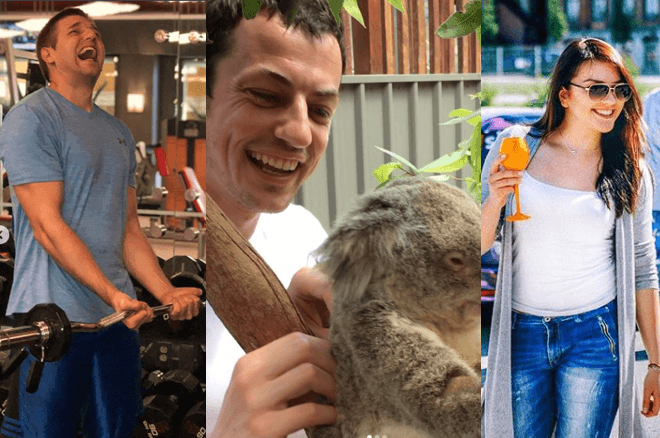 The 2018 Aussie Millions tournament is still going on in the amazing city of Melbourne. So, of course, our poker players continued to visit on their free time some nice beaches and cute animals (you'll see what we're talking about).
Others were travelling, like Lynn Gilmartin, or just chilling and drinking prosecco, like Monia, a perfect plan too, right?
Ashley visited one of the best spots in Australia!
Early contender for photo of the year.
Steven is enjoying Australia too.
Cute?
Ebony Kenney was taking some time for herself.
Kangoojumping is amazing, right Robert?
Wait a minute, there is a museum dedicated to ice cream?
Tony is trying to show us that going to the gym is nice, but nope.
Imagine Liv's family meetings.
Thanks for that motto Monia. Will apply it for sure.
Lynn's confused face is visiting Minnesota.
This video broke the Internet with cuteness.
What a hipster.
Concrete jungle.
Finding a trustworthy room to play online poker can be a monumental burden. That's all the more true if you're just looking for a place to play poker for free. We've listed five of the best play-money poker sites to enjoy and help hone your skills.