Off The Felt: Vacations from Poker, Babies and Big Announcements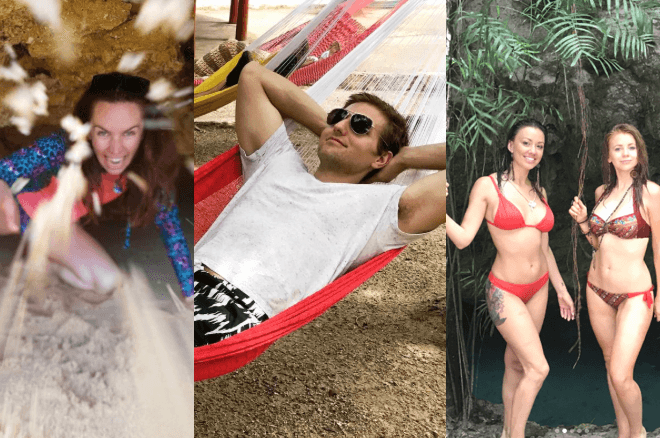 WPT crew hard at work.
See.
Why doesn't this selfie have more likes?
@jaredjaffee21 @LivePokerRoom @WPT @NandosUSA This tweet written inside of Nandos. https://t.co/XHxOYRbXJF

— Christian Harder (@realcharder30)
Hockey is officially in Vegas! RealKid may be the #1 fan.
Vivi sitting on a tree...
Aww best friends for life.
I am happy met DK for long time ago, we r the best friend, we work at same company team pro, who said men n woman c… https://t.co/Vr9afYd5cy

— kitty kuo thomas (@kittykuopoker)
You're getting married? Congrats! What a year.
OMG cuteness! What a nice break from all the poker.
Bro, why you sittin' on a public floor?
Get well soon, little guy.
Lesson: Let's not get on Liv's bad side.
These two are definitely in the running for best couple.
The next generation of poker. Congrats.
That could be a funky tan line. Watch out.
Ha! Yes!
Finding a trustworthy room to play online poker can be a monumental burden. That's all the more true if you're just looking for a place to play poker for free. We've listed five of the best play-money poker sites to enjoy and help hone your skills.