Legal Poker in Texas? WPTDeepStacks Announces Houston Stop
The WPTDeepStacks released details of the second half of its fifth season last week. There were some of the usual and expected properties for many poker players and fans — Thunder Valley, Seminole Hard Rock, and Playground Poker Club. But one stop certainly stood out – Houston, Texas.
That's right, the state that gave Texas Hold'em its name will be hosting a $1,000 buy-in event Sept. 21-25 at Freerolls Poker Club. The event would be the first non-charity major tour poker tournament ever held in the Lone Star State.

Getting in the Door
Poker clubs have been a source of legal limbo as the properties popped up here and there across the state from Tyler to Austin to Houston.
In recent months, clubs in Collin County, near Dallas, have closed after facing legal scrutiny from law enforcement. At the same time, clubs in the Austin and San Antonio areas have played on as authorities allow the "club dynamic" of the facilities to continue.
The event would be the first non-charity major tour poker tournament ever held in the Lone Star State.
WPTDeepStacks officials said they have been assured everything is legal with the event. Players will be charged a membership fee to get in the door, but the property will take no rake inside on any of the games. So officially, the buy-in for this event might be listed at $1,000 + $0.
"There are always concerns anytime a company moves into a new market for the first time," WPTDeepStacks executive director Chris Torina says. "Hosting an event in Texas presents challenges, sure, but luckily a lot of due diligence and research went into this decision.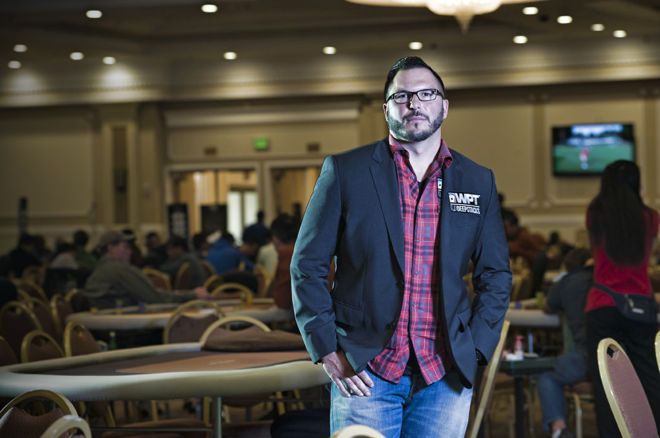 "Our partner in Houston, FreeRolls Poker Club, has assured us that they comply, and will continue to comply, with all local and state laws, and have given us a firm grasp on how the venue itself conducts business. We also looked at this event as a marketing initiative to help expand the game of poker not only in Houston, but in Texas as a whole."

Enter Freerolls Poker Club
Many Texas card rooms operate in much the same way as a country club, charging a monthly or daily fee as well as a by the hour "seat fee." The Freerolls opened with a soft launch last week but has planned an official opening for April 9.
"FreeRolls is unique as we are really the only club in Houston that operates on a model that does not have the gray areas when it comes to the law," says Trent Daniel, club co-founder and business development director. "We do not charge any fees to our members beyond membership. So under our model, players pay one time and play all day. No seat rentals, no time charges, nothing."
"Anytime you enter a market for the first time, especially as a pioneer, it's a big deal."
All players must become a member through a daily, monthly, or annual membership. The property will also offer the FreeRollers Lounge to play a game of pool, chess, or watch sports.
The club also notes that its business model is "based on Texas law," referencing a 2005 opinion letter from the Texas Attorney General which states, "as long as participants do not risk money or anything of value to try to win any prize, the game is not illegal."
Freerolls notes on its website that under Texas law, defenses to prosecution for gambling statutes include:
gambling must be in a private place.
no person received economic benefits other than personal winnings.
except for the advantage of skill or luck, the risks of losing and the chances of winning were the same for all participants.
Daniel says his group is not worried about law enforcement because they have closely followed state law – and that other clubs may not be in compliance. Club owners even met with Houston police to lay out their business model and plan for a WPTDS tour stop. The meeting went well, he says, and they were told their model fit within Texas law.
"Our legal counsel strongly felt that seat rentals and time charges were potentially problematic under Texas law and our meeting with the Houston Police Department confirmed those concerns. Thus we adopted the advertiser-supported model that FreeRolls operates under," he says. "We decided early on we were not willing to operate under a loophole in the law, but opted to find a way to operate completely within the plain letter of the law – and that is why we were such an attractive proposition to WPTDeepstacks."
The club will add to its revenue via exclusive "in-table" advertising portals on 7-inch touchscreen devices that will show various ads. Club owners are in the process of selling advertising.

A Pioneering Partnership
In recent months, State Rep. Geanie Morrison (R-Victoria) requested a legal opinion from Attorney General Ken Paxton "as to whether these alternative forms of funding are legal or illegal under current law," according to the Corpus Christi Caller-Times. Other groups opposed to gambling have also made similar requests.
Paxton has yet to offer an opinion or a time frame for such an opinion. Poker club owners are also hoping the state Legislature offers a bill in 2019 to officially legalize the clubs. That may be an uphill fight as similar attempts to expand any form of gambling in Texas have failed over the last decade.
Houston area cardplayer Scott Whitt, 49, played at the FreeRolls club when it was under another name. He says it's "an awesome facility," and houses 20 tables and twice as many big-screen TVs. He believes a major tournament event like the WPTDS will go over well in Space City.
"It's better than any card room in Lake Charles," Whitt says. "I think they'll get a big crowd."
"We have been blown away by the response to the announcement."
Whitt says the "seat fee" is a normal part of many of the clubs' business model in the area (not FreeRolls), and may be what dooms many of their attempts to skirt gambling law. But that is also in dispute by many club owners.
The WPT believes the tournament will go on in September, and many Texas poker players are hoping law enforcement and state government don't send the new trend in Texas poker clubs to the muck.
"Anytime you enter a market for the first time, especially as a pioneer, it's a big deal," Torina says. "It's exciting. We can bring our brand to an emerging market and to the doorstep of so many poker players, fans, and enthusiasts. We are hopeful that WPTDS Houston sets the bar for what the City of Houston and the State of Texas should expect from a first-class live event."
Daniel has been pleased with the reception to the first major poker event making its way to Texas.
"We have been blown away by the response to the announcement," he says. "We are pretty heavy social media promoters, and we have been getting inquiries from all over the country as to how we got WPTDeepStacks to come to our club in Texas."
If all goes well, players across the Lone Star State may be seeing more FreeRolls clubs and possibly more tournaments series.
"Our whole business model is to expand the FreeRolls brand across the State of Texas and then move it to other states with gambling laws similar to ours," Daniel says. "We intend on being pioneers in every sense of the word."

Sean Chaffin is a freelance writer in Dallas, Texas, and the host of the PokerNews Podcasting Network's newest podcast True Gambling Stories. To listen, click here.