Inside Gaming: Delaware iGaming Revenues, Houston Pushing for Casino Gambling, and More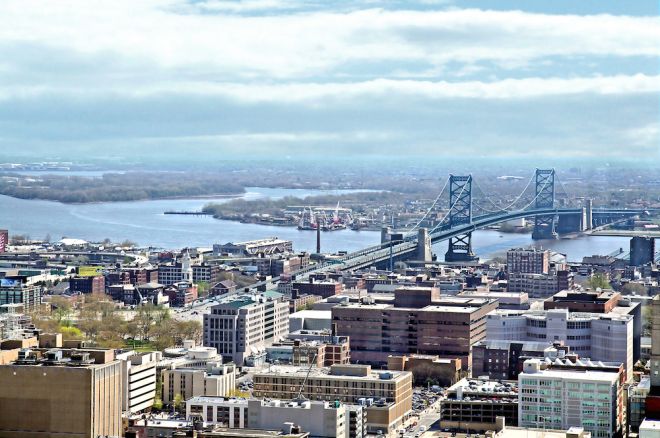 In this week's edition of Inside Gaming, Delaware's iGaming revenues rise, Houston pushing for legalized gambling, and Kiowa County, Colorado shows interest in casino expansion.
Delaware iGaming Revenues Rise; Still Falling Short of Target
Delaware's pre-regulation projection for online gaming was to generate $5 million in revenues in the first 12 months. In February, iGaming revenues rose 13 percent to $166,454, but the state is still on pace to fall well short of their goal.
Online poker plummeted in February, dropped 16 percent to $73,971 from $88,390 in January. This is the second lowest amount since Delaware launched online gaming in November, and poker now represents 44 percent of total online gambling revenues, down 76 percent from December.
Casino gaming is on the rise. Users wagered double the amount ($2.2 million) they did in January, and the online operators subsequently earned $64,986. They earned $27,496 from slots and video poker.
Three Delaware racinos offer online gambling, with Delaware Park generating over two-thirds of the total revenue:
| | | |
| --- | --- | --- |
| *Operator | Revenue | New Accounts |
| Delaware Park | $112,438 | 293 |
| Dover Downs | $40,007 | 772 |
| Harrington | $14,009 | 402 |
On Feb. 25, Delaware Gov. Jack Markell and Nevada Gov. Brian Sandoval signed an intrastate online poker partnership. The agreement was the first of its kind in the United States, and will aim to expand the marketplace even further with more states.
There is no set date for implementation, however, which worries researcher Frank Fantini.
"It might be two, three years from now, we might say this [online gambling] is a nice little business in Delaware," he said. "But right now, it's pretty slow."
OnlinePoker.net has more
Texas Racing Industry Pushing for Casino Gaming
With neighboring states offering high purses, horse breeders are leaving Texas at a fervent pace. To combat this, the horse racing industry is prepared to fight for the legalization casino gambling.
According to the Memorial Examiner breeders registered just 300 foals eligible for horse racing in 2013. The peak for the state was more than 4,000. Concurrently, Oklahoma's racing industry is booming, raking in $3.6 billion for the state in 2012.
The Texas Racing Commission reported that in 2011, attendance dropped 12 percent, wagers dropped 23 percent, and purse revenue decreased in the five years preceding the study.
"How can we compete with surrounding states where the horses can compete for two to three times the amount of money in Louisiana or Oklahoma?" asked Andrea Young, CEO of Sam Houston Race Park. "Absent any new revenue, the ways we were going to do that was cutting our supply, allowing us to have more revenue to spread over shorter times."
Both Louisiana and Oklahoma play host to land-based, Las Vegas-style casino resorts, and according to state research, Texans spend about $4.37 billion a year on gambling in neighboring states. Of that figure, $3.2 billion is spent on actual wagering, while the rest is spent on traveling, food, and hotels.
"Our core revenue is gaming," said Young. "The model is designed for having that primary gaming revenue as core business. We've had to modify our business a lot because the core economics behind the sport are so broken."
According to Young, Sam Houston grew every year until 2002, when Delta Downs opened in Vinton, LA with casino gambling.
Young has support from a group named Let Texans Decide and State Rep. Allen Fletcher. Let Texans Decide has been pushing for a referendum to allow Texas citizens to vote for casino gambling for years, and Fletcher agrees.
"We've never had the opportunity, as legislatures in the state of Texas, to cast a vote allowing the people of Texas to vote," Fletcher said. "I've heard many times that people have said they want this in our area, and I've always said it's your decision. If I get the opportunity to put in the ballot, I will."
There is certainly staunch competition from conservative groups Empower Texas and Texans Against Gambling. Both organizations believe that increased crime and social problems are the only affects of gambling expansion.
For more, check out the Memorial Examiner
Kiowa County Looks for Alternate Source of Income
Kiowa County, Colorado was banking on a proposed economic injection from the oil-and-gas industry, but those projects fell through and the county is now exploring casino gambling.
"There's no jobs around here," Kiowa County Commissioner William Koehler said. "There's been some exploratory wells drilled, but basically all dry holes and a lot of money spent."
The county surveyed its 961 registered voters to measure interest in pursuing casino development. A total of 484 voters (50 percent) responded, and 55 percent voted yes.
"We're looking for a single casino, or maybe two," Koehler said. "No more than that."
If the county votes in favor of gambling expansion in November, than Kiowa County will join three others asking state voters to authorize casino gambling. Commercial casinos are currently authorized in Black Hawk, Central City, and Cripple Creek. State voters approved limited gaming in the early 90's, in an effort to revitalize historic mining towns.
State lawmakers and industry representatives have discussed expanding gambling statewide, and have even considered online poker.
"The climate is getting more favorable," said I. Nelson Rose of Gambling and the Law, but he doesn't know if the Colorado proposals will be successful. "…People tend to not vote to put casinos in their own backyard."
The Denver Post has more.
Photo c/o SXC.hu.
Get all the latest PokerNews updates on your social media outlets. Follow us on Twitter and find us on both Facebook and Google+!