Inside Gaming: Social Gaming Growing, Revere Votes Yes, and Adelson Eyes Japan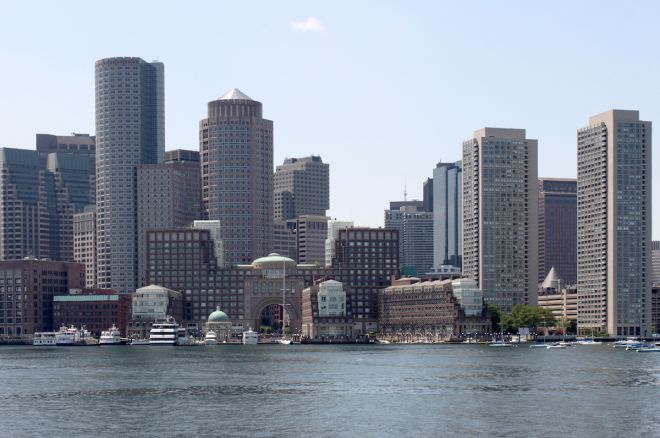 In this week's edition of Inside Gaming, social gaming is projected to be a multi-billion-dollar industry, Revere says "yes," the Florida gaming bill omits online poker, and Sheldon Adelson eyes Japan.
Social Gaming Could Reach $17.4 Billion in 2019
Yes, that's billion. With a "B."
According to a report from Transparency Market Research, the global social gaming market is expected to reach a value of $17.4 billion by 2019. Estimates show that the market could increase at a compound annual growth rate (CAGR) of 16.1 percent.
Growth in the use of both the Internet and social networking sites has generated growth of games on the web. The increased demand and decreasing prices for smartphones and tablets are also major factors in the projected value. The Asia-Pacific region had the largest impact in the social gaming market in 2012, accounting for a 45-percent share, and is expected to reach $7.59 billion by 2019 — more than a third of the total projection.
Virtual goods helped generate 60 percent of the revenue followed by advertisements in 2012.
People between the ages 19-25 are the largest contributors to the growth of social games. This group is expected to grow at a CAGR of 17.3 percent from 2013-2019. The increased availability of Internet in schools, colleges, and homes is a contributing factor in this growth.
Females tend to participate more than men. In 2012, 54 percent of females contributed to social gaming, while only 46 percent of males did the same.
The most notable limitations for the global social gaming market are bans on such sites in regions like the Middle East and China.
For more, head to ciol.com
Revere Votes Yes to Mohegan Sun Casino
With 63-percent support from voters in Revere, Massachusetts, Mohegan Sun's proposal to build a $1.3 billion gambling resort at Suffolk Downs is still alive.
"We're gamblers," one citizen told Boston.com. "[A resort casino] is going to go in somewhere, so it may as well go here in Revere."
The proposed 42-acre resort now moves to the state gambling commission, where it will compete for the Greater Boston resort casino license — the most lucrative in the state — against an Everett proposal from Wynn Resorts. The winner will be chosen in May or June.
Wynn won their vote with 86-percent support from Everett citizens last June.
Tuesday's victory offers a second chance for both Mohegan Sun and Suffolk Downs. Both entities lost referendums in November — Mohegan Sun in Palmer, Massachusetts, and Suffolk Downs with Caesars.
Under the proposal, the track would become the casino's landlord if approved. Suffolk Downs has pledged to use the proceeds of the lease to preserve racing at the last thoroughbred track in New England.
Opponents continue to argue that a casino would bring traffic, crime, and other issues.
"Short-term gain, long-term pain," Rev. George Szal said during a demonstration on Tuesday. "This casino will not fulfill its promises. It might provide some jobs in the beginning, but they won't last."
John Ribeiro, chairman of the Repeal the Casino Deal campaign, agrees.
"The industry is merely plucking off cities devastated by the recession and buying loyalty on the promise of jobs and revenues we know from experiences elsewhere will not materialize," he said in a statement.
PokerNews will continue to monitor the competitions for casino licenses in Massachusetts.
Boston.com has more.
New Florida Bill Omits Online Poker
On Monday, the Florida Senate Gaming Committee released a much-anticipated gaming reform bill.
Senate Proposed Bill 7052, constructed by the Senate Gaming Committee with help from a consulting firm, introduces several changes, including a gaming control board, but it fails to address online gaming. The bill does address online wagering, however, prohibiting the operation of an online wagering business and the transmission of information for gambling purposes.
There are already criminal gambling sanctions in the state of Florida with regards to online wagering.
SPB 7052 does ask for increase authority control and enforcement over gaming, authorization for the Governor to renegotiate with the Seminoles, consolidation for all forms of gaming other than the lottery, authorization for two destination casinos in Miami-Dade and Broward County, and reduced requirements for operating a poker room.
According to Chris Grove of OnlinePokerReport.com, there is still a chance for online poker to sneak into this bill or other legislation this year.
"The bill is still in a very early stage, and is, as the name implies, a proposed bill," Grove writes. "The Gaming Committee will meet again to discuss the bill and likely amend it before formally presenting the bill to committee or to the rest of the legislature."
Grove adds that large bills like this are difficult to pass, and a smaller, online poker-only bill could be more successful on its own.
For more, check out Grove's work at OnlinePokerReport.com
Sheldon Adelson Eyes Japan
If Japan legalizes casino gambling, Sheldon Adelson is set to spend "whatever it takes" to develop in the Land of the Rising Sun.
Las Vegas Sands is a strong candidate to win a license in Japan if the gambling laws are relaxed, thanks to successes in both Singapore and Macau. Japanese lawmakers are especially interested in Singapore as a model for lawmakers moving forward.
There will also be competition from rivals MGM Resorts International, Genting of Malaysia, and Melco Crown Entertainment.
"Would I put in $10 billion? Yes," Adelson said in a media briefing during an investor seminar in Tokyo. "Would I rather do it at seven? Yes."
Two months ago, Adelson was forced to cancel his $30 billion EuroVegas project outside of Madrid. Spanish citizens and the Federal government refused to relax their environmental laws for the multibillionaire casino mogul.
CLSA, a brokerage firm based in Asia, estimates that Japan could generate $40 billion in gambling revenue a year if resorts are established in Tokyo, Osaka, and 10 smaller sites in places like Hokkaido and Okinawa. Japanese lawmakers in favor of legalizing gambling are urging their cohorts to pass legislation sooner rather than later, as Tokyo hosts the Summer Olympics in 2010.
For more, check out the New York Times.
Photo courtesy of SXC.hu
Get all the latest PokerNews updates on your social media outlets. Follow us on Twitter and find us on both Facebook and Google+!