Inside Gaming: Federal Commission Concerned About Macau, Tribes Eye iGaming, and More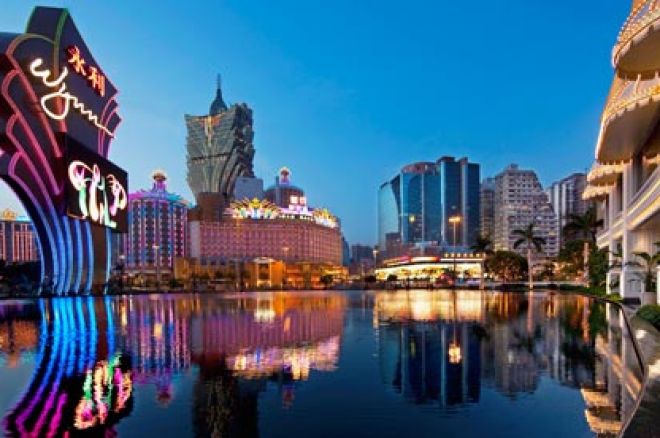 This week's edition of Inside Gaming examines potential issues in Macau, Native American tribes planning for Internet gambling, and an EU official scrutinizing Austrian gaming laws.
Federal American Commission Concerned with Macau
On Wednesday, a report issued by the U.S.-China Economic Security Review Commission said that weak financial controls in Macau pose "significant risk" of money laundering and terrorist financing. The federal commission, which is studying American relations with China, recommends a "close examination of gaming in Macau."
The 12-member panel includes trade, intelligence, defense, and international affairs experts, and says it "did not seek nor did it find evidence of wrongdoing by any U.S.-based casino company, either in Macau or in Las Vegas." They did say that federal oversight or regulation of U.S. gaming companies conduction business in the former Portuguese colony might be merited, and recommends that the federal government press the Chinese government.
This is the first year the commission, founded in 2000, looked at Macau. The rapid increase of gaming revenue along with the relatively loose regulations and strict privacy laws raised red flags.
Three companies stationed in Nevada, MGM Resorts International, Wynn Resorts Ltd., and Las Vegas Sands Corp. operate in Macau.
Nevada Gaming Control Board Chairman A.G. Burnett testified in June that the state believes these Nevada-affiliated casinos in Macau "offer robust compliance with anti-money laundering protocols." He also added, "from our perspective of regulation in this matter, we have limitations."
Gaming companies weren't invited to testify in the summer, and quickly defended themselves after the report was released.
"We have always and will continue to operate with high standards of compliance in meeting government requirements in both Macau and the U.S.," MGM Resorts spokesman Alan Feldman said.
Some contested that the commission's findings are less meaningful because they never traveled to Macau for the report, while Geoff Freeman, president and CEO of the American Gaming Association, called the report "incomplete" and "widely dissented."
"The Macanese regulatory environment continues to evolve," he said, "and we are committed to a long-term partnership that enables our companies to thrive and meet the strict regulatory standards of each market in which were are licensed."
Former U.S. Sen. James Talen (R-Missouri) disagrees, saying this may warrant federal involvement.
"It is our view that the underlying questions about the integrity of operations in Macau bear further scrutiny by Congress," he wrote in the report. "As part of this review, Congress should examine whether federal oversight and, potentially, regulation of the overseas activities of domestically licensed gaming enterprises is merited... The question for Congress, and federal authorities, is whether U.S. gaming enterprises are being used as venues — knowingly or not — that advance the illegal activities of the Chinese triads."
For more, check out the Las Vegas Review-Jorunal.
Native American Tribes Eying Internet Gambling
According to the Washington Post, small Native American tribes are interested in the regulation of Internet gambling.
Last week, hundreds of native leaders traveled to Washington D.C. for an annual summit on tribal issues, and some individuals from smaller tribes in the northern Midwest conducted their own business meeting. The topic at hand was a treaty to pool resources to create an online gambling operation that could compete with established companies.
"Nobody knows how big it's going to be," Jeffrey Nelson, a D.C.-based lawyer told the Post. "But everyone has stars in their eyes, because it's large."
The leaders understand that urban centers generate higher casino revenues, while remote locations, where tribes tend to have sovereignty, have fewer customers. Internet gambling can combat these location problems, but launching a gambling website is difficult. The tribes need a large enough player pool to make the business venture profitable, and they need the necessary capital to protect themselves from a player hitting a big score.
Nelson, like most members of the poker industry, doesn't believe that a federal law will be passed in the "foreseeable future." Tribes don't need federal or state approval to start offering "Class II" games like bingo and poker, but without federal or state approval, players could only access the site on the reservation.
Tribes would also need approval from the National Indian Gaming Comission.
Nelson suggests that if the small tribes join forces and create a common platform, they could create a large enough player pool for the time being, and then expand once broader legislation is approved.
"Some of the older guys on the council, they see the word treaty, and they're a little hesitant," said Jerome "Brooks" Big John, a member of the Lac du Flambeau Lake Superior Band of Chippewa Indians. This tribe, located in Wisconsin, was already developing their own gaming site when Nelson approached them, and they decided to ratify the treaty because it could increase their chances of expanding off the reservation.
"I think that knocking on doors together, we'll be able to accomplish more," he said.
Lac Du Flambeau's free-play site launched in September, and while the tribe doesn't profit directly from the various games offered, the site is used as a marketing tool. The tribe believes that they can simply "flip the switch" and began using the platform for real-money gaming.
Nelson is still recruiting tribes, and earlier this year, a group named the Intertribal Online Gaming Alliance said they would attempt something similar. Inside Gaming will continue to monitor tribal activity to see if any of these plans come into fruition.
The Washington Post has more.
Advocate General Criticizes Austrian Gambling Legislation
On Tuesday, iGaming Business reported that the European Gaming and Betting Association has welcomed Advocate General Eleanor V.E. Sharpston's criticism of a lack of consistency in Austrian gambling legislation.
Sharpston believes that it is up to the EU Member States to provide the necessary evidence that gambling legislation remains consistent. This isn't the first time the Austrian government has been scrutinized for it's gambling system — they have already been involved in several court cases on both the national and international level.
The Advocate general cites a Court of Justice of the European Union (CJEU) case-law that states, "the burden of proving that the restriction is proportionate rests with the Austrian authorities." Sharpston says that there is a growing problem in Austria, and that the national government must solve the issue.
"Advertising that encourages gambling by trivializing it, giving it a positive image or increasing its attractiveness aims to expand the overall market for gaming activities rather than channeling the existing market to certain providers," she added. "Such an expansionist commercial policy is plainly inconsistent with an aim of achieving [a] high level of protection for consumers."
According to a settled CJEU case-law, violation of EU law preludes the imposition of criminal penalties for infringing the restriction. Sharpston also believes that Austria may be breaking laws in regards to their obligations under the EU Charter of Fundamental Rights.
EGBA Secretary General Maarten Haijer responded to Sharpston's opinion, saying, "It becomes clear from today's opinion that the AG does not consider the Austrian gambling legislation as fulfilling the consistency requirement in order to comply with EU legislation and existing jurisprudence."
He added, "by reaffirming the obligation for national regulation to be consistent, the opinion once again confirms the 'red lines' of EU jurisprudence that member states cannot cross. It reinforces the need for the European Commission to fulfill its role as guardian of the treaties, including by making use of infringement procedures where needed."
For more, head to iGaming Business.
Photo courtesy of The Guardian
Get all the latest PokerNews updates on your social media outlets. Follow us on Twitter and find us on both Facebook and Google+!