Inside Gaming: Macau Crushes 2013, Borgata COO Talks Online Gaming, and More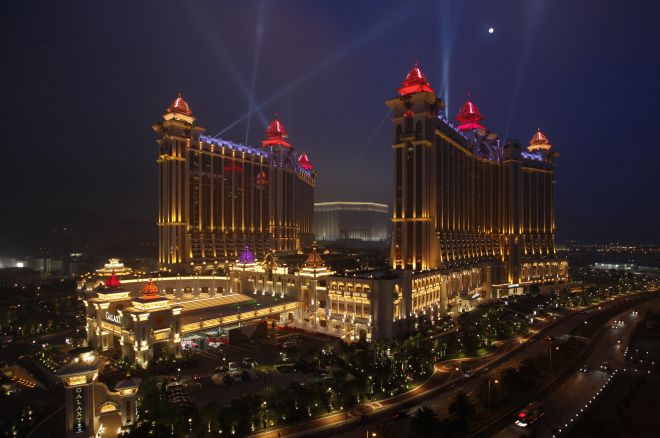 In the first edition of Inside Gaming for the New Year, we look at Macau's dominance in 2013, China's revenue increase, second-quarter profits for Nevada Gold & Casinos, and an interview from Borgata's COO about online gaming.
Macau Rakes in $45.2 Billion in 2013 Gambling Revenue
According to the Wall Street Journal, on average, one day of betting in Macau covers an entire week's worth of wagers on the Las Vegas Strip.
Macau generated 360.7 billion patacas ($45.2 billion) in gambling revenue in 2013 — a 19 percent increase from 2012. Deutsche Bank analyst Karen Tang forecasts that the region will grow by another 20 percent in 2014, while CLSA analyst Aaron Fischer predicts that the former Portuguese colony will rake in $77 billion by 2017.
In 2012, Macau's gambling revenue rose 14 percent.
Over the last 12 months, Melco Crown Entertainment, MGM China Holdings, and Galaxy Entertainment Group all doubled their share prices. That trio, along with Las Vegas Sands, Wynn Resorts, and SJM Holdings, is investing billions more to expand their respective properties in preparation for continued economic growth in the region.
Gaming growth is expected throughout Asia in the coming future. Bank of America Merrill Lynch analyst Billy Ng predicts that 20 new casinos will open across Asia over the next five years, increasing the total amount of properties to roughly 100. The market size is expected to grow to three billion people.
The United States hosts about 1,000 gaming facilities, which service roughly 314 million people.
While Macau is booming, Las Vegas is infected with abandoned, multibillion-dollar casino projects like Fontainebleau. Analysts believe that the Strip's revenue increase 3 percent to $6.4 billion in 2013 from $6.2 billion in 2012. A 2011 report by PriceWaterhouseCoopers said that Las Vegas makes up 10 percent of the U.S. gambling market.
Atlantic City is in even worse shape. When compared to the city's peak in 2006, casino revenue plummeted 42 percent to $3.05 billion in 2012.
The Wall Street Journal has more
Nevada Gold & Casinos Refinances Debt; Posts Profit
Nevada Gold & Casinos expects to begin the New Year strong after refinancing their long-term debt. At the end of the second quarter, the company penned a new five-year, $12.75 million revolving line of credit.
"Not only did we significantly reduce our borrowing rate from an all-in effective rate of 12 percent down to 6.5 percent, the revolver also provides us with some cash management flexibility," Nevada Gold President and CEO Michael Shaunnessy said.
Shaunnessy added that the company used excess cash to reduce their debt by $1.2 million.
The firm posted an EBITDA of $1.4 in the second quarter , an increase from $1.3 million from the previous year, but net revenue is down from $33.2 million in the first six months of last year to $32 million this year.
"We delivered solid results for the second quarter in a difficult revenue environment, and are now moving into the two stronger quarters of our Washington operations," said Shaunnessy.
The company owns and operates 10 mini-casinos in Washington state, and an 811-slot route in 18 locations in Deadwood, South Dakota.
Mutual of Omaha Bank provided the new revolving credit for Nevada Gold. Shares of the company rose two cents (1.67 percent) to $1.22 once the news broke.
"The new facility…provides greater financial stability for Nevada Gold as well as significantly improving our cash flow," Shaunnessy added. "We are actively searching for new properties and management contracts that fit (our) investment parameters and enhance shareholder value."
Casino City Times has more.
Borgata COO Talks Online Gaming
Borgata President and COO Tom Ballance appeared on CNBC's "Squawk Box" on Thursday to discuss legalized and regulated online gaming in the Garden State.
Customers have already created more than 20,000 real-money accounts on Borgata-sponsored sites thus far, and Ballance believes that the numbers have exceeded expectations.
"Borgata was uniquely positions to be at the forefront, primarily because of efforts by our managing partner, Boyd Gaming Corporation. Boyd's strategy is to engage in online gaming nationwide," he said. "We weren't out hunting for a service provider, when others were. We were all set up and ready to go."
Ballance added that online gaming isn't a threat to brick-and-mortar casinos.
"When we match up databases, the great majority of players who were playing online have not been to Borgata in well over a year. And the vast majority have made fewer than two trips in the past year. So it's a different customer."
Echoing Poker Players Alliance Director John Pappas, Ballance also argued that there are more checks for problem gamblers online.
"Online we actually have more controls…You don't extend credit online. You've got to fund your account somehow…through your checking account or through a credit card," he said.
Borgata posted revenue increases for the first 11 months of 2013, and its only the second time revenue has been up in the last seven years.
"We were up about three percent at the end of 11 months," Ballance said. "And that's really encouraging for us."
For more, check out CNBC.
There's also a demographic shift between online gamblers and brick-and-mortar bettors, as the former skews more male.
China Generates $13 Billion in Video Gaming in 2013
Gambling isn't legal in Mainland China, but video games certainly are.
In 2013, China generated 83.17 billion RMG ($13 billion) in video game revenue, according to the GPC. This is a 33 percent increase from 2012, and a more than 400 percent increase from the $3 billion generated in 2008.
While mobile gaming is growing, client-based PC games dominated the market share, bringing in $8.7 billion in revenue. Mobile games represented $1.8 billion, which was 50 percent more than analyst predictions of $1.2 billion. Browser games generated $2 billion, and social gaming raked in $1 billion.
Due to government restrictions, console gaming only generated $15 million.
Domestic game developers have a stronghold on the market, representing $7.8 billion (30 percent) of the gaming revenues.
If gambling, preferably online gambling, migrates from Macau to Mainland China in the coming years, there will certainly be enough developers to support online platforms.
For more, check out Games in Asia
Photo courtesy of Business Insider
Get all the latest PokerNews updates on your social media outlets. Follow us on Twitter and find us on both Facebook and Google+!