Inside Gaming: Nigeria's Gambling Growth, and Gambling Bills in Japan and Kentucky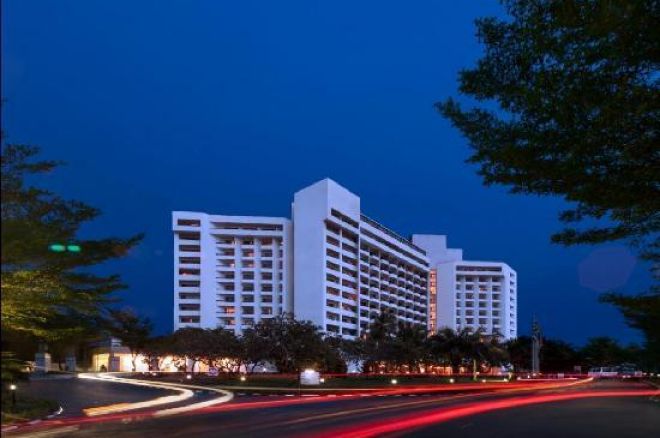 In this week's early edition of Inside Gaming we take a look at gambling growth in Nigeria, a Japanese casino gambling bill, and a Kentucky lawmaker's attempt to expand casino gambling in the Bluegrass State.
Nigeria Gambling Market Growing
According to an annual report from PricewaterhouseCoopers (PwC), a multinational professional services firm, Nigeria will be one of the fastest-growing African countries for gambling the next five years.
The report, titled "Gambling Outlook 2013-17," also looks at South Africa and Kenya. While LPMs, sports betting, bingo, and the national lottery are taken into consideration for South Africa, only casino gambling is measured for the other two countries.
PwC believes that Nigeria will show a 16 percent annual increase is gross gambling revenues over the next five years. Kenya follows with a predicted 12.5 percent compound increase, while South Africa, currently the largest of the three, will be the slowest with five percent. In 2012, land-based casino gambling revenues in South Africa totaled $1.7 billion.
Nigeria is set to launch Quick Lotto, a nationwide lottery, and CEO Ayo Arise, former chairman of the Senate Committee on Capital Market, believes it will generate employment and tax revenue.
"I have looked at many countries in the world, they do have that [the lottery]. That lottery is used for communal progress," he told the Nigerian Tribune. "Nigeria isn't different. Twenty percent of the money that comes in goes to the Federal Government and they are supposed to use it for good causes, for the advancement and progress of this nation. They are supposed to use it in education."
Arise, who studied in the United States, cites the Hope Scholarship in Georgia, where a large percentage of state tuition is paid for by the lottery.
The addition of the Quick Lotto will assist in the projected increase in gambling revenue in Nigeria.
Intergamingonline.com and the Nigerian Tribune have more.
Japan Ruling Liberal Democratic Party Panel Approves Casino Bill Draft
A panel of lawmakers within Japan's ruling Liberal Democratic Party (LDP) approved a draft of a casino gambling bill late last week.
"We are now able to move forward," said Ryosei Akazawa, head of the LDP transport panel. According to him, the next step is to present the bill to the party's policy panel for official support.
A cross-party group of lawmakers, headed by LDP Deputy Secretary General Hiroyuki Hosoda, is preparing to submit the bill to parliament in the current session, which ends Dec. 6.
It is uncertain whether or not the opposing party will support the bill, but according to Bloomberg, legislation submitted during Prime Minister Shinzo Abe's administration has been backed by both parties.
"We just listened to the arguments today," Komeito lawmaker Kiyohiko Toyama said after a meeting on the bill. "We haven't decided anything as a party."
Earlier this month, Komeito leader Natsuo Yamaguchi said he is doubtful the party would reach a consensus before the end of the parliamentary session.
Even without legislation in place, Galaxy Entertainment Group Ltd., a Macau casino operator, is preparing to construct properties prior to the 2020 Olympic Games in Tokyo. The Hong-Kong based company plans to spend more than $2.6 billion in both Japan and Taiwan. Taiwan, like Japan, is trying to expand casino gambling.
"If we're given the chance to build a casino in Japan or Taiwan, we would at least be spending HK$20 billion ($2.6 billion) or HK$30 billion ($3.9 billion)," Deputy Chairman Francis Lui said in a recent interview. "We have the financial capacity to do that."
Union Gaming Group LLC estimates that Japan could generate $10 billion in revenue annually if casino gambling was legal. Like Galaxy, Wynn Resorts Ltd. and Las Vegas Sands Corp. are waiting with bated breath for legislation to pass in the Land of the Rising Sun.
For more, head to Bloomberg.
Gambling Expansion in Kentucky
On Wednesday, Louisville Democrat Larry Clark filed two bills for the coming Kentucky state legislative session that would expand gambling at eight pre-determined sites, including five racetracks.
"I think this is the last hurrah," Clark said with regards to the two proposals. "I think if it doesn't happen now, it'll never happen."
Clark's bills would allow the racetracks to open casinos at their locations or off-site, while the other three permits would be open for competition. The off-site locations must be within 50 miles of the track and 50 miles away from another track or casino. Clark, the House Speaker pro team and second-highest ranking member of the House, believes that tax revenue from casinos could total $286 million per year.
For an initial five-year license, casino operators would pay a minimum of $50 million.
Churchill Downs has joined forces with several other businesses to form a coalition named Kentucky Wins, and together with Senate Majority Caucus Chairman Dan Seum they are preparing for the 2014 elections where there will be a statewide vote to amend the constitution to allow expanded gambling.
Ed Glasscock, a Louisville attorney and co-chairman of Kentucky wins, disagrees with Clark that the racetracks should receive guaranteed licenses.
"I look forward to reviewing this bill and working with Rep. Clark in moving the expanded gaming issue forward," Glasscock said.
One of Clark's main reasons for including the racetracks is the political power vested in the longstanding venues. According to him, the thoroughbred tracks "bring more political clout to the table…If you want to pass it, you've got to have them [be] part of it. And I think they will produce more revenue for the state."
Clark's bill would levy a 30 percent tax rate for racetrack casinos and a 44.5 percent rate for non-track casinos.
The Courier-Journal has more.
Photo courtesy of Trip Advisor.
Get all the latest PokerNews updates on your social media outlets. Follow us on Twitter and find us on both Facebook and Google+!